Clean rain gutters are a very important part of a well-maintained home. If your gutters aren't clean, especially before wet seasons, you are asking for trouble. The reason is because dirty rain gutters can cause all sorts of issues, including foundation weakening, wood rot of your fascia, damage to landscaping, and ice dams. Stay on top of cleaning your gutters with these tips!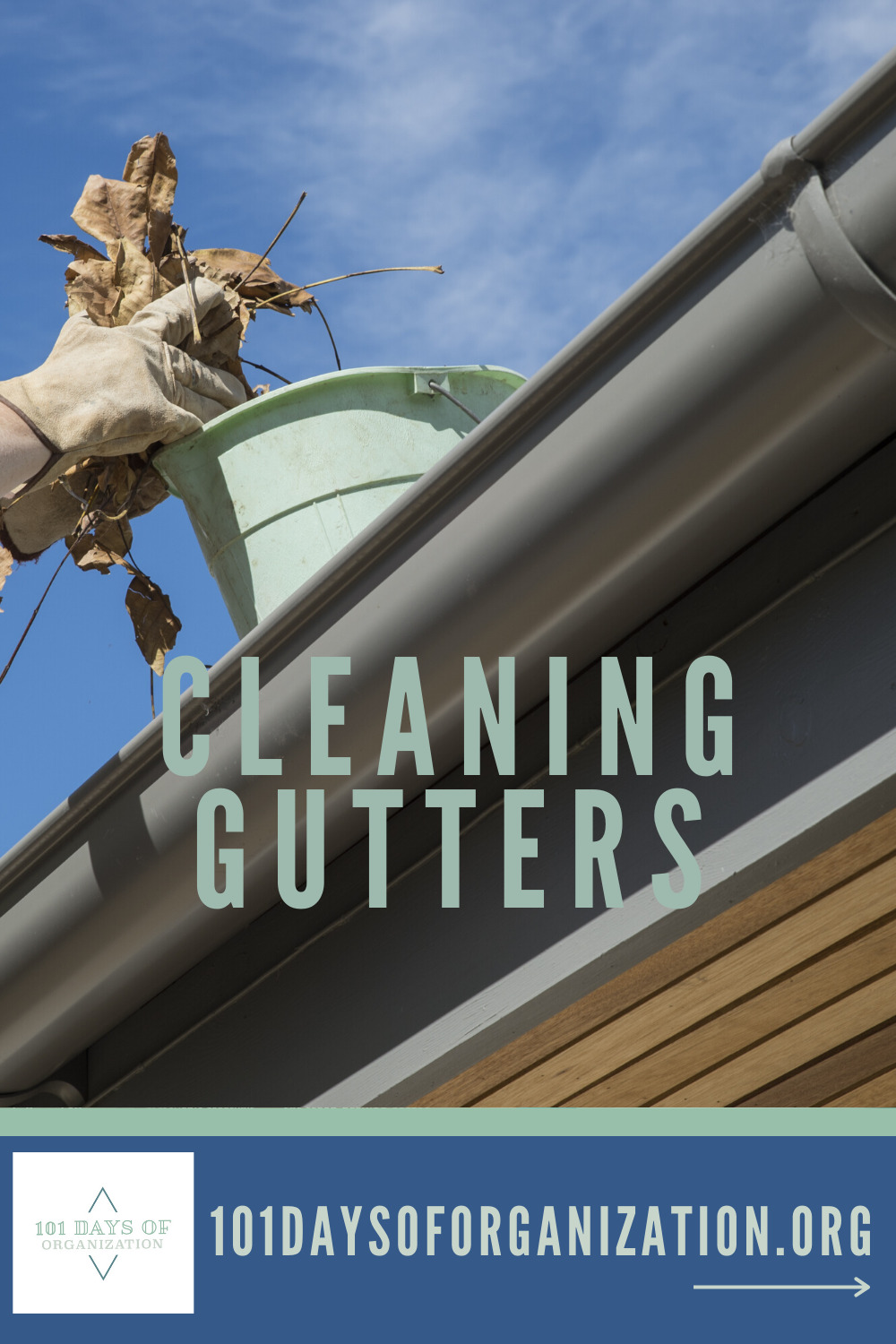 It is a smart idea to clean rain gutters twice each year. Here is an easy way to clean your gutters, DIY ideas, and "How To" ideas so you need never fear cleaning them again!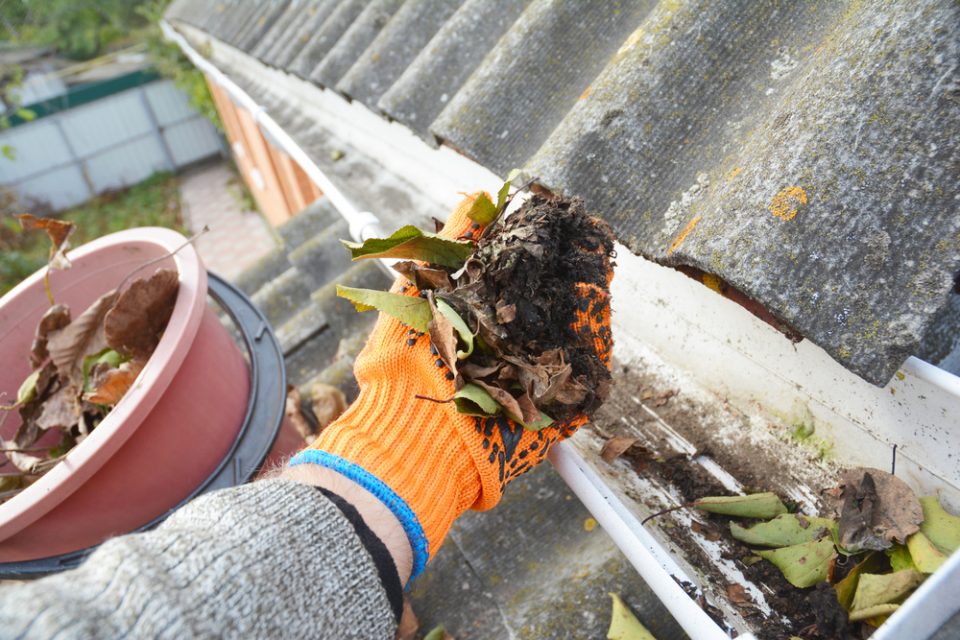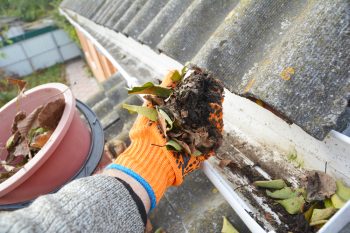 Never Fear Cleaning Your Gutters Again
Place an extension ladder at one end of your roof. Make absolutely sure that the ladder is stable before you climb up.
Leave a tarp spread over the ground below the area you will be cleaning.
Once you're standing securely on the ladder, use a small scoop or hand shovel to easily pick up large leaves, pinecones, and any other debris lurking inside your gutters. Drop the debris onto the tarp below you. Be careful not to stretch too far as you scoop debris from the gutters.
Move the ladder and relocate your tarp as you go, until you have gone around the whole perimeter of your roof. As the tarp fills with junk, it is easy to draw up the corners of the tarp and take it to the trash can to dump
Don't forget to check and clean the downspouts as well. There will often be leaves trapped inside them. Once you have removed all leaves and large debris from the rain gutters and downspouts, you can focus on the nitty gritty cleaning.
For the nitty gritty part of this job, you need a hose with a sprayer attachment. If you are comfortable climbing up on the roof, it is pretty easy to flush the gutters while you're standing on the roof. If you aren't comfortable, or the pitch of your roof is too steep, you can flush the gutters while standing on the ladder. Just use the hose and sprayer to flush away dirt and little bits of debris that remains inside your gutters. The trickiest part of flushing the gutters is to direct the water toward a downspout at all times.