Believe it or not, having the kids' clothes organized is one of the best ways to simplify parenthood. Maybe you're a working mom and you need the morning routine easier, or maybe you've got a stubborn two year old who insists on dressing herself in all the wrong things. No matter what the challenge, having the kids' clothes organized really will make your life easier. Keep reading for some great tips on how to organize kids' clothes and closets! It's time for closet organization!
If you have an old Christmas ornament box, or can buy one here, put it to use storing and organizing the kids' clothes. It is a terribly genius way to store one outfit per section. Just roll the coordinating pieces and stick them in the same slot. Once you teach your child to grab the two items from any section, they are set to dress themselves!

Use small plastic bins to separate the clothes in one drawer by size, type, or even by color.
Invest in mesh laundry bags to keep track of socks and other small items that tend to disappear once they hit the laundry.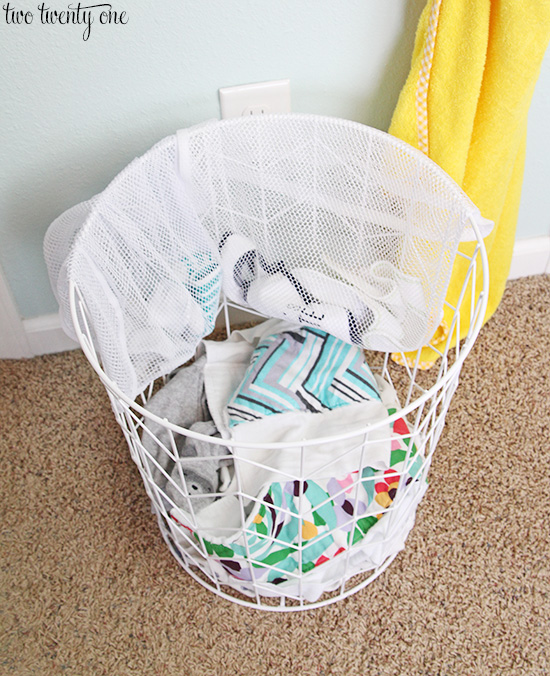 Take a cue from the store shopping racks and easily organize the kids' closet with closet dividers. You can mark sizes, or do it by name if two or more kids are sharing one closet. These dividers are cut from chalkboard paper. Genius!
Organize onesies, bibs and socks in a shoe divider. This makes it so easy to see what you need at only a glance.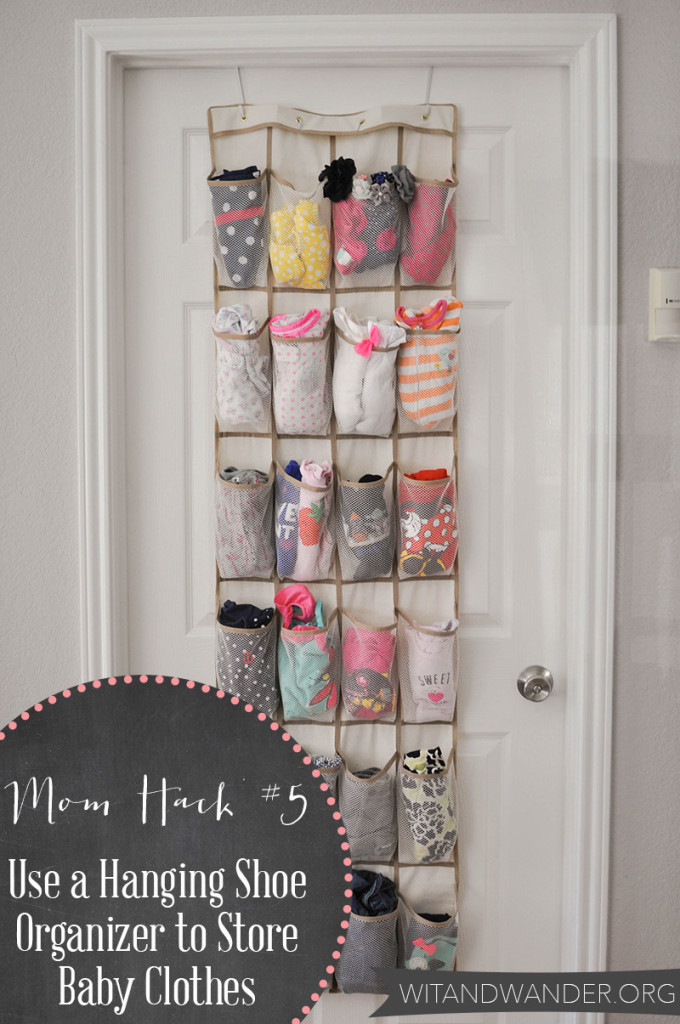 Shelves can double as insanely cute spots to hang baby clothes when you need extra closet space.
Finally, there is no need to buy special hangers to hang outfits together. Just use clothes pins to attach matching pants to a shirt hanger. This also makes it easier for little hands to grab an already coordinated outfit.