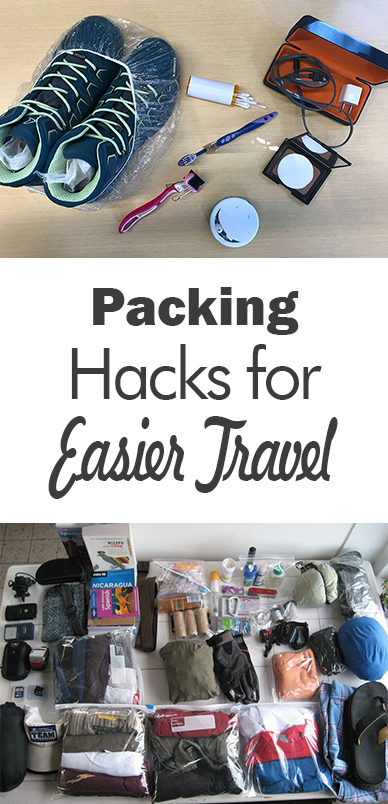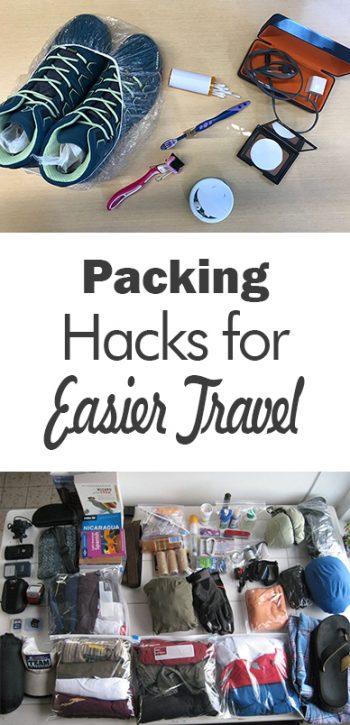 Today's post is designed to help you travel easier by packing better, lighter and smarter. You'll feel more organized and be able to enjoy your vacation more than you ever thought possible. Your clothes will be more wrinkle-free and your souvenirs will be safe during the ride home. Stick around!
Keep a running list of travel needs in your smartphone. For each trip you take, you can adjust the list as necessary. But for the most part, you'll be perpetually prepared with a packing list, whenever you decide to jet off for a weekend.
Use packing cubes to keep a well-organized suitcase that is easy to identify and move your clothing items from the suitcase to the hotel dresser and back. Find packing cubes at Amazon.
Rolling your clothes instead of folding them is a handy way to avoid wrinkles and creases. People who use this method also swear by it for getting more usable space out of their suitcases.
Pack the things you need during a flight in a small bag or pouch that you can quickly pull out of your carry-on bag before stuffing the carry-on in the overhead compartment. These are usually things like mints or gum, earphones, a wallet and snacks.
Stuff your socks inside your shoes to instantly make more space inside your suitcase. Genius!
Keep a small first aid kit stocked and ready to pack on all your trips–especially international ones. This will save you having to navigate a foreign drugstore or pharmacy if you run into a health emergency.
Pack dryer sheets in between layers of clothing in your suitcase. This should help keep everything smelling fresh throughout your trip.
Stuff a plastic grocery bag in your suitcase to handle your wet swimsuit during your return. This is especially helpful if you want to enjoy a beach or the hotel pool up until the last second!
Grab a mesh laundry bag from your local Dollar Tree to help separate dirty laundry from clean until you get back home.
Thanks to Travel + Leisure for the insider tips!