A New Year brings new resolutions. For example, you might resolve to get your kids to help out more around the house. One simple way to accomplish that is with a chore chart. A fun, colorful chore chart can do wonders at motivating them! Today's post has some awesome printable chore charts, and the best new is that they're all free! You'll find links to all the charts at the end of the post, so keep reading.
A chore chart can feature a few more involved chores, or it can help your kids remember all their daily to-dos. Here's one that helps your kids remember everything you'd like them to accomplish in a day. When you print out this chart, the lines are blank so that you can customize it with the things you want your kids to do.
This chart is made for families with littles who don't read yet. The pictures are just right so that your child will have no trouble "reading" what chores they are to do.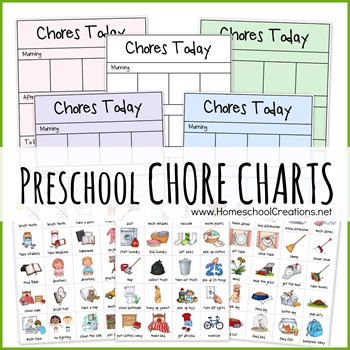 Older kids enjoy earning money for doing special chores. If you like that idea, this chore chart is for you. It lets you decide what the chores are and what each is worth.
Going along with the "special chores" idea, this Work for Hire chart is for you to advertise the harder chores you're willing to pay for. Your kids get to come along and select what they'd like to fulfill. I think it's genius!
This chart lets you assign your kids daily and weekly chores, all in one place. Plus, it's so colorful and fun!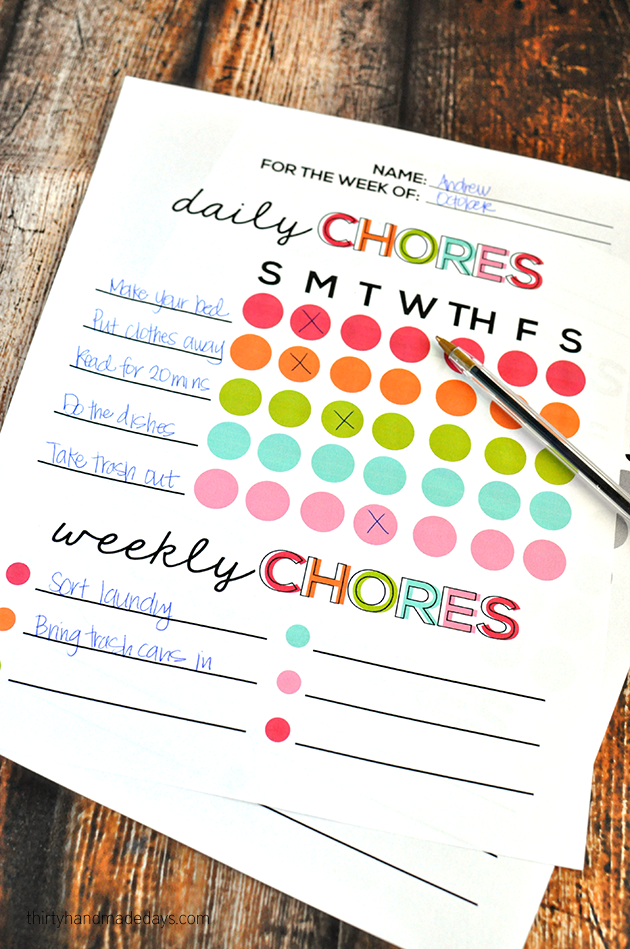 Punch cards are popular in lots of places these days–so here's a cute punch card option that might just be the thing that inspires your kids to do their chores!
Here are the links for these free printable chore charts:
Pinch a Little Save a Lot daily to-dos
Homeschool Creations preschool chore charts with pictures
Coupons are Great responsibility chart for older kids
The Chic Site work for hire
Thirty Handmade Days daily & weekly chart
My Sweet Sanity punch cards
Before you go, check out these other free printables!