Back to school time is fast approaching, and no matter how you feel about it, it's important to be ready. The following post will show you some quick ways to get organized before back to school time hits!
First things first, right? At the end of a long school day the kids always seem to be hungry! With this quick organization idea, you'll be ready for them. Just set up a snack station for fast refueling, then keep an eye on it so it stays stocked.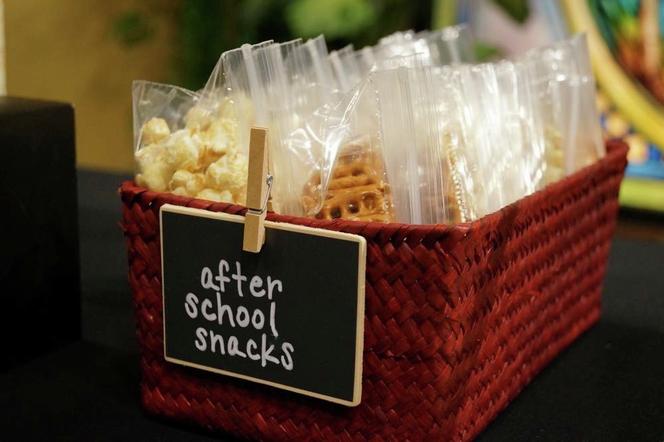 One thing is sure, back to school equals huge amounts of paperwork. Get set up for that by purchasing a file box for each child. If you suspend 13 file folders inside it, that's one per grade for those important papers you want to keep. Just toss the rest!
Avoid the after school chaos by providing each child a spot for their shoes, jacket and backpack. You'll be glad you did, because it really helps! This example from I Heart Organizing is pretty spectacular, but you don't have to be that fancy.
Another really important back to school organizing need is a homework station. It helps control the paper clutter, and also helps the kids to focus and get the homework done. This can be a desk in your child's room, or a spot in the kitchen. Whatever works for you and your child!
If you've got girls, then you know getting hair done in the mornings can be a real challenge. This hair station idea is sure to help you get organized and make the mornings much easier. You won't waste time looking for that elusive hair tie or bobby pin.
Need to remember something important before you head out the door in the morning? Use Real Simple's suggestion and put sticky notes on the back of the door to remind you. Just in the nick of time!