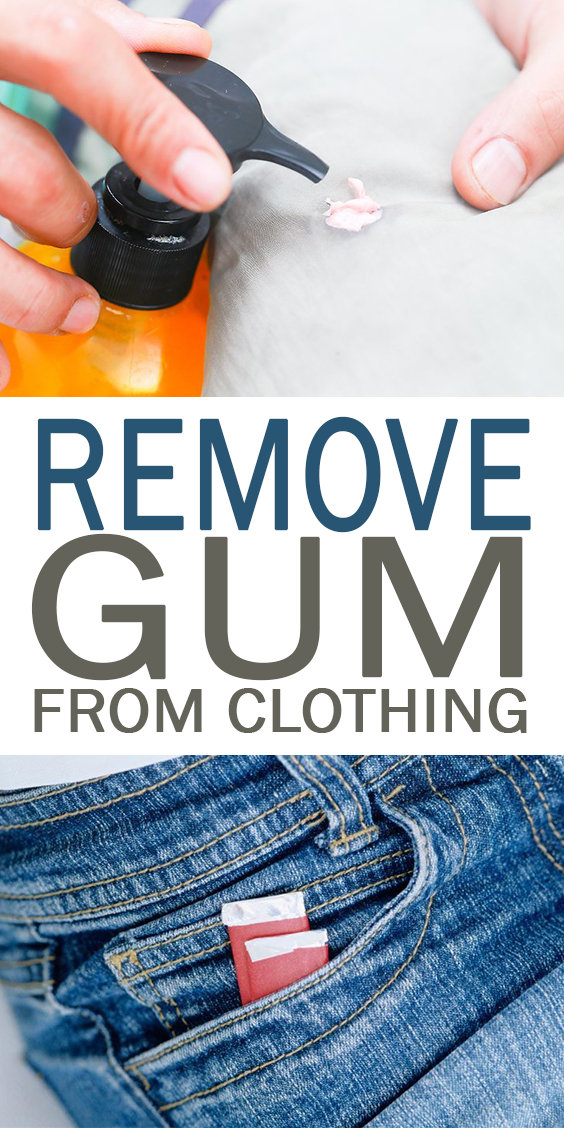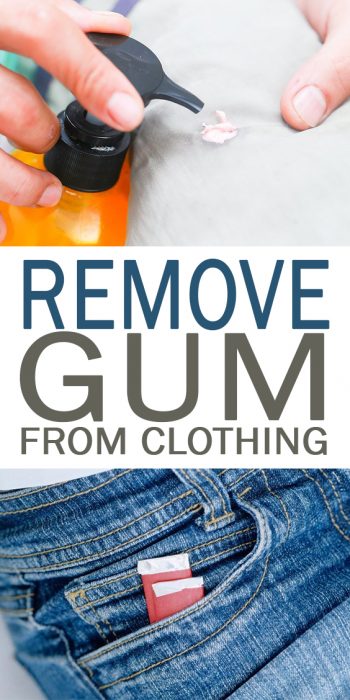 If you ever find yourself with a sticky problem on your hands, 101 Days is here to help! Gum is great when it stays in your moth, but when it makes its way to your clothes, it's not so great anymore. Keep reading for tips on how to remove gum from your clothing. It could save you from just throwing your clothing away! (P.S. Removing gum is easier than you think!)
Before you begin to remove gum, you will need just three handy products that will help make this job a lot easier.
white vinegar
a dry cleaning stain remover like this one at Amazon
a prewash stain remover gel
The first step is to harden the gum if it is soft. You can do this easily by placing the garment in the freezer. Once the gum is hard, scrape off as much of it as you can using a blunt object (like a spoon). This is where white vinegar comes in handy. Use the vinegar full strength to help loosen the gum from the fibers of your clothing. Just rub some vinegar into the gum as you scrape with the spoon.
After you have removed as much of the gum with the spoon as possible, use a white sponge or cloth to apply dry cleaning solvent to the remaining stain. Dab with the cloth until the solvent is dry.Now apply your favorite prewash stain remover to the spot, and launder it as you normally would. After laundering, check to see that the gum stain is gone. Do not run the item through the dryer until you are sure the gum stain has disappeared. If necessary, repeat the dry cleaning solvent and prewash stain remover steps until the stain has completely vanished!
Special thanks to Good Housekeeping for the tips!