Keeping your sewing room organized is vital if you want to make your time there as productive as possible. This way, you can manage your projects more effectively and meet deadlines. Also, a clear layout of the room will help you enjoy your time better in your sewing room. With that said, this complete guide on sewing room organization will help make your working space easier to work in. This guide can show you how to reduce the clutter even if you have multiple open projects.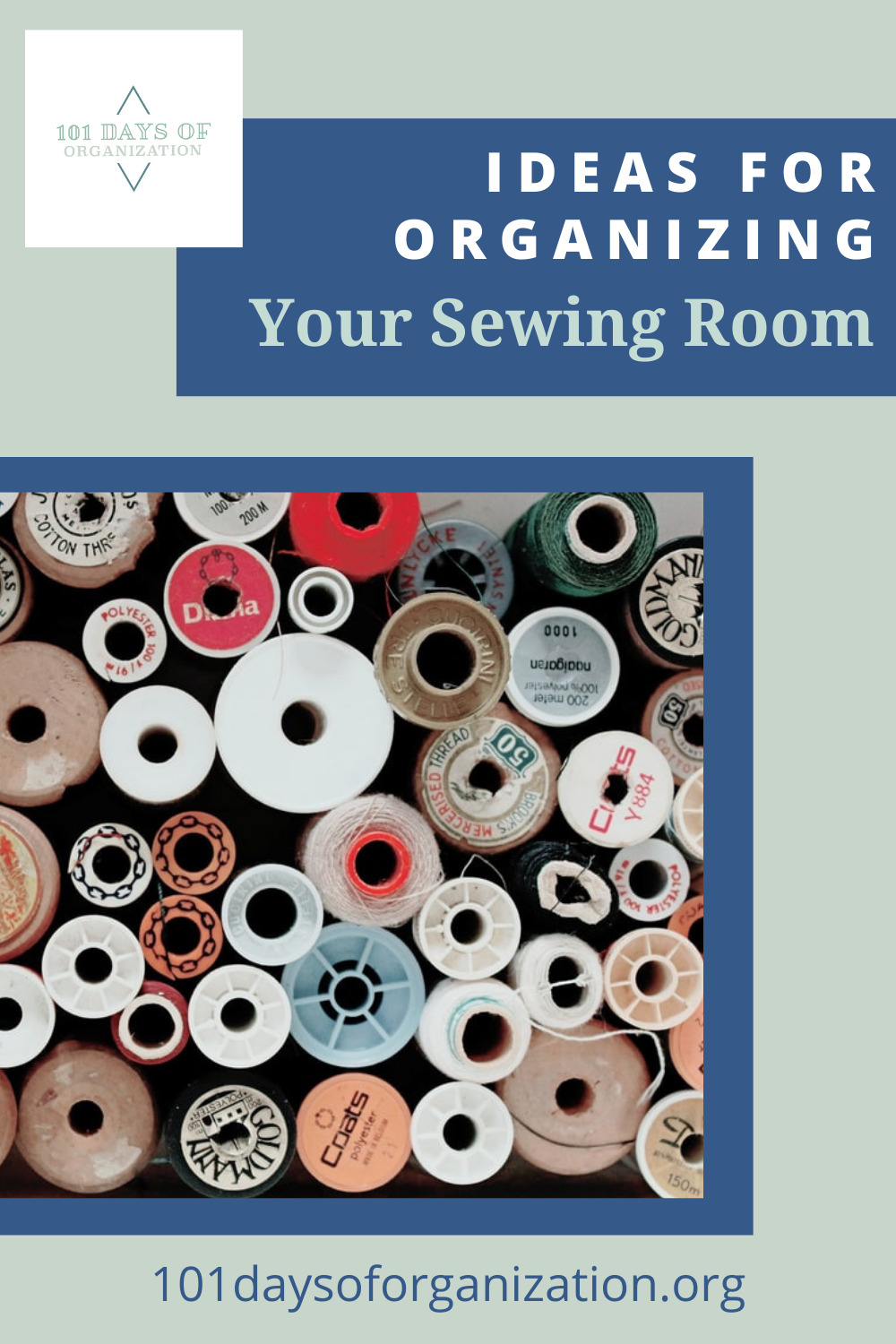 What Is a Sewing Room?
You should be clear on what a sewing room is exactly and what qualifies as one. Well, a sewing room can be any space that you use to sew. It does not have to be a dedicated room for sewing only.
So, even a living room with a sewing machine and fabric scraps can count as a sewing room. Therefore, regardless of whether the sewing room is a dedicated space or big or small, you can organize it well.
How to Achieve Effective Sewing Room Organization
Here are the steps you must follow for effective sewing room organization. With these few steps, you can drastically change how your sewing room looks and feels.
1. Prioritize Your Projects
You must first note down all of the current projects you're currently working on. It's possible to sometimes forget about one or two projects that you haven't worked on in a while.
After that, rearrange the list based on the priority of the project.
It's best not to try working on too many projects at once. This way, you'll only increase the clutter and lose clarity on the details of each project. As a result, you may affect the quality of your work.
So, keep the materials necessary materials for the most important project, and store the rest. This way, you'll be focused on one or two projects at a time, and you'll reduce the clutter. In addition to that, you should also keep away some sewing tools and supplies that you don't need.
Keep only the materials, tools, and supplies required for a specific project out of storage.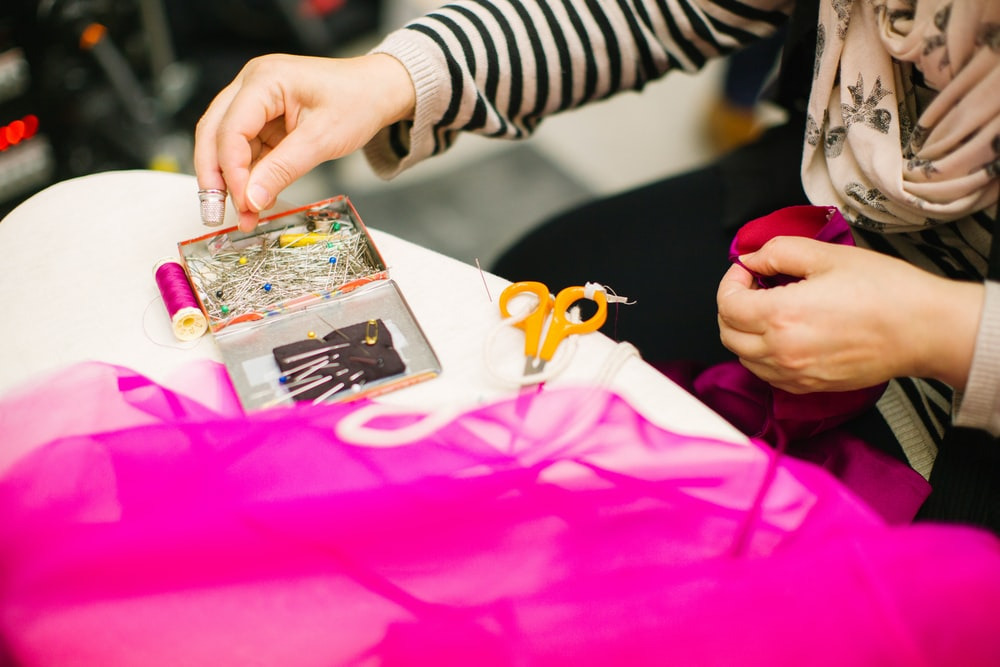 2. Determine How to Store Fabric
There are various ways to organize and store the many fabrics you have. So, you can use various methods, including storing your fabrics in filing cabinets. You could also use comic book boards for this process.
3. Donate or Get Rid of Unused Tools and Supplies
There's a good chance that you have some sewing tools and supplies that you bought and never used. In that case, consider donating some old sewing tools and supplies that you don't use at all. Someone else can benefit from them.
On the other hand, throw away old and unusable items. Getting rid of unwanted items will create more space for storage and better sewing room organization.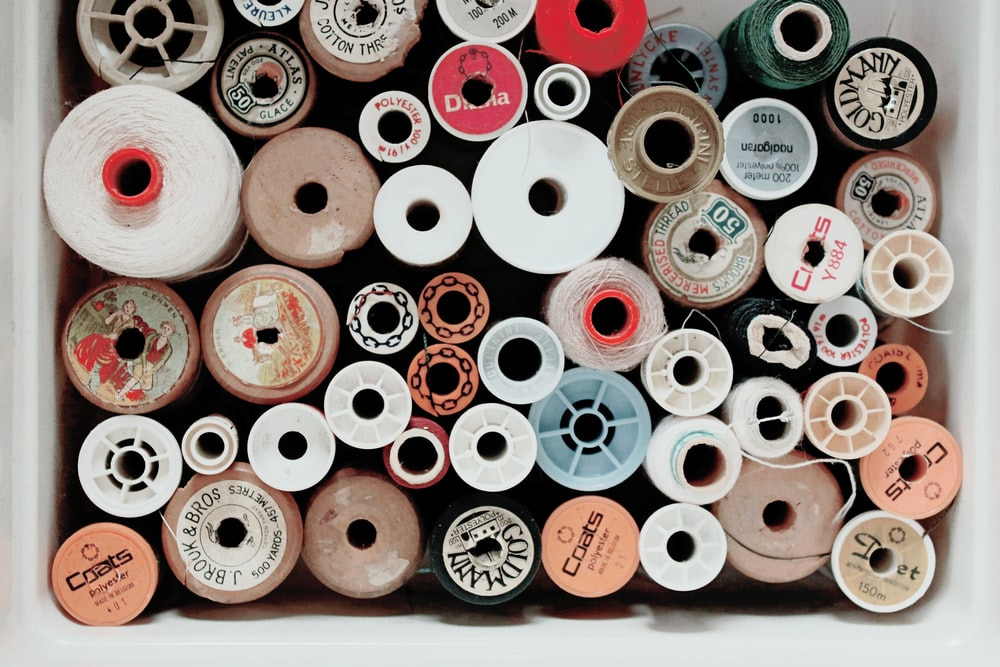 4. Create Working Zones in the Room
It will help to dedicate specific parts of the room to certain types of work regarding the sewing process. For example, you leave one area or zone for measuring fabric, cutting fabric, stitching, and so on.
This way, you can keep your tools and supplies in those zones and at the ready. Moreover, you won't have to keep clearing each space for each activity, like you would if you used just one table. Also, you can now determine whether you should invest in additional lighting or furniture such as tables.
5. Display Your Finished Projects
Keep a dedicated area to display your finished projects while they're still in your possession. This way, you can celebrate your accomplishments. As a result, you can gain the necessary motivation to keep working on and improving your craft.
Hacks for Better Sewing Room Organization
There are a few hacks you can use to improve sewing room organization overall. They're simple, and some are inexpensive. So, you can great results on a minimal budget.
Keep Elastics and Ribbons Together with Binder Clips
Elastics, ribbons, and rick rack embellishments can create a mess in your sewing room desk or drawer. So, use binder clips to keep them together. It will make organizing easier, and you'll be able to find what you need to with ease.
Hang Sewing Supplies and Tools on a Pegboard
You can use a pegboard to hang all kinds of sewing supplies and tools, including scissors, spools of thread. You can also hang buckets of various similar supplies to keep the pegboard's layout neater.
Also, consider categorizing your things by color.
Glue Your Measuring Tape to the Table
You can avoid misplacing your measuring tape by gluing it to the measuring table. Moreover, this will help make measuring easier because the tape will be stationary. Also, make sure to have a measuring grid on the tabletop, as shown in the picture below.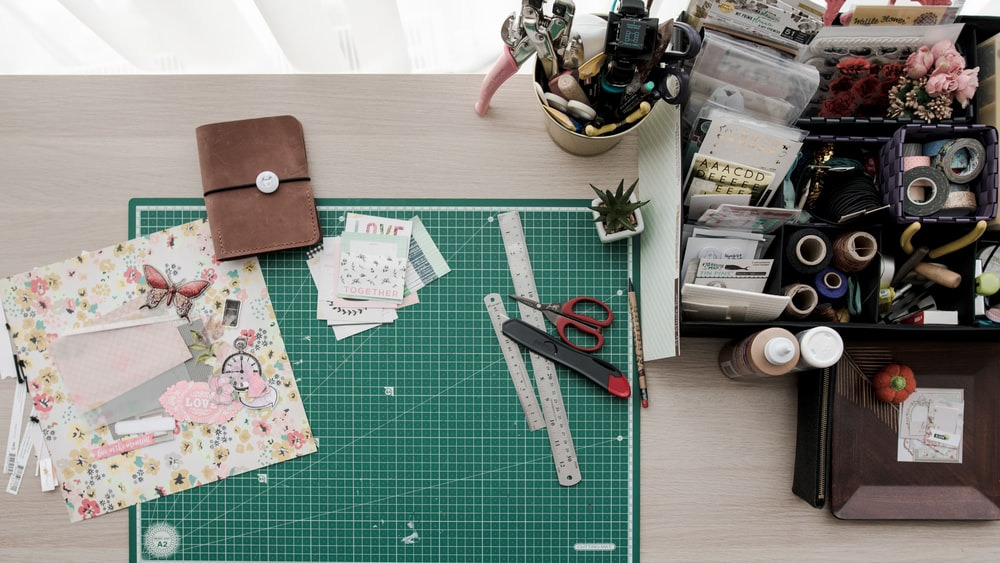 Use Comic Book Boards to Organize and Store Fabrics
Comic book boards ensure that comic books don't get folds and stay in mint condition. So, you can wrap your fabrics over them to organize and store them. This way, they'll be easy to pick out and spot one when you need it.
Use Filing Cabinets to Store Fabrics
Consider using filing cabinets to store fabrics as well. They can be a great space-saver while also making it quick and easy to select the fabric of your choice.
Stack Bobbins and Threads Together
You don't need to worry about misplacing matching bobbins if you stack them with the right threads. So, all you have to do is use a small dowel rod. This way, you won't waste time searching for the right bobbin once you begin sewing.
Sewing Room Organization Tips When Operating on a Budget
You don't have to spend a lot of money to improve sewing room organization. Thus, here are some tips that you should note when operating on a low budget.
Reuse Items in Your House
You'll be surprised at how many household items can come in handy with organizing your sewing room. So, take a quick look around your house for things you can use for storage. For example, a shoebox can be a great storage solution.
Other ideas you can consider are as follows.
A bathroom towel rack for fabrics and ribbons
Old coffee cups for holding sewing supplies and tools
An ice cube tray or egg carton for sequins or other small embellishments
A filing cabinet for storing fabric
Erasers (or other old cushions you don't need) as pincushions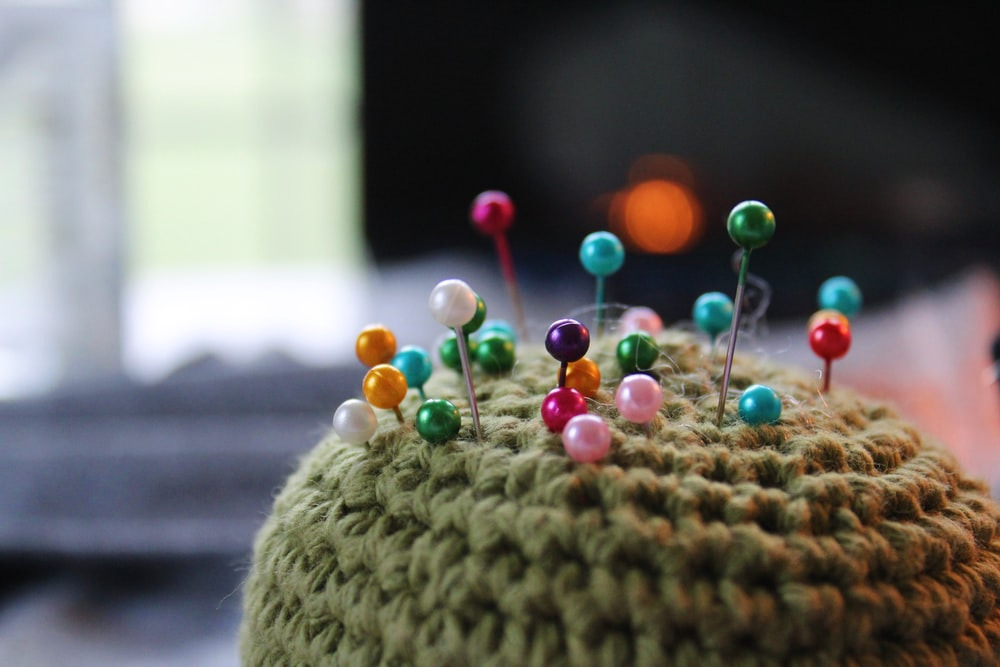 Rearrange Your Furniture
Sometimes the biggest issue that your room's furniture is not arranged for maximum productivity and accessibility. In that case, see how you can move things around to increase the space in your sewing room.
Also, give yourself enough working and walking space.
Tips on Storing Fabrics in Your Sewing Room
The two most common items that you'll need to store in your sewing room include fabrics and threads. In addition to that, they'll take up quite a bit of space too. So, it's essential that you find creative storage methods.
Well, luckily for you, here are some ideas that you can use.
Filing cabinet: place your fabrics in file folders and store those in the cabinet.
KonMari method: fold your fabrics so that they stand up in a drawer, allowing you to see each piece.
Standing up: you could wrap your fabrics on foam boards and place them standing up like in stores.
Matching baskets: you could use baskets and categorize them based on color
Regular cabinet: it could help to store your fabrics in a regular cabinet with glass doors so you can see them even when the doors are closed.
Sewing Room Organization Products You Can Use
If you have a decent budget for your sewing room, you can consider purchasing some products. Here are some that can help improve sewing room organization.
Zippered storage bags – make sure to get one that can be stacked in a corner, fit in a closet, or fit under the bed.
Sewing cabinet – if you don't already have one, consider a rolling one or a piece that includes both the table and the cabinet
A large pegboard – above, we discussed the organizational benefits of a pegboard. Make sure to measure your wall before making a purchase.
Spice rack – these can come in handy for storing threads.
Last Few Words
After reading this complete guide, it should be clear that you can approach sewing room organization in various ways. Consider your budget, space, and the items at your disposal to figure out the best way to make your sewing room an organized and productive space (and clean, too).