There's always time for reevaluating your life to see what you can simplify, change, or get rid of. These simple household tips and tricks are guaranteed to change your life and help you simplify so you can spend more time doing the more important things–the things you actually love doing!
Boy, do I wish I had thought of this one myself, and a long time ago, too!  The easiest way to hang a picture is to use a strip of tape. Genius!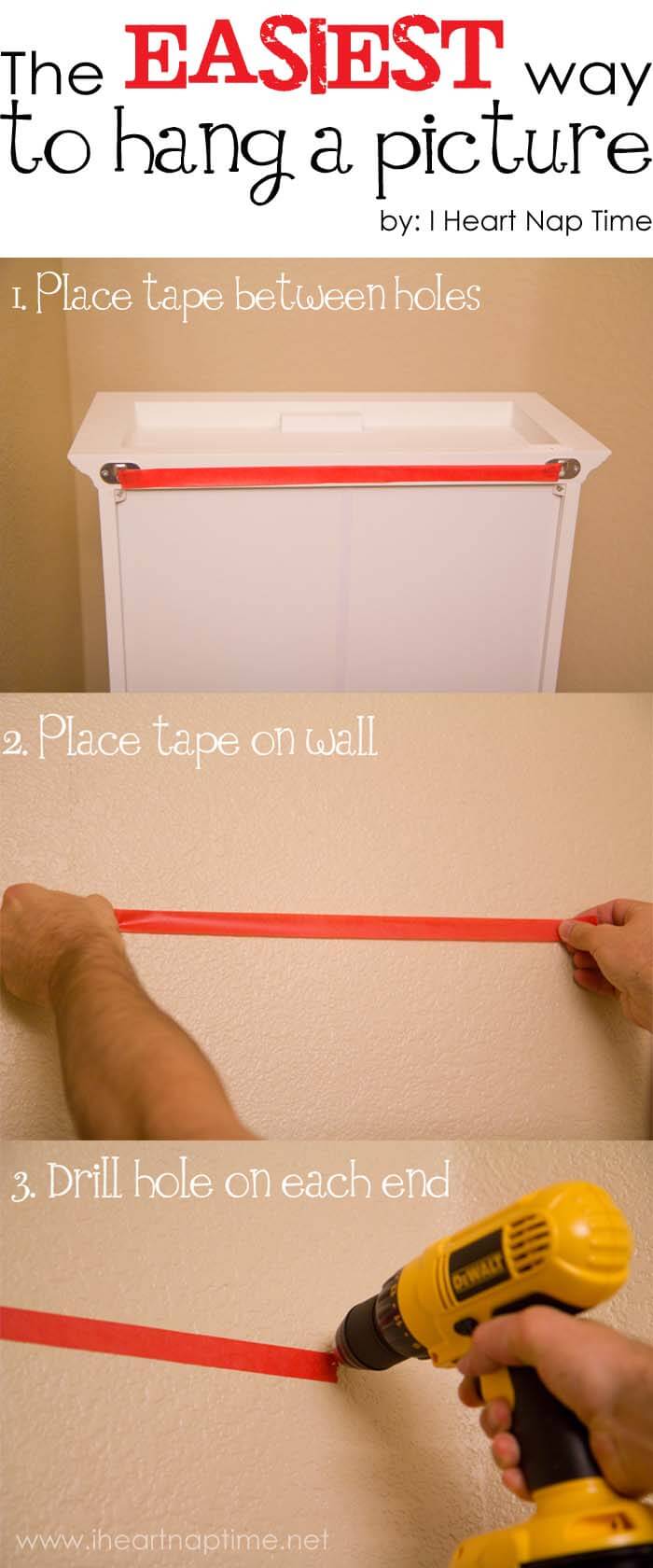 Install a thin piece of sheet metal in your kitchen and turn it into a magnetized command center that will help keep everyone in the family more organized.
Dinged wood furniture can look like new in seconds if you just rub a whole walnut on the dings. Amazing, and it couldn't be simpler!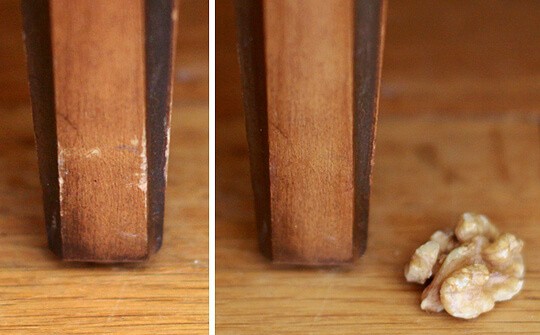 Keys sometimes look so similar that it's hard to keep them straight. Solve that problem with nail polish.
Speaking of nail polish, clean up spills with polish remover and a white cleaning eraser, then use some hairspray for any remaining stubborn spots. So much easier, and works like a charm!
For a higher, fluffier cupcake, fill your cupcake tins a little more, and bake them at a lower temp for a longer period of time. See the difference?
Make this easy DIY cell phone holder to use when it's charging, and free up some counter space.
Here's a great camping hack for your match supply: keep them in a sealed mason jar, and put some sandpaper in the lid for lighting them. When the sandpaper wears down, just replace it with a new piece.
Store a few large marshmallows in your brown sugar bag, and it'll keep the sugar from turning hard.