Are you a clean freak who can't stand to have even a drop of grime on any of your surfaces or utensils? Do you want to keep your house spotless? Have you been struggling with a few utensils that just don't seem to get clean? Here are some tips to make a dip it percolator cleaner.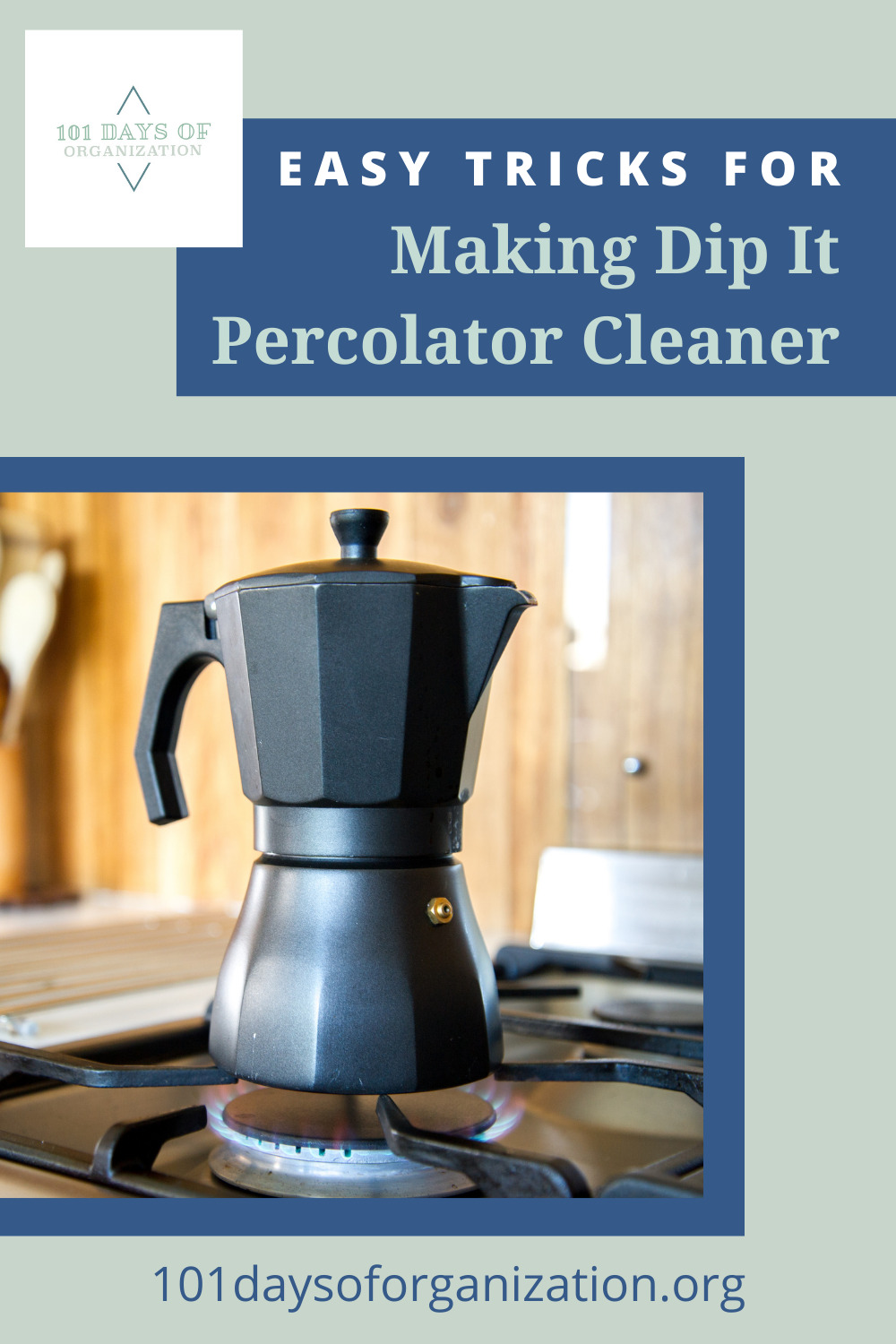 We've all been there. There are some brazenly stubborn stains that refuse to go away. You may try to wipe them clean with whichever cleaner you can conjure up off the internet, but that doesn't help, and it just drives you crazy.
These stains, if not taken care of properly, can persist over time, especially those that get stuck on a percolator.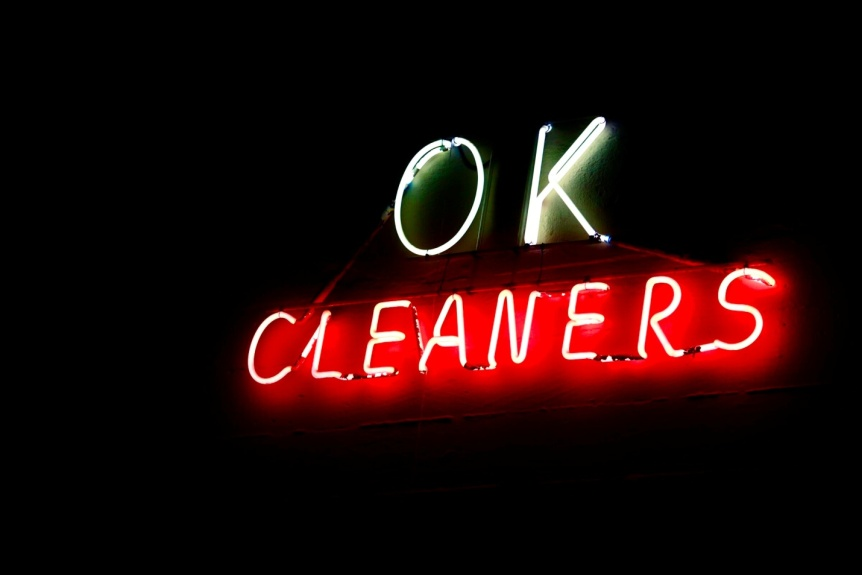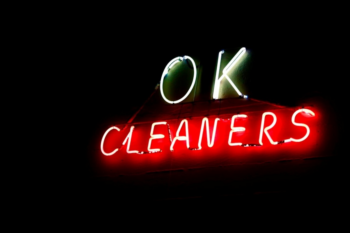 Now, the thing is, that everybody loves coffee. As difficult as it may appear to make the perfect cup of coffee that suits your taste buds, it is even harder to clean its host device.
Percolators accumulate various coffee stains that may become stubborn over time. As a result, it will become difficult to clean these devices with a regular cleaner or even with vinegar.
To keep your percolator stainless, you need to prepare a special cleaner. This cleaner is a lifesaver for those who struggle to keep their percolators clean.
Tips to Make a Dip it Percolator Cleaner
Dip-it percolator cleaner is an ideal choice if you are struggling with brazen stains. This cleaner was readily available in the market. However, the company has stopped producing this product for quite some time now.
Here is an easy recipe to make a dip-it percolator cleaner on your own:
Things You Need: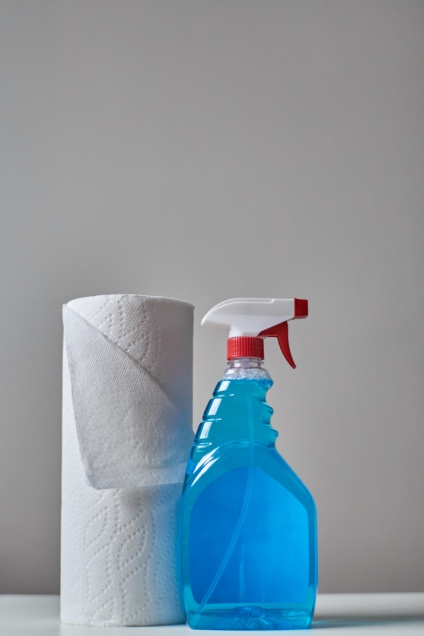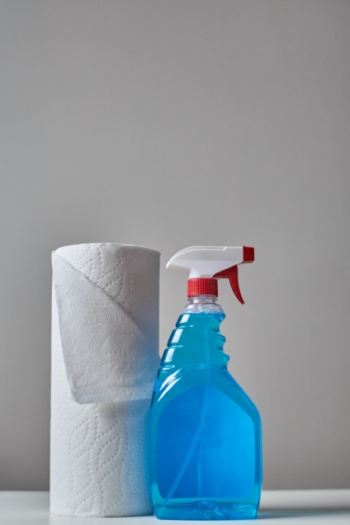 Procedure
A coffee pot has three parts – a lid, basket, and a vertical tube. To thoroughly clean the percolator, pour 1/4th cup of baking soda into the pot and fill it with enough water that it touches the finish line. Once the pot is filled with this solution, align all parts of the pot together.
Switch on the plug give it a whirl. Baking soda has the power to cut the excessive grime on the inner corners of a pot.
Once you have wiped the solution away, empty the pot and scrub it properly.
All the dust, stains, and grime will come off of it after a while. The apparent clean look of the pot may have fooled you in the past, but not anymore. You will be surprised at how clean your pot is going to be.
Pour 1/4th cup of white vinegar into the pot and fill it with water till it reaches its maximum capacity. Set up the pot as if you are making a coffee, plug in the wire, and give it a whirl once again.
Once the perk cycle has been completed, empty the pot by removing the excessive water.
Once again, scrub the insides of the pot properly. Make sure you don't leave any spot unattended.
The remaining coffee stains will be removed, making your percolator spotless.
Additional Tip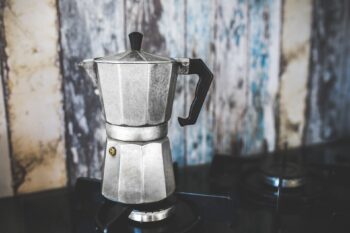 If you have an aluminum coffee pot or even regular dishes, it may become difficult for you to get rid of the dark stains that accumulate over time.
These dark stains can persist as they are hard to wash off with a regular cleaner.
Don't worry!
Aluminum percolators may look like they are hard to cleaner; however, the correct ingredient can finish the job in a matter of a few minutes.
You can use cream of tartar to clean those dark, shady stains that refuse to leave otherwise. All you have to do is take 1/4th cup of this magic ingredient, pour it in, and fill the pot with water. Plug in the pot and let it perk away.
Finally, after a cycle or two, scrub the inner surface of the aluminum percolator properly. Your coffee pot is now stainless!
Final Word
Percolators can be hard to clean, especially if you do not have the right cleaner for them. Instead of investing in a cleaner available in the market, make one yourself using these tips to make a dip it percolator cleaner.
This cleaner is highly effective and works like a charm for stubborn stains.