Junk drawer organization–sounds like an oxymoron, doesn't it? If it's really "junk," then why should we spend valuable time organizing it? The truth is that junk drawers are a reality, and often necessary. A junk drawer houses all those small, miscellaneous items we use often and want to access in a hurry. So it's no surprise that the junk drawer is often a mess. But it doesn't have to be! Here are some useful tips on how to organize junk drawers.
How To Organize Junk Drawers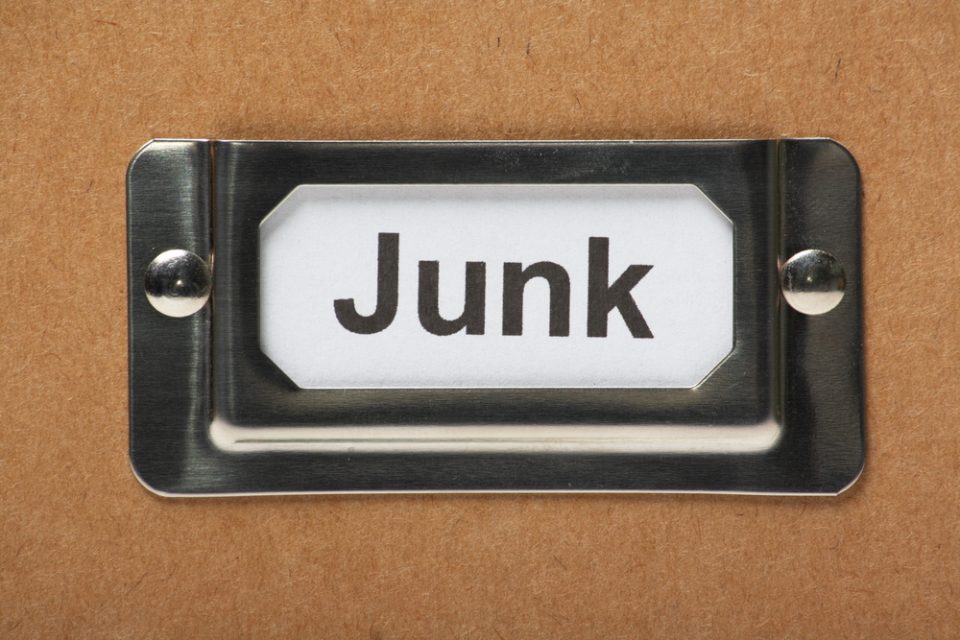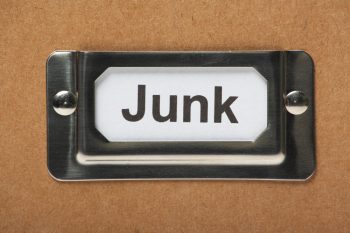 What's in your junk drawer? The usual culprits are things like pens and pencils, batteries, paper clips, elastic bands, bread ties, scissors, and small tools. Whatever is in yours, remove it all. Really! Get that drawer spotlessly clean before you decide what's going back inside. That brings me to today's junk drawer organization tips: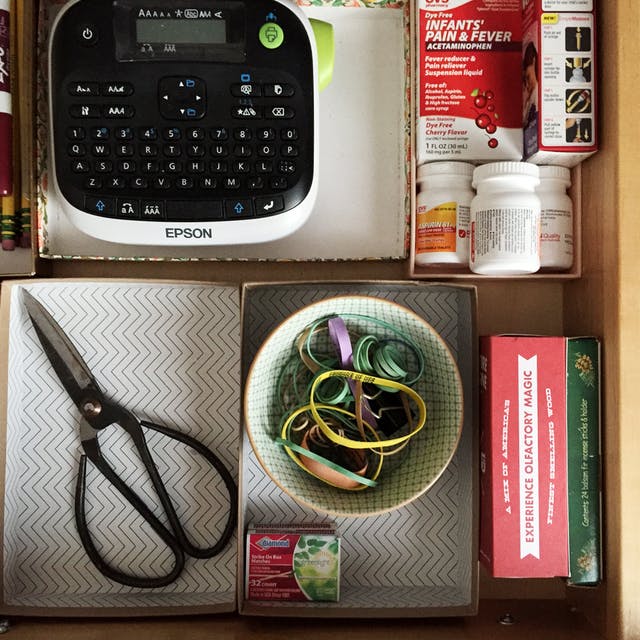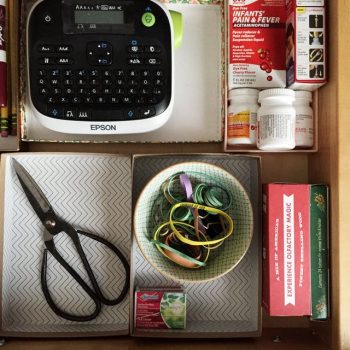 The most important tip for junk drawer organization is to remember that a junk drawer is for miscellaneous items you use often, which don't have another spot in your home. It is not a spot for things you're just too lazy to put away properly. When you take control of that aspect, your junk drawer organization is going to be much easier to maintain in the long run.
Now take a look at what you pulled out of the junk drawer. Throw away anything that is broken or never used. Items that you use once in a while need a permanent home somewhere else. The things that already have a permanent home just need to be put in their rightful place.
Divide up what's left and group like items together, either by purpose or by size. Decide how you are going to organize them inside the drawer. Generally, the items you reach for most often should be in the front, while less-used items can go in the back.
Either make some handy dividers out of cardboard boxes like you see in the picture above, or purchase a drawer divider that will fit your particular size drawer. Why should you do this? Because drawer dividers are the most important way to junk drawer organization!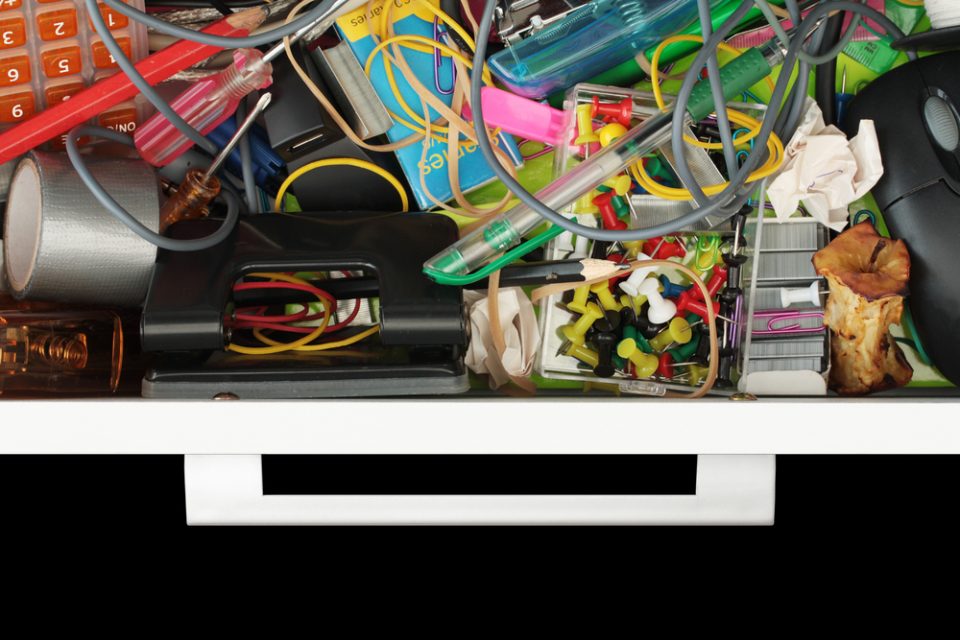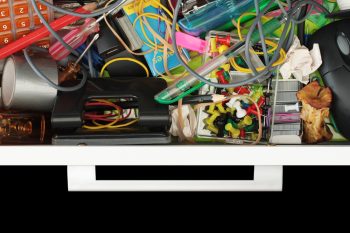 The final tip is to be sure to evaluate the size of your junk drawer. Is it too big for the purpose? A junk drawer should be a small, shallow drawer so that its growth potential is limited. A large drawer will just swallow up whatever you put in there. Over time you'll lose track of things, especially small items, pretty easily. Use a shallow drawer with room for one layer of dividers so everything stays visible and accounted for.
Now you're on your way to long-lasting junk drawer organization!