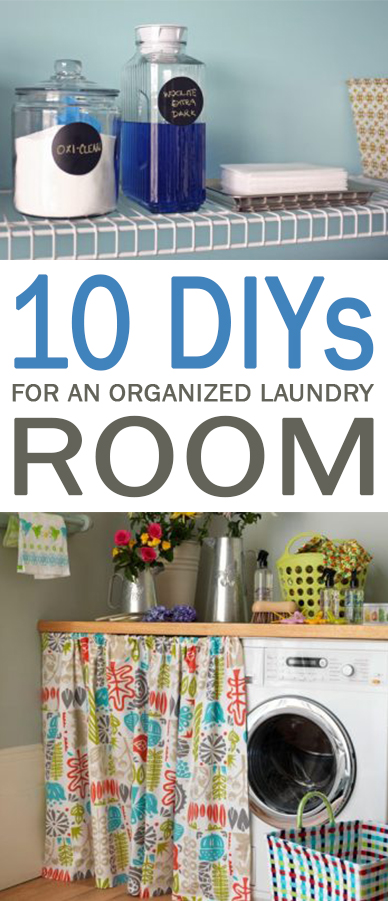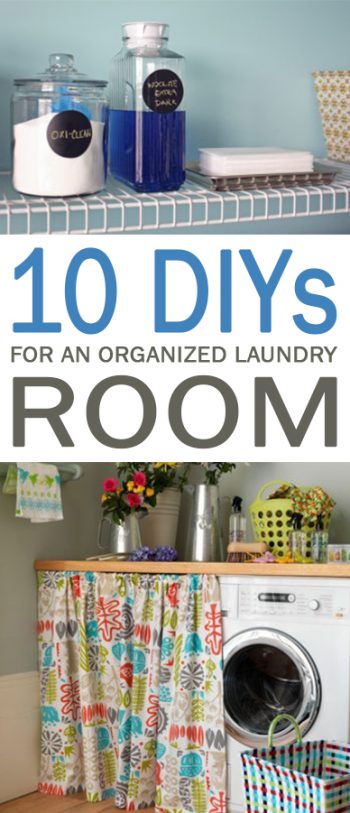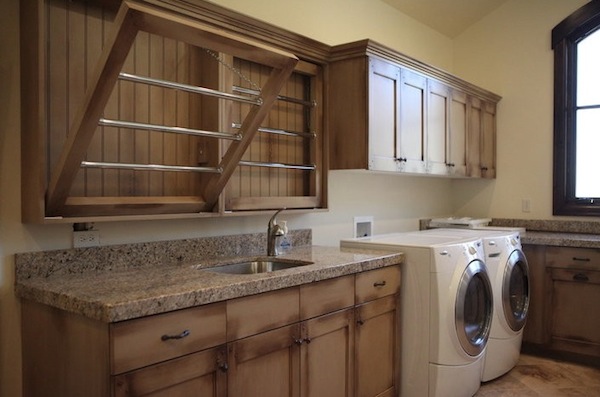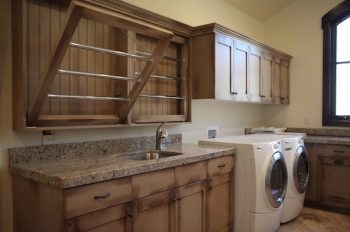 Drying your clothes that can't be dried in the dryer can be a nightmare. It looks like your washing machine just exploded! Install a pull-out drying rack that easily folds away when not in use but can stretch out to easily dry your clothes.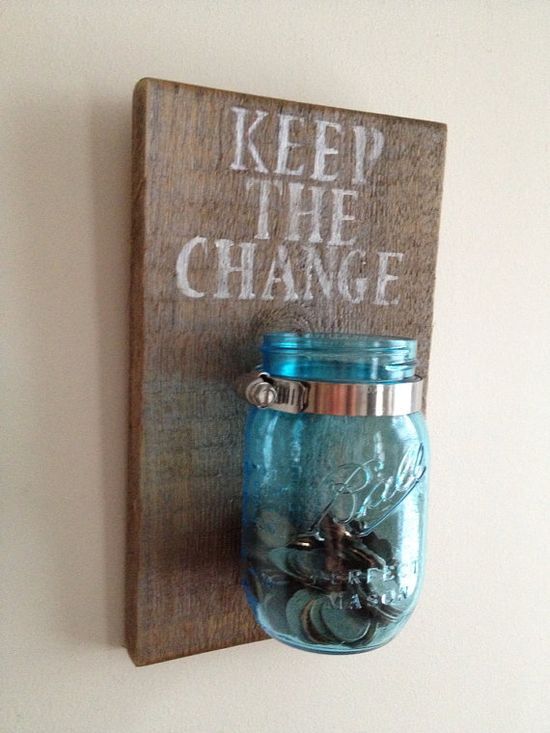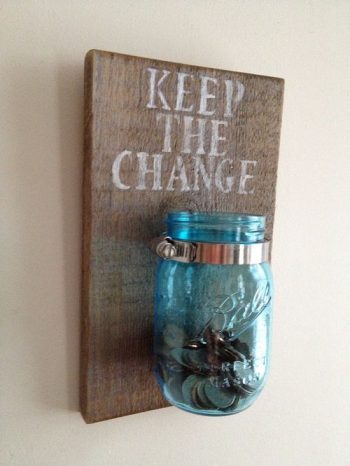 Add a change jar (or something similar) that allows you to keep all the loose change that you find in pockets and pants. You'd be surprised at how much you can actually find when you keep track of it all!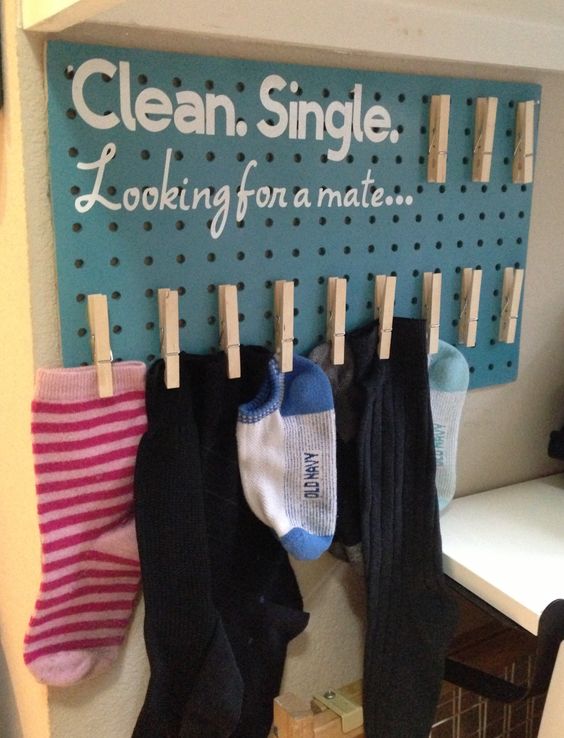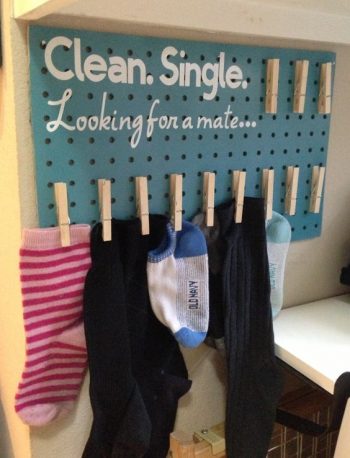 Make a sock collector that keeps all the socks who have lost their other half. Don't throw them away because you'll often find the other part of the pair a few days later or in another load of laundry. This helps you keep track of the orphan socks.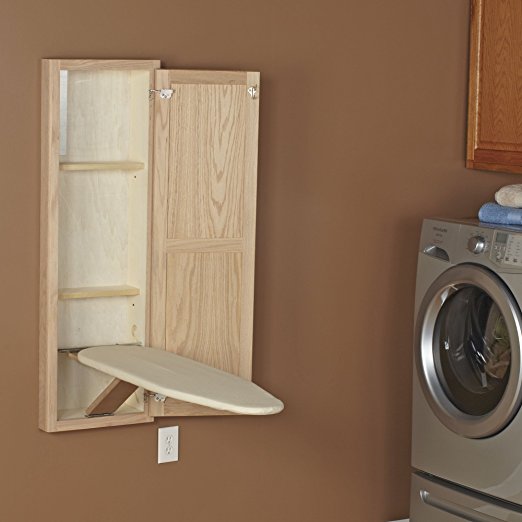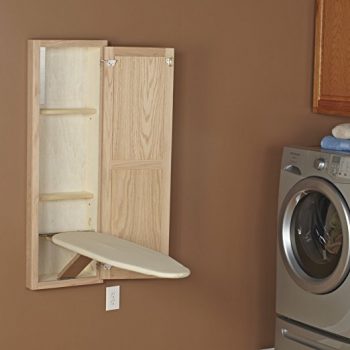 In small laundry rooms, you might not have space for a full ironing board. Attach a half one to the back of your door or onto hooks on the wall. It pulls down when you need it but can be easily tucked away when not in use.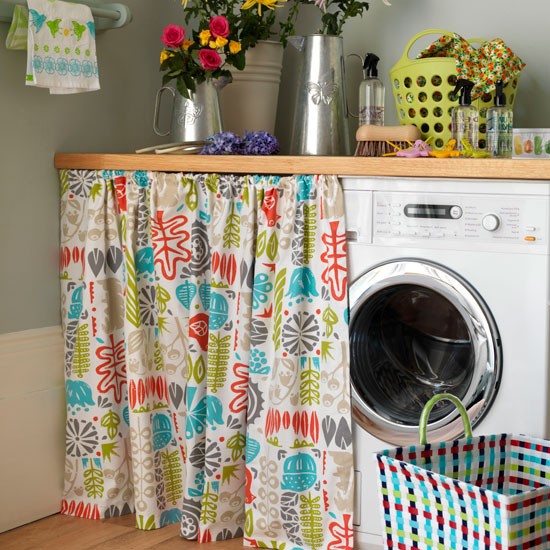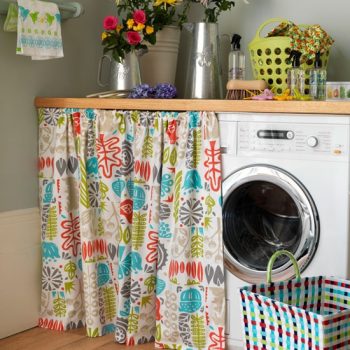 Attach a curtain across the front of your machines so that you can hide them away! It makes your laundry room look cleaner, more organized, and more friendly.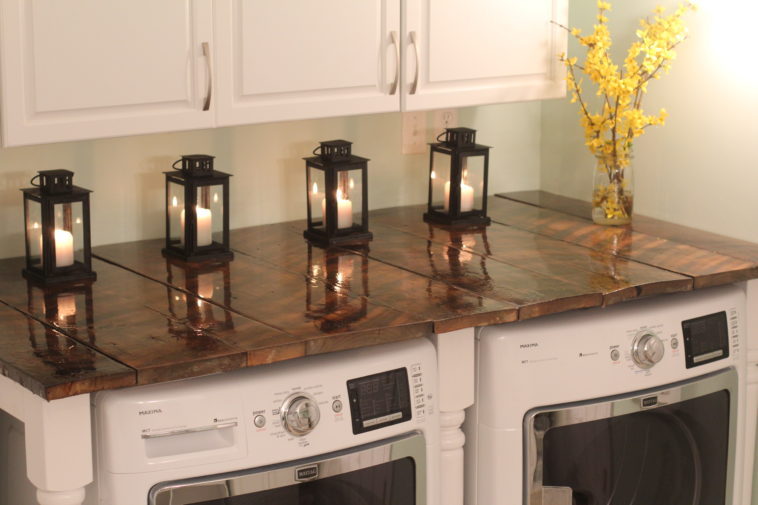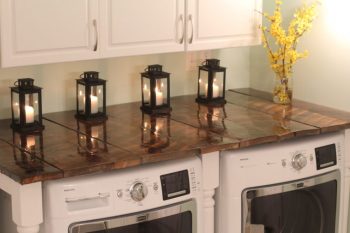 If possible, add a counter or table over the top of your machines! This gives you space to store your supplies, have a folding table, use it to iron, or anything else! This can be easily removed if needed!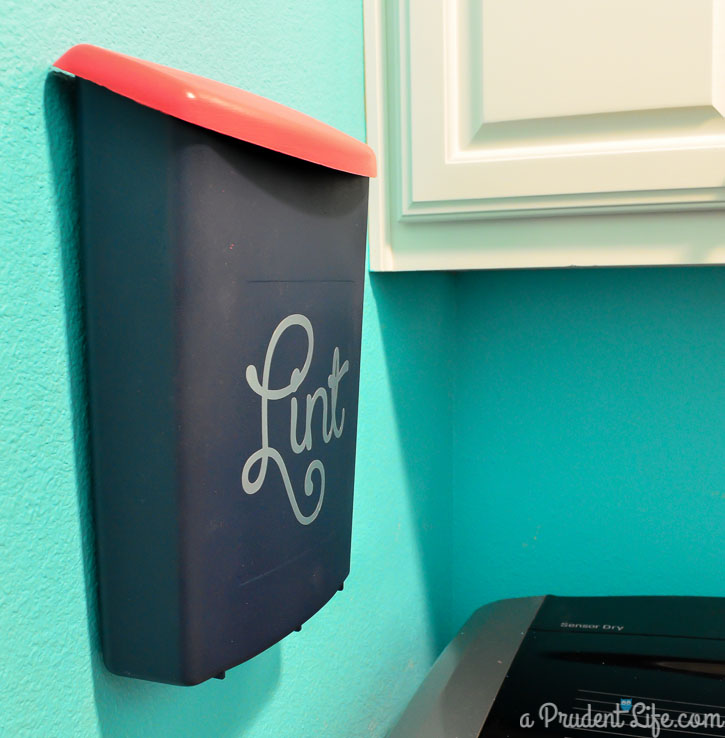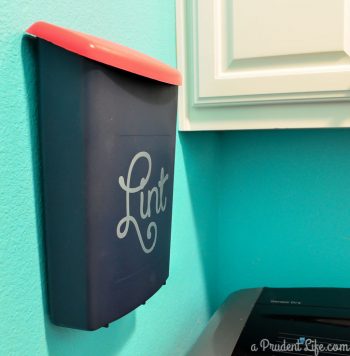 Install a little garbage on the wall for lint. You can save yourself a lot of time if you have just one little container for the lint so that you don't have to constantly be worrying about it.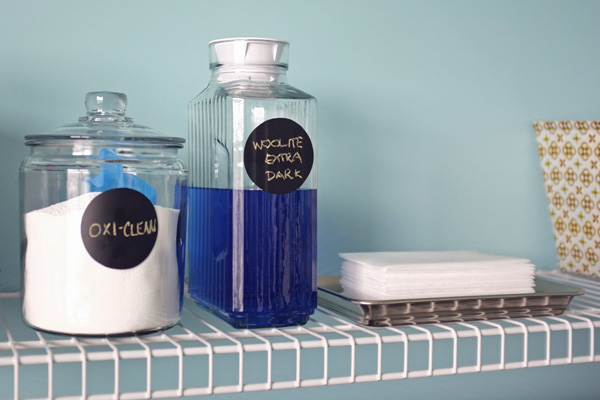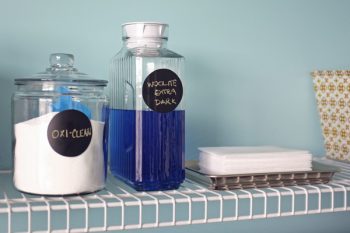 Get jars that you can use to store your laundry supplies. The store boxes are often big and bulky, so this saves on space and also lets you see how much you have left (if they're clear jars).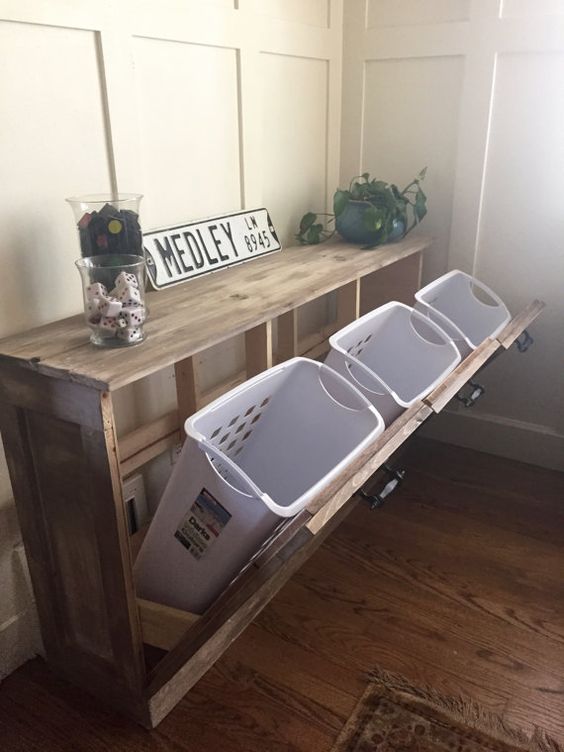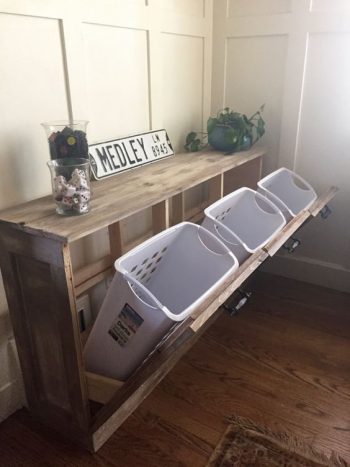 DIY  a hide-away dresser that lets you hide laundry baskets and hampers when you're not using them. It looks good, adds a nice sense of class to your laundry room, and is incredibly practical.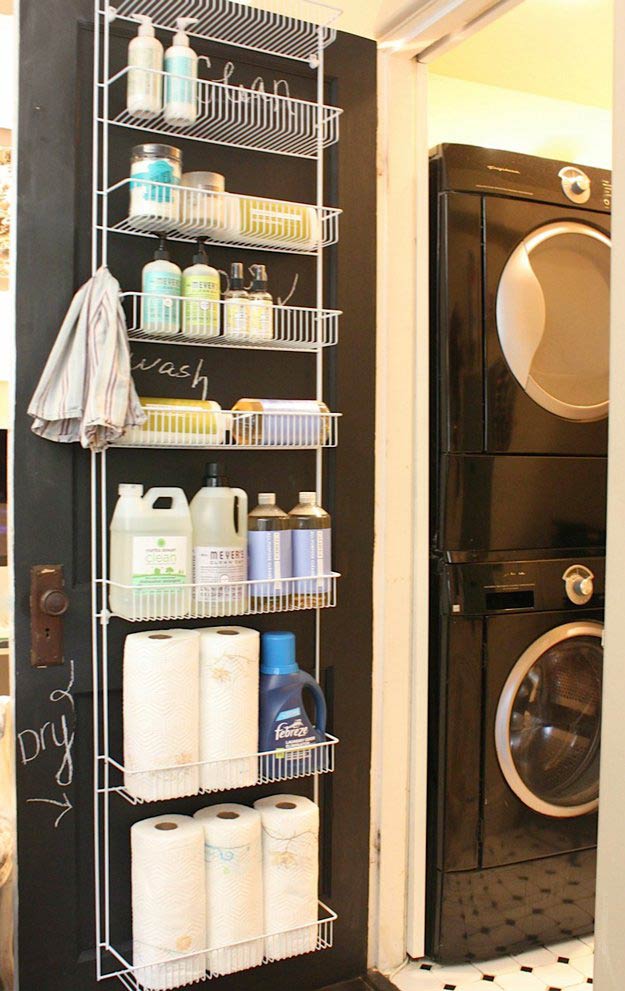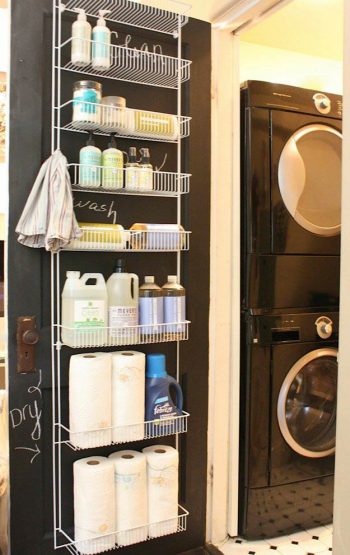 Try installing a hanging door rack to keep your supplies organized. This is great for when you need quick access to something since it's right there!