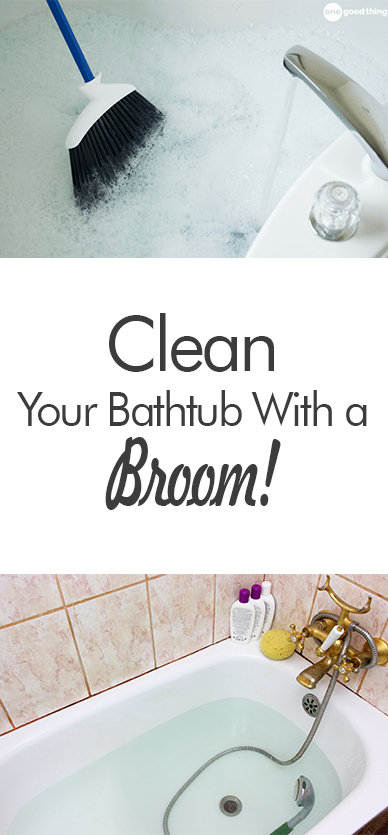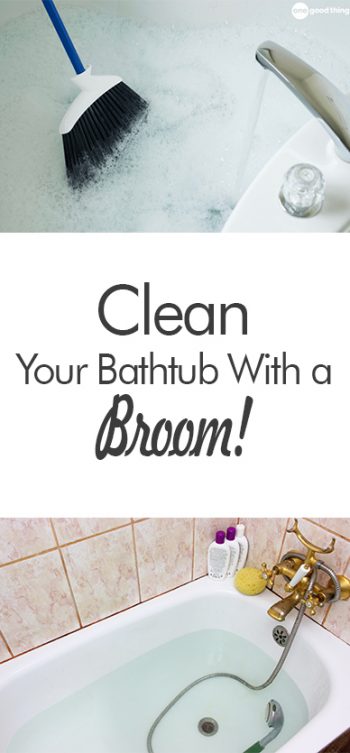 Yep, I know the title of this post sounds crazy, but please don't go away until after you read it. We all know that cleaning a bathtub can be awkward, at best. All the bending, kneeling and contorting that's required to get in there can leave you feeling exhausted. But there's a better way, and it doesn't risk you throwing your back out. Just haul out the broom! Here are the surprising details on how to clean your bathtub with a broom.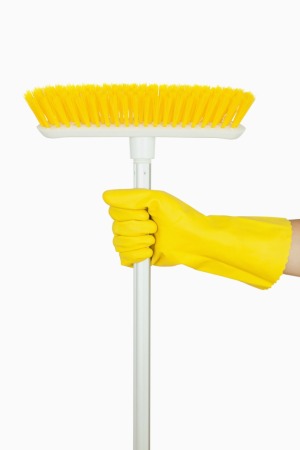 Over at Better Homes & Gardens, they shared a tip from a landlord. Because who else would be up on the most efficient way to clean a bathtub? It's much easier on your back and knees to grab a bottle of Dawn dishwashing soap and a broom, and dispense with the bending and kneeling.
Squirt the dishwashing liquid around the tub, especially on the grimiest areas. We all seem to acquire a nasty ring-around-the-tub!
Briefly turn on the faucet to wet the broom. Use the wet bristles of the broom to work the soap all over the tub and up onto the tile surround.  The broom's bristles are fantastic at cutting through the dirt, and Dawn is great at cutting greasy grime.
After working the soap into a lather, let it soak for a few minutes.
Now turn on the water, and rinsing the bristles frequently, use them to help rinse all the lather down the drain.
You'll be left with a sparkling clean tub and no pain in your back or knees!
Any inexpensive broom with plastic bristles (like this one) will do a great job of cleaning your tub. Just keep it dedicated to that task and use another one for sweeping the floors.