Sanitizing wipes are definitely in demand right now, but if you can't find any on the store shelves you can make your own DIY Clorox wipes with bleach. Bleach is one of those amazing sanitizing agents that kills lots of pathogens. That makes these DIY Clorox wipes incredibly effective!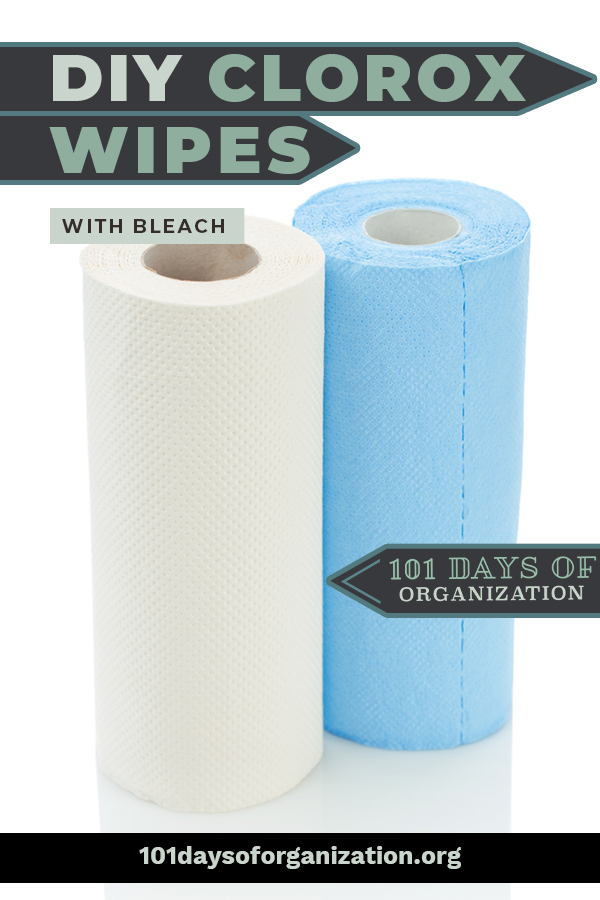 DIY Clorox Wipes With Bleach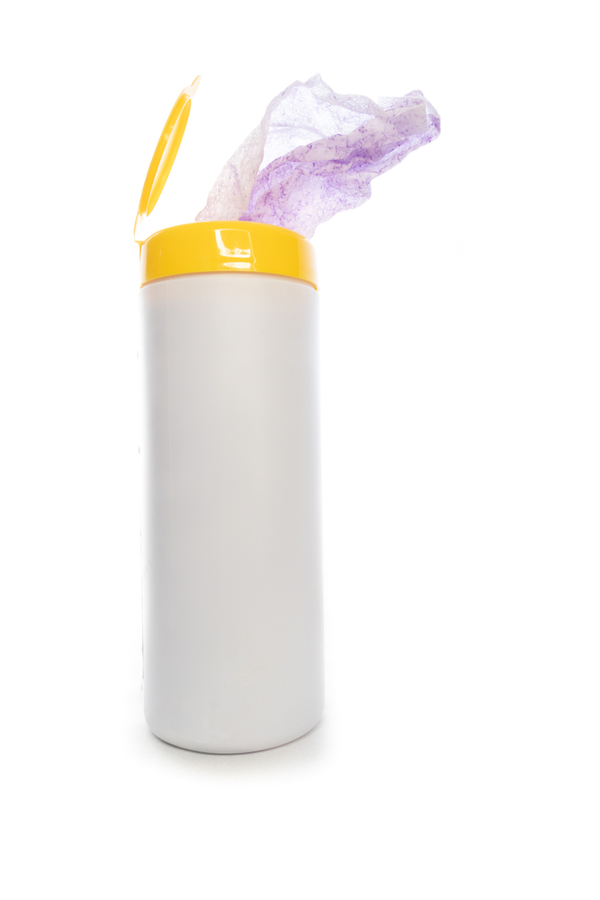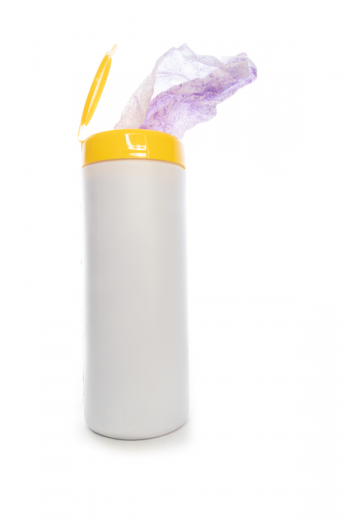 Supplies For DIY Clorox Wipes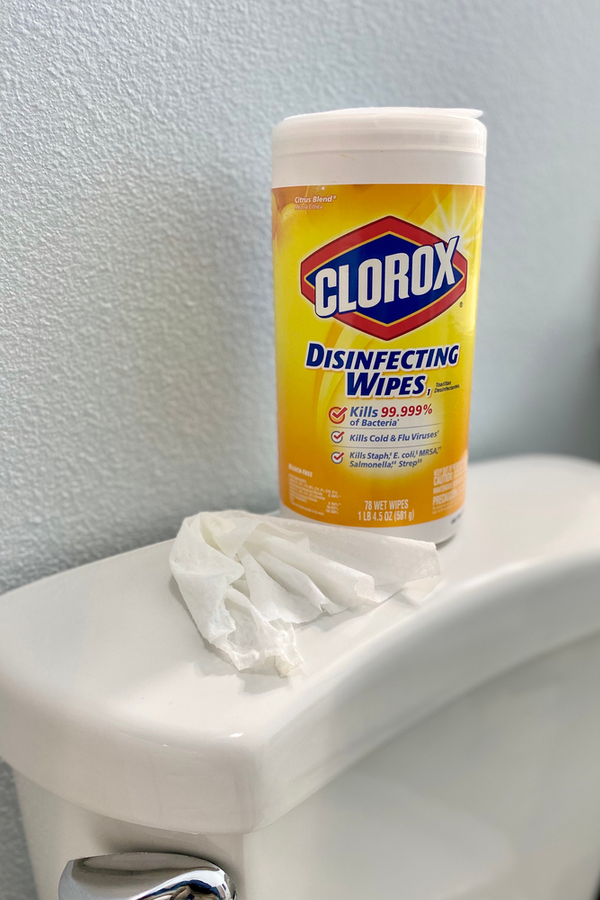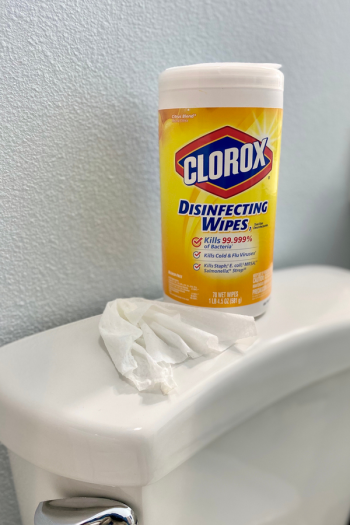 The next time you purchase sanitizing wipes or even a box of baby wipes, save the container. They're perfect for DIY wipes and make it easy to dispense and use them. Personally, I prefer to save the tall canisters to hold my DIY wipes, and I'll show you why later on.
Ingredients For Clorox Wipes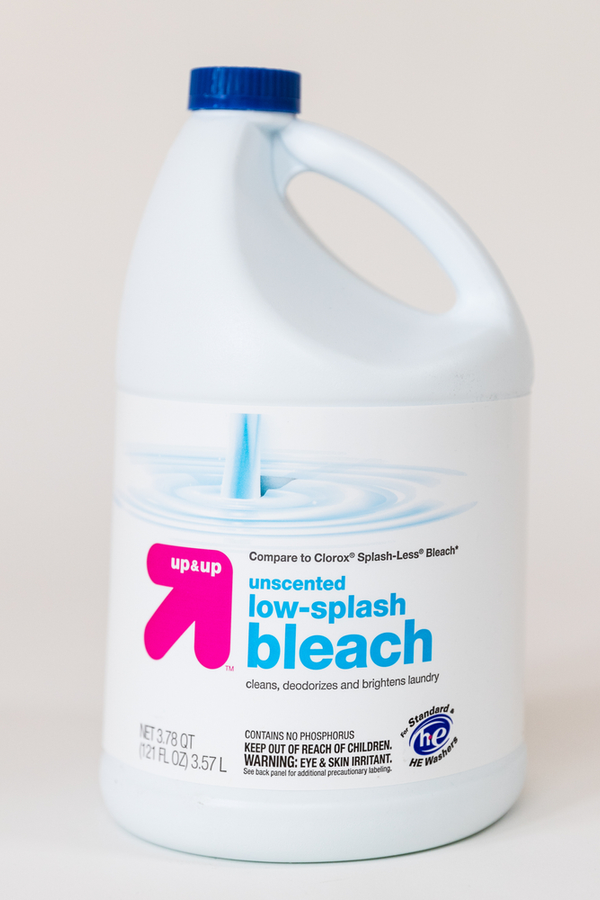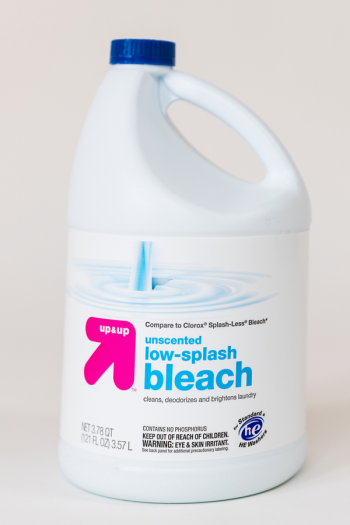 Of course, the main ingredient for these DIY wipes is bleach. If you like scented varieties, you are free to use one of those. But any regular bleach will do! You won't need much, and the only other ingredient for this recipe is water.
How To Make DIY Clorox Wipes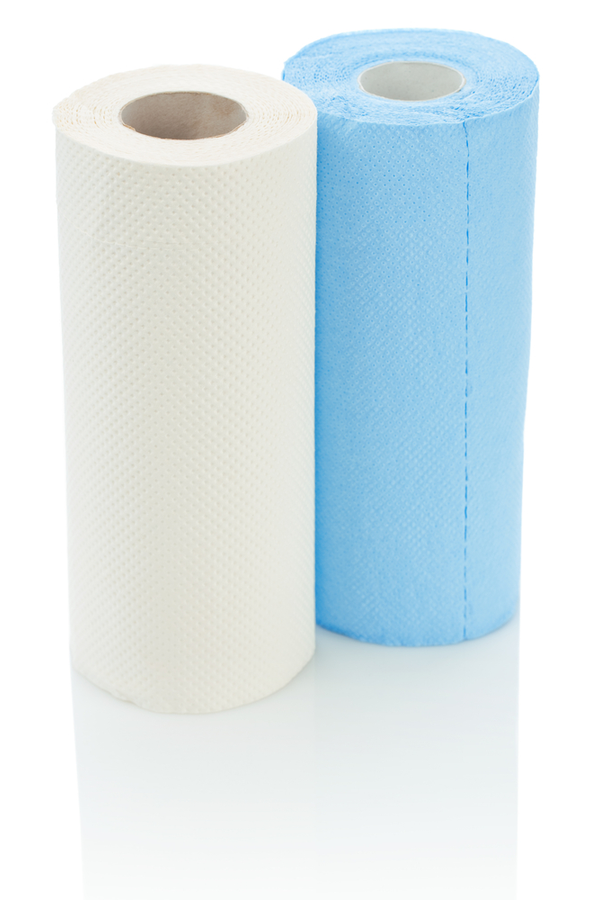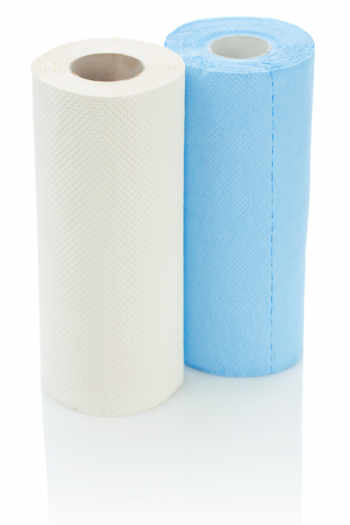 Once you have a container to hold your wipes, plus the ingredients for the sanitizing solution, grab some paper towels or blue shop towels. If necessary, cut the roll of paper towels in half to fit inside the plastic canister. Then nestle the roll of towels right inside.
In a large glass measuring cup or mixing bowl, combine 2-2 1/2 cups of water with 2 tablespoons of bleach. If you desire, add a few drop of your favorite essential oil for a pleasant scent. I like to use lemon, orange or lavender oil.
Pour this mixture over the top of the roll of paper towels or shop towels inside the canister. Do this step slowly, so that the mixture has a chance to really soak into the paper towels. Let it sit for a few minutes.
Now, reach inside the canister and pull out the cardboard roll in the center of the towels. It should pull out a lot easier than you think! Pull from the center of the roll of towels to begin dispensing your DIY Clorox wipes with bleach. See how easy that was?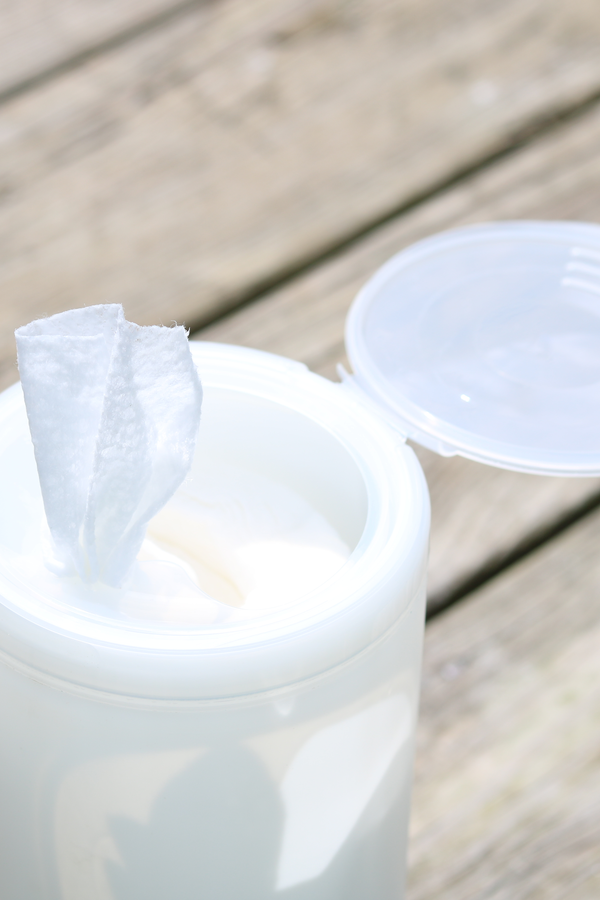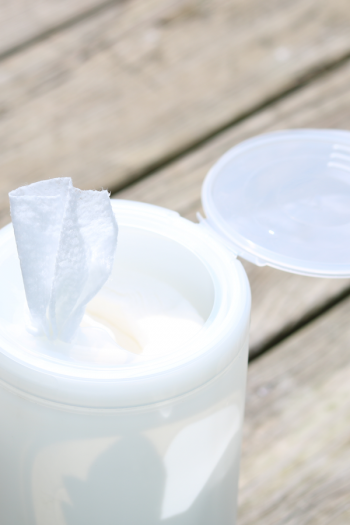 Before you go, make sure you know how to really disinfect your house against COVID-19!