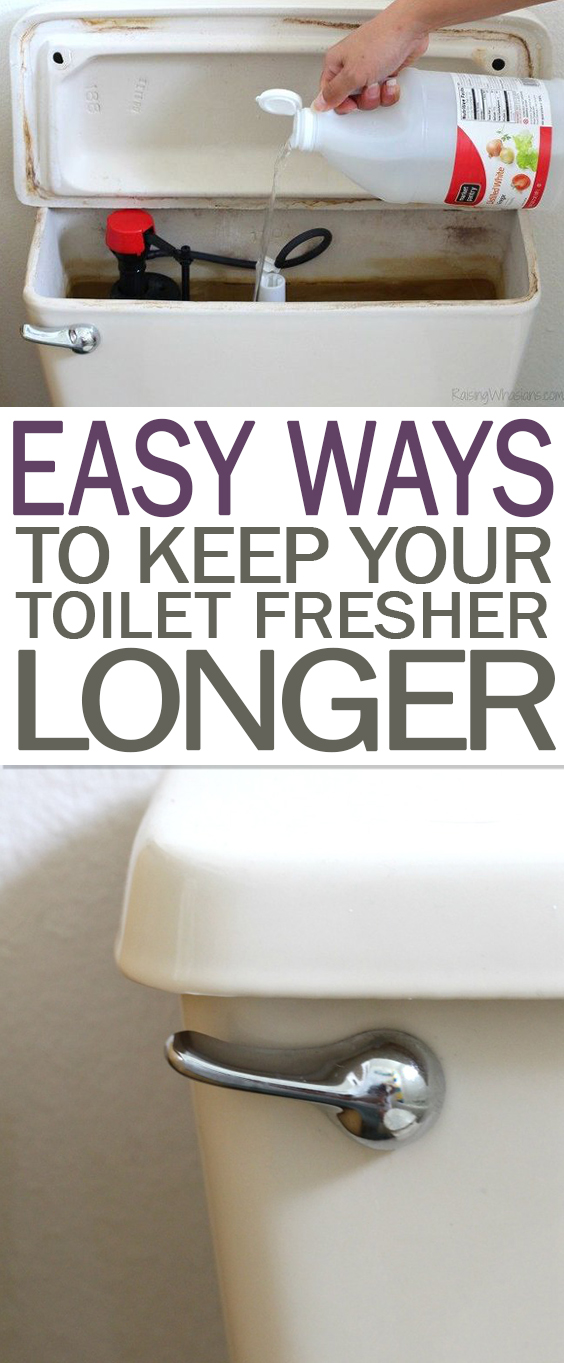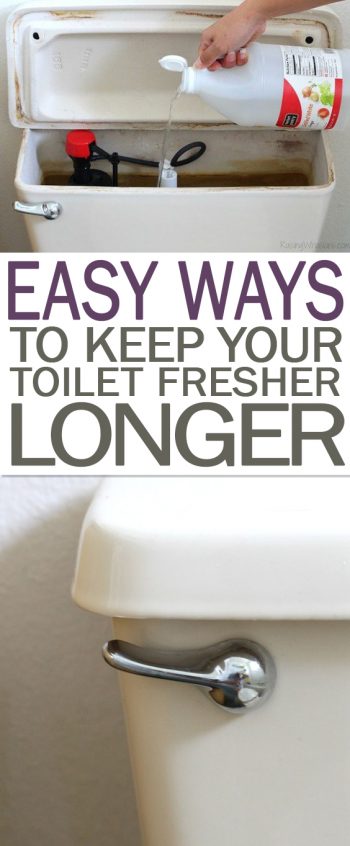 How often do you clean your toilet? If you're like me, you clean the bowl every week. But how about the tank, the handle and the base as well? Those are the parts that often get overlooked until they're really gross. Today's post will fill you in on some easy ways to keep your entire toilet fresher for longer.
One of the easiest ways to keep the tank and bowl fresh and clean is probably sitting in your pantry right now. Vinegar is a powerful cleaning aid, and that includes in the toilet. Before you give the bowl its weekly cleaning, pour one cup of white vinegar into the toilet tank and let it sit while you clean the rest of the bathroom. When you're ready to start on the toilet, begin by flushing it two or three times to completely flush the vinegar out of the tank. Doing this weekly really cuts down on mineral and hard water build up and helps your toilet keep working as effectively as possible.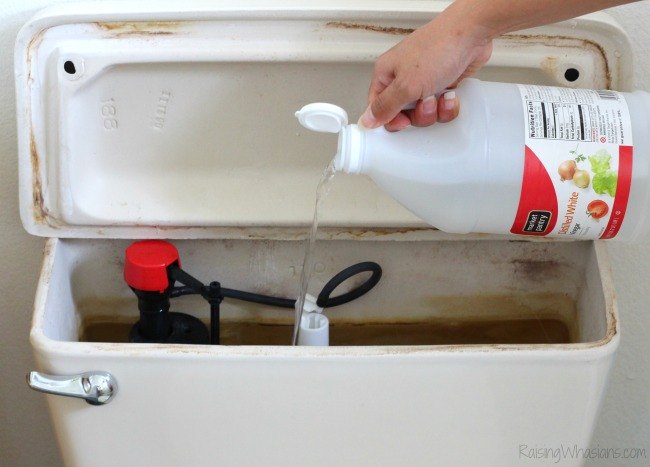 Did you know there's a completely natural toilet cleaner that cleans your toilet and makes it smell clean and fresh? The best part is, you can make it yourself. All you need is 1/2 cup of baking soda, plus 10 to 15 drops each of rosemary and lemon essential oils. Mix these ingredients together and store in a tightly sealed mason jar. To clean the toilet bowl, put two tablespoons of the homemade cleaner into the toilet bowl. Pour in one cup of white vinegar. Let the natural baking soda & vinegar reaction take place, then use a toilet brush to scrub the bowl as usual. Now flush and you're done!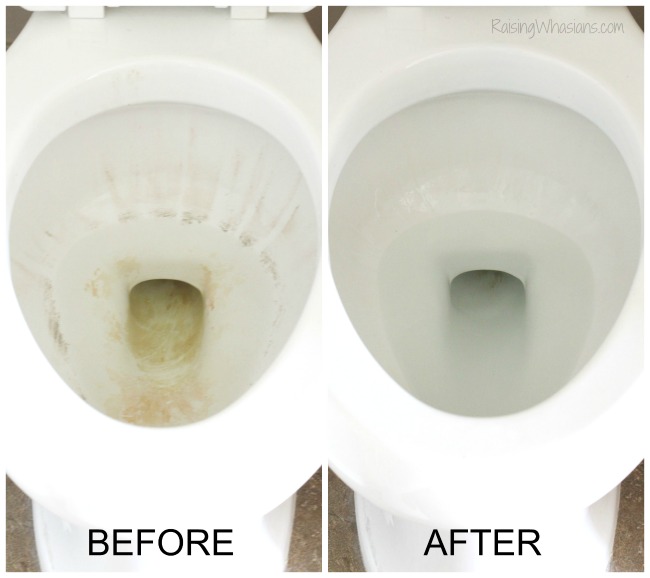 Speaking of the toilet brush, it's a good idea to clean it monthly. Just soak it in vinegar, or better yet, three parts water to 1 part bleach. Every six months or so, it's time to replace it with a new one. I like this one found at Amazon, but it certainly doesn't need to be fancy. Dollar Tree has them, too!
Don't forget to grab a wad of paper towels and a bottle of your favorite surface cleaner to clean and shine all the outside surfaces of the toilet, especially the handle. I like to use a sanitizing wipe for that and the toilet seat. You can't be too careful where yucky germs are concerned!