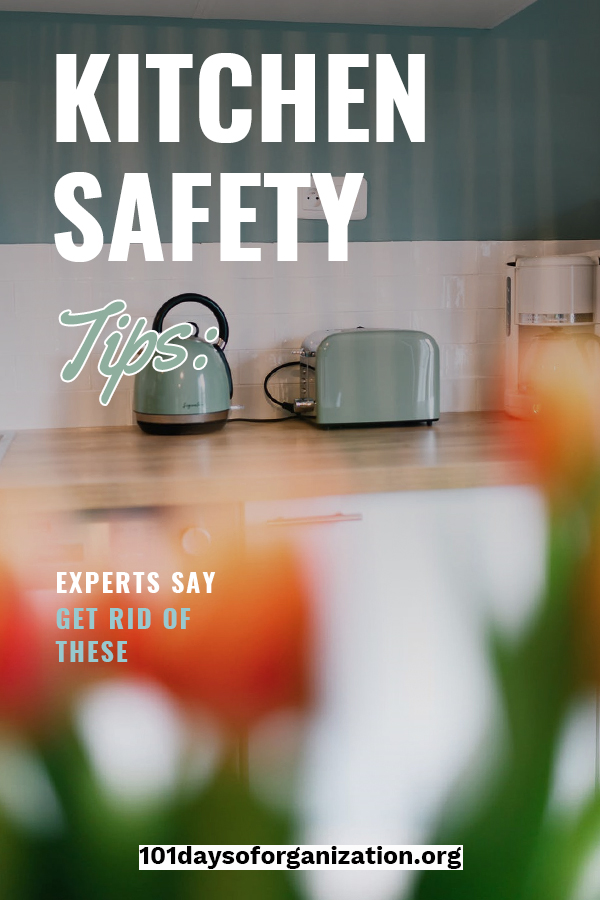 Anyone who spends even a little time in the kitchen needs to know basic kitchen safety tips. But did you also know there are some items that have no place in your kitchen? Experts say get rid of these, because they could very well compromise your health and safety. Keep reading to see what they are.
Kitchen Safety Tips: Get Rid Of These!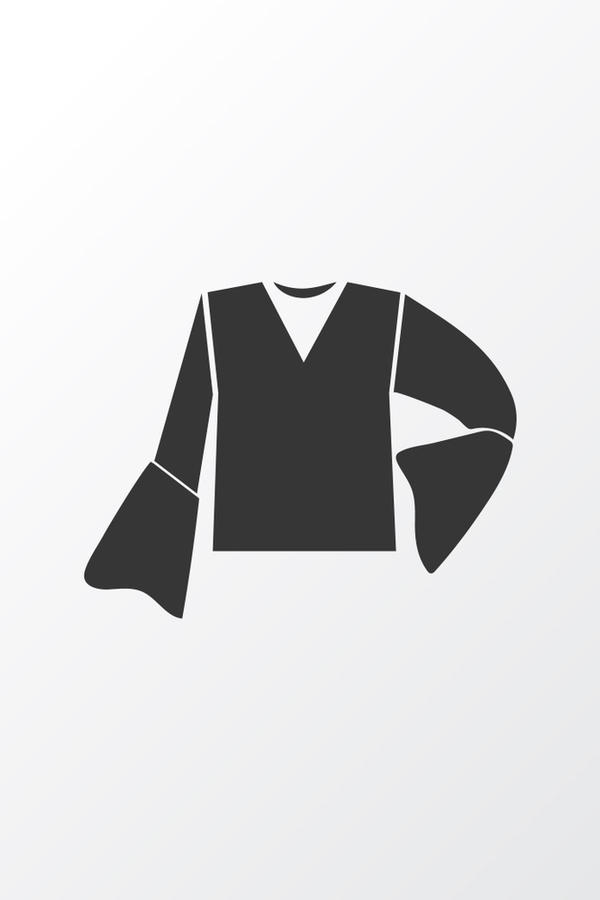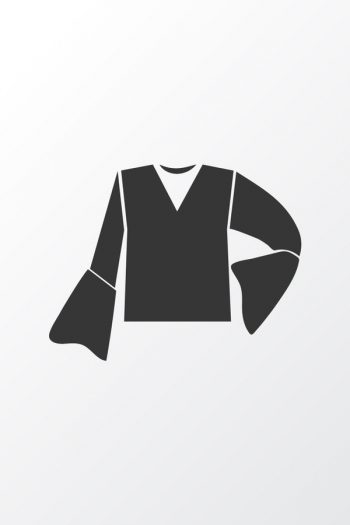 The first of our kitchen safety tips is never wear long, baggy sleeves when cooking! That goes double for those cute bell sleeve tops you wear to work. The fabric can so easily get caught on a pot handle or drag against a hot burner and instantly ignite.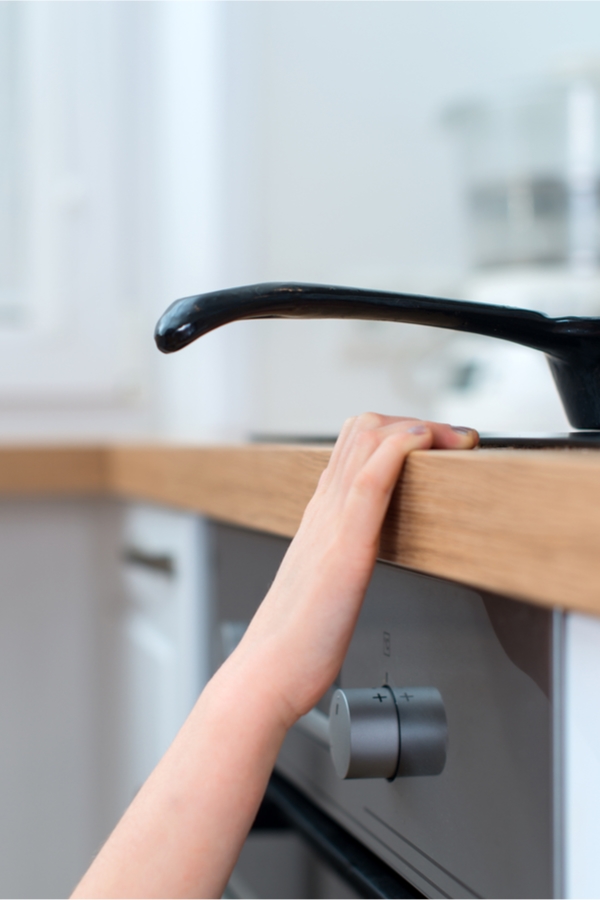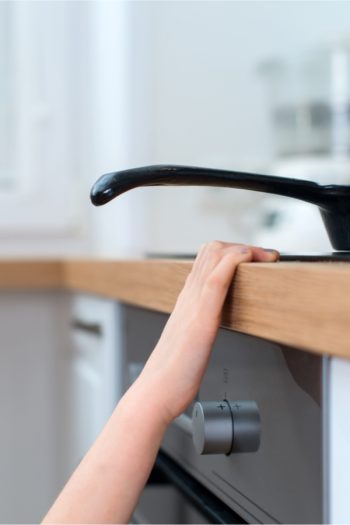 Stop turning pans so that the handles extend out over the counter or cooktop where little hands can grab onto them. Too many children have suffered scalding burns from such a situation. If possible, replace extra-long handle pans with shorter handles.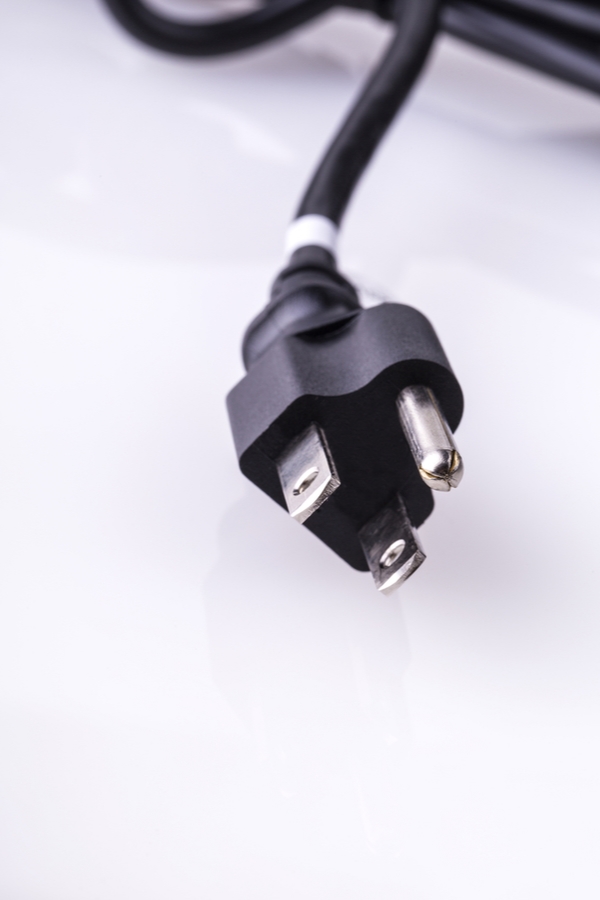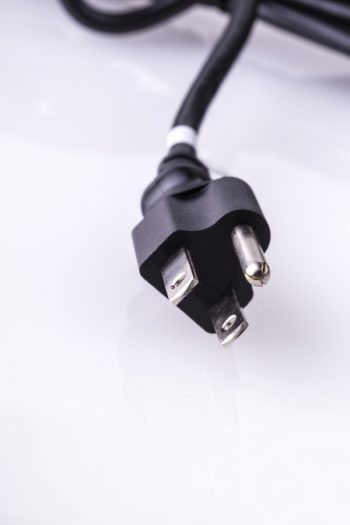 Do you own any small appliances with two-pronged electrical cords? Get rid of them. Make sure your appliances, such as the microwave and toaster oven, have three-pronged cords. If they're too old to have three prongs, they're unsafe to use.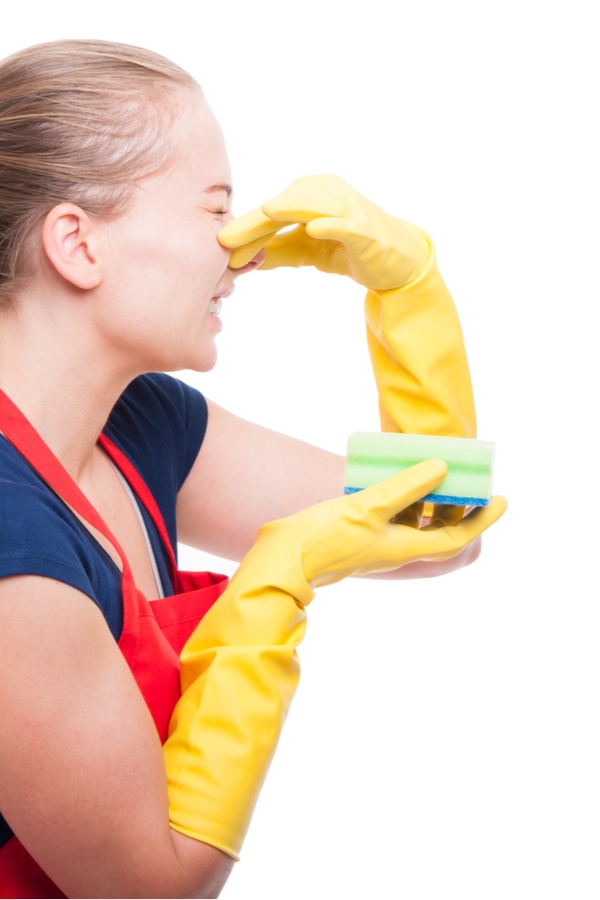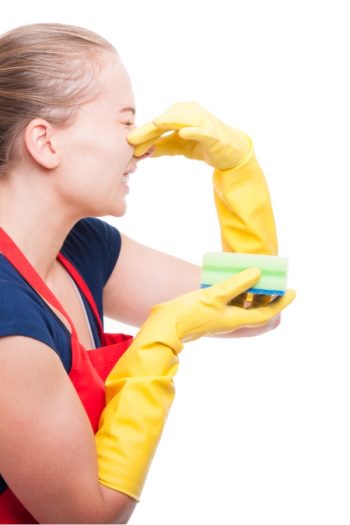 Still using a sponge in your kitchen? Experts say get rid of it. The reason is because sponges encourage and hang onto bacteria growth in all those little holes. It can be a problem even before it's bad enough to stink! You're much better off using an anti-microbial dishcloth.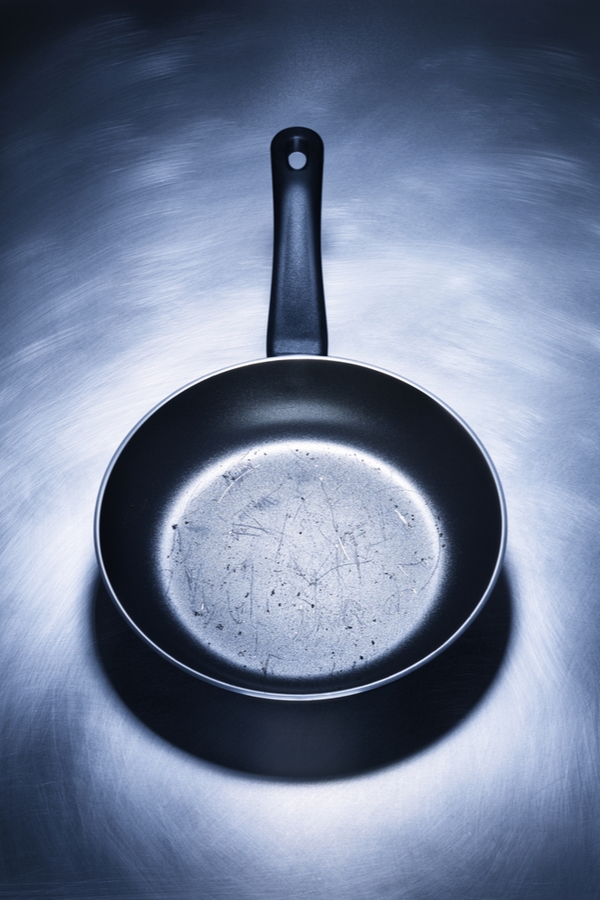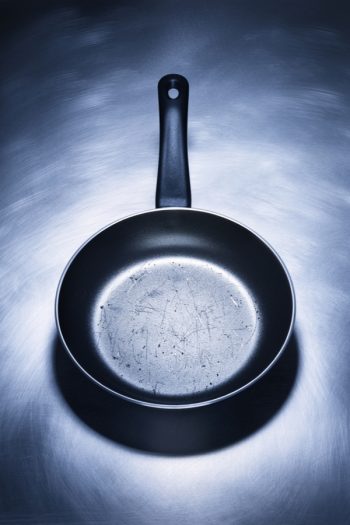 An old, scratched and worn out non-stick pan is a no-no. And if the non-stick coating is flaking off? Toss it out yesterday. For one thing, it's no longer non-stick. Health wise, you don't want those chemicals flaking off into your food.
Kitchen safety tips include getting rid of stuff that isn't safe to have in your kitchen. Protect you and your family's health by keeping your kitchen equipment updated and in good condition. Here are some tips to help you keep your kitchen equipment organized!