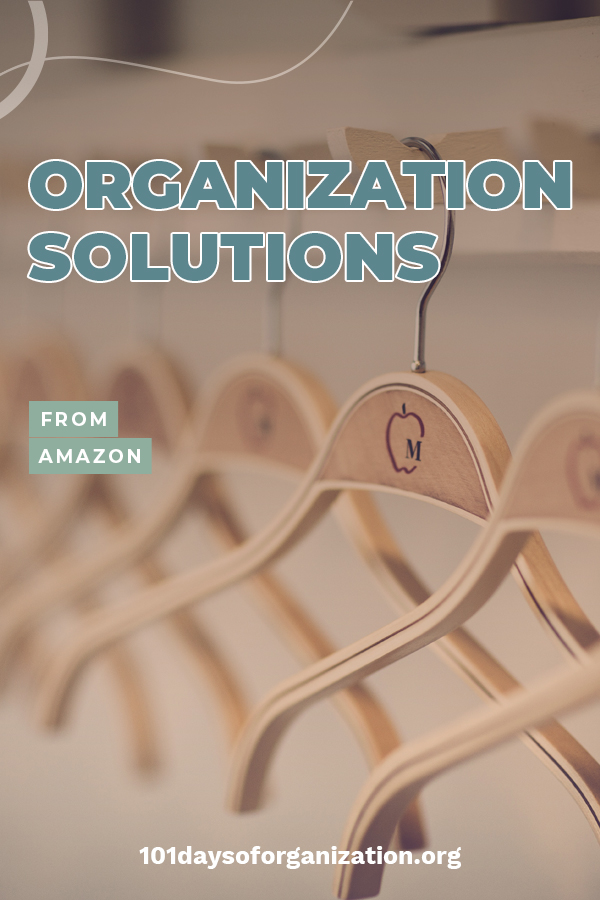 Today we have helpful organization solutions from Amazon. Because no matter what you might be looking for, if you can spell it out, you can find it at Amazon! This is true for organization solutions for any room of your home. Check out the solutions I think might be just what you need!
I adore these broom grippers from Command! They provide an easy way to organize your broom closet, without making any holes in the walls. These grippers hold brooms or mops up to 4 pounds in weight. Best thing ever!
For a more organized refrigerator, you need this organization solution. It is a 6-peice stackable set of bins made of heavy duty BPA-free plastic. Each bin has built-in handles, so you can easily lift them out and carry them as the need arises. This set includes one bin designed to hold eggs, and another designed to hold soda cans. It's genius!
How much more organized would your closet be with this set of stainless steel space-saving hangers meant for pants, jeans and scarves? Since they're stainless, you know they'll hold up to the weight of what you hang on them!
This storage shelf designed for use under a sink is positively genius! That's because you can adjust the shelves to accommodate the pipes. Once you invest in this shelf, you won't need any other organization solution under your kitchen or bathroom sink. This shelf costs less than $30 and is well worth the investment!
This jewelry cabinet from SONGMICS is lockable and convenient. It also includes LED lights so you can see what you need, even in the dark. Mount this cabinet either on the wall or over a door for awesome jewelry organization!
Hoses and extension cords are some of the most inconvenient things to organize. Thankfully, Amazon carries these heavy-duty Wrap-It Storage Straps. They make it much easier to organize and store extension cords, hoses, ropes and cables of many kinds.
Check out these and many other organization solutions from Amazon!