Don't stress over cleaning even your dirtiest rooms. Today I have some OxiClean hacks to help.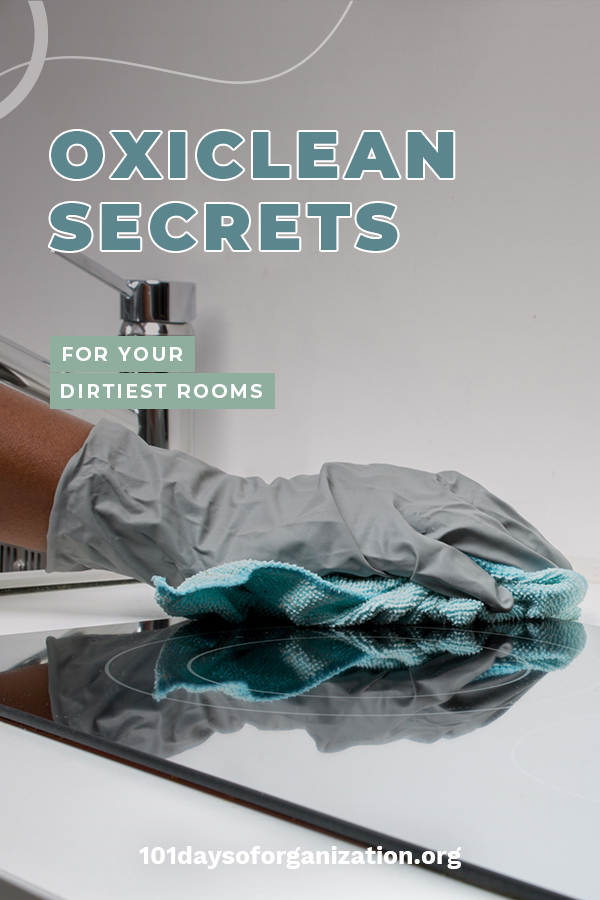 These secrets will help you get rid of stubborn stains in even the dirtiest rooms. That way, you can get back to what you really enjoy doing, and spend less time on your hands and knees. Stick around!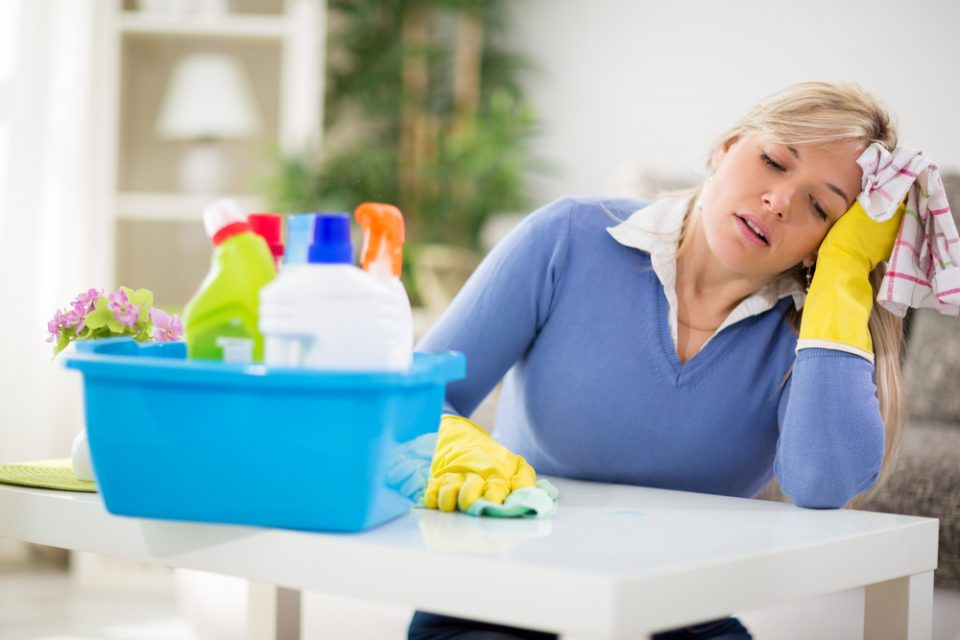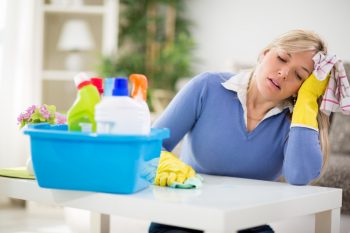 The secret is out! OxiClean's Versatile Stain Remover works in a myriad of ways to clean even your dirtiest rooms. Here are just some of those ways:
OxiClean Hacks
Laundry
For tough laundry stains that don't come out with your regular laundry detergent, try a good soaking in OxiClean. Grab a big bowl or bucket, fill it with hot tap water, and add one full scoop of OxiClean for every gallon. Stir to dissolve the OxiClean. Add your stained laundry items. Now walk away and let them soak for as long as 6 hours in the OxiClean solution. Remove from the solution and promptly launder as usual.
Trash Cans
Are your trash cans as gross as mine probably are? It happens way too easily! Make a cleaning solution of one scoop of OxiClean to every one gallon of water. Apply this solution to the inside and outside of the cans, and use a stiff brush for best results. Your cans will be practically good as new. And no more nasty smells!
Carpet Stains
To get out tough stains on carpet, use OxiClean and water in a spray bottle. For a 16 oz. bottle, add it to the #1 line on the scoop. Shake well to dissolve the powder. Spray enough solution on the stains to saturate them, and let soak for as long as 5 minutes, but no longer. Blot the area dry using a clean white towel. Repeat as necessary until the stain disappears.
Bathroom
Use a full scoop of OxiClean in one gallon of water to clean tough grout stains in your bathroom. Apply the solution using a sponge or brush. Let the solution sit for 5-30 minutes, scrubbing at the stains as needed. Rinse the area well with cold water.
Patio Furniture
One full scoop of OxiClean in a gallon of water works well to remove stains from your patio furniture. Rinse well after scrubbing with a soft brush.