There's nothing worse than struggling with bright, stubborn stains on light-colored clothes that just don't seem to fade no matter how hard you try. Some stains live to see the light of day even after multiple washes. Naturally, most people just end up discarding that particular clothing item out of sheer frustration. However, with a product like Soilove in the picture, you can bid farewell to even the toughest stains out there, and you will no longer have to throw away your favorite shirt because of a tough stain on it.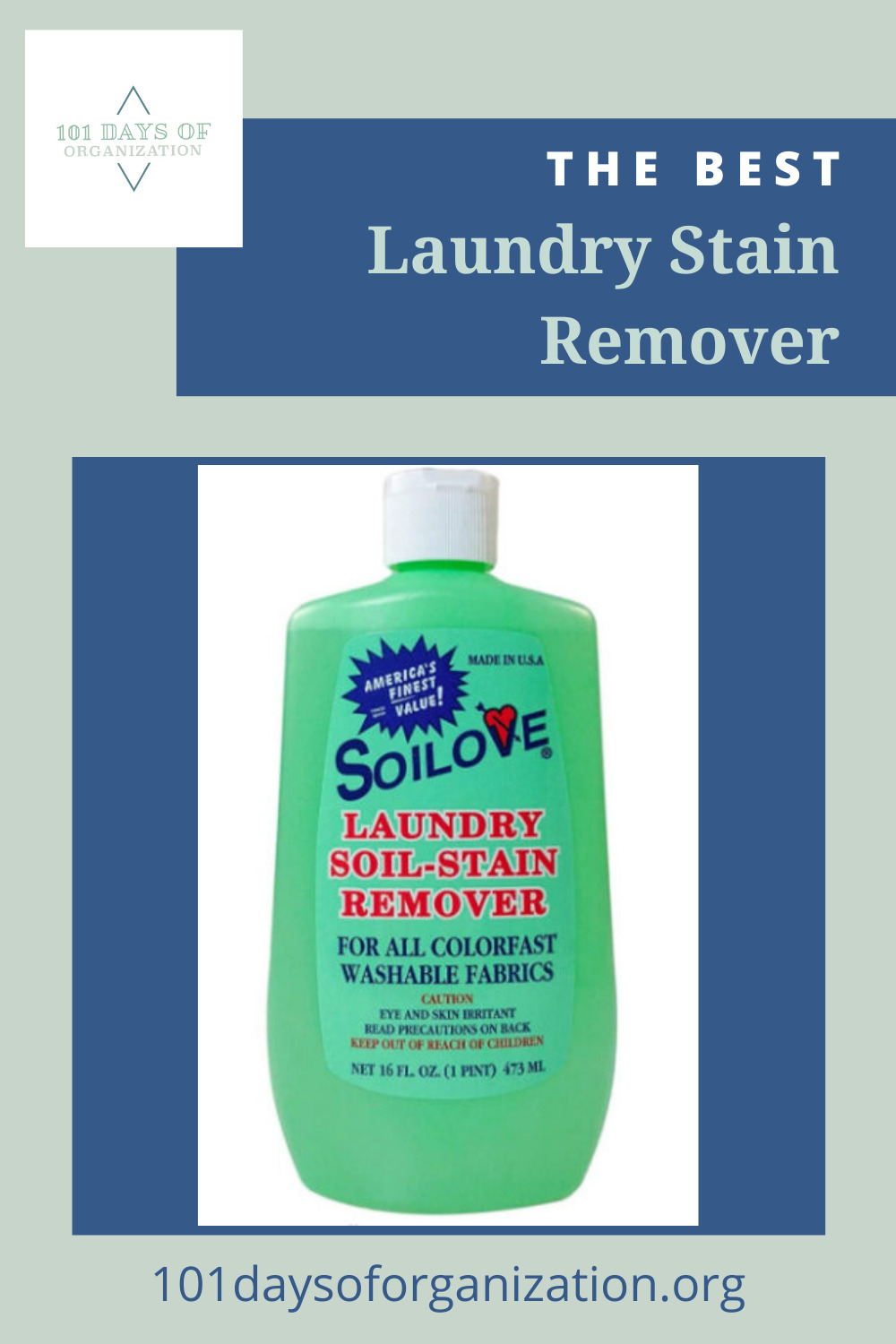 Soilove – Your Best Shot At Removing Stains
Soilove is, as what we like to call it, the ultimate laundry soil-stain that you'll ever need. It comes in a mint green-colored bottle and guarantees the effective and permanent removal of all kinds of stains, including food stains, makeup stains, old stains, new stains, red lipstick stains, baby stains and even pet stains!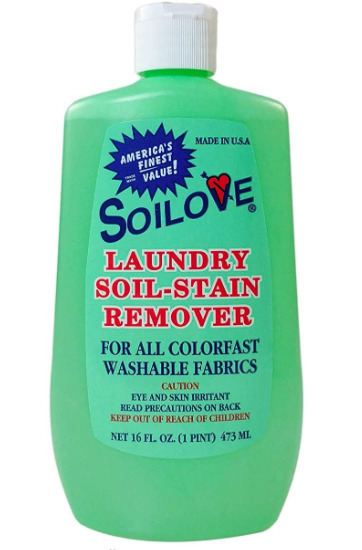 Soilove can get rid of literally every kind of stain that you can possibly imagine. Well, except yellow mustard. We all know as it is how stubborn and difficult those yellow mustard stains can be.
So, with that exception, you can expect Soilove to get rid of all other stains and bring your clothes back to life!
Soilove is truly your best shot at removing stains, and it also holds a great reputation for being one of the most successful and useful household laundry stain removers.
How to Use Soilove
Soilove may be the best thing in the market for stain removal. However, it is still better to be safe than sorry.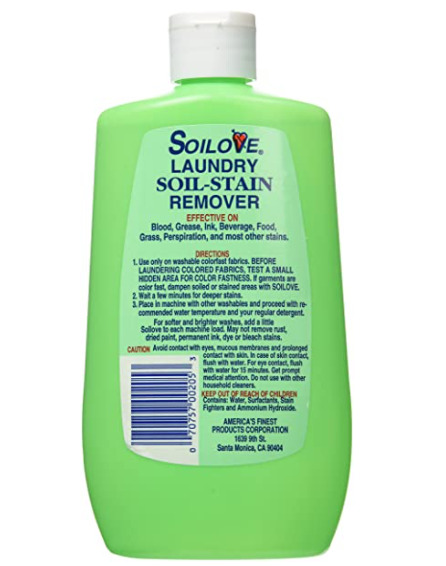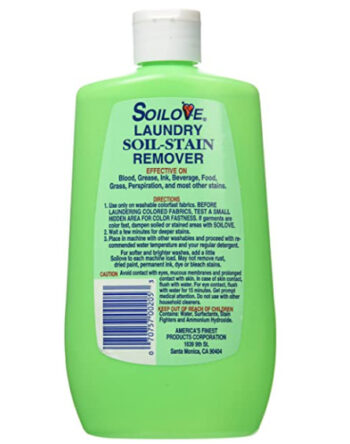 Before you set out to launder colored fabrics, make sure to do a patch test by testing a small and hidden area for colorfastness. If the clothes in question are colorfast, use a small amount of the product to dampen the stained area.
In the case of deeper stains, make sure to give it a few minutes.
Then, place the items in your washing machine with your other washable items and proceed at the prescribed water temperature and the regular washing detergent that you normally use.
If you want softer and brighter washes, make sure that you add a little product to each machine load.
*Note: Soilove may not necessarily remove dried paint, rust, dye, permanent ink, or bleach stains.*
Other Uses of Soilove
Soilove is a laundry soil-stain remover, but as it turns out, it can be used for many other purposes as well! It's a multi-purpose, versatile product, so there's no reason as to why you shouldn't get your hands on Soilove right away.
Some other uses of Soilove include:
Patio furniture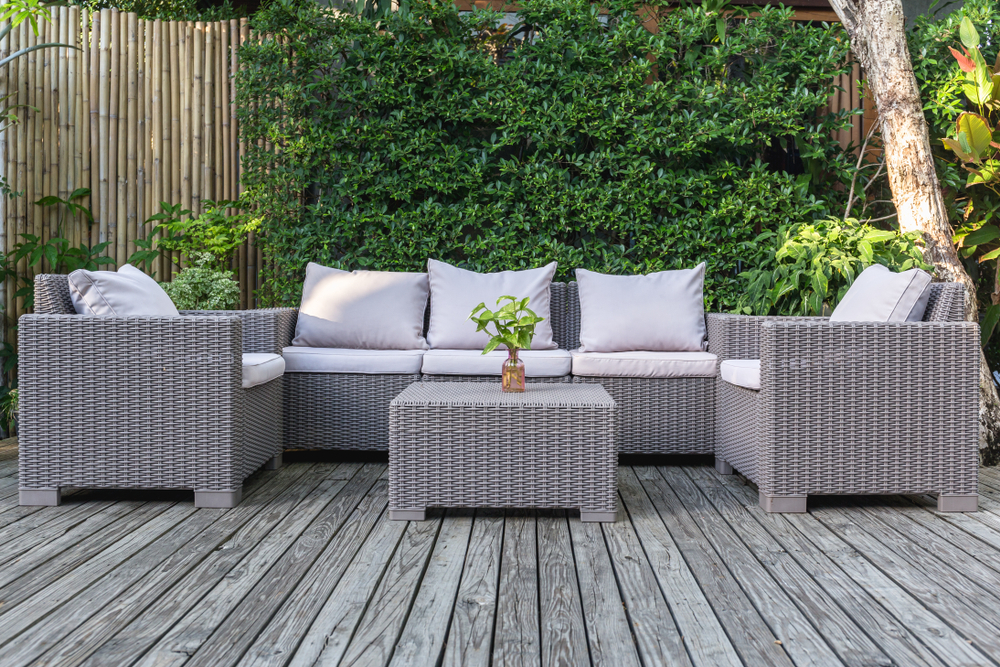 How often do you clean your patio furniture? If you've ever noticed, patio furniture has quite a tendency to attract grime and dirt. Soilove easily removes grime in one single swipe. Simply spray some product on the grime-filled areas.
Allow it to sit for a few minutes and then wash away with a dry cloth.
Jewelry
A lot of you probably have old, stained jewelry that you no longer use because of the stained appearance. Lucky for you, Soilove also works on jewelry stains if you soak it in the product for a few seconds and scrub it off with the help of an old toothbrush
Label removers
Many day-to-day products come with those sticky label removers that just don't budge no matter what. If you also struggle with that, simply spray a small amount of Soilove on the label. Wipe it off with a cloth after a few minutes.
Final Word
If Soilove sounds too good to be true to you, try it out for yourself and see the magic! The only downside to this product is that the bottle doesn't spray.
So, when you use it by pouring it onto your stained fabrics, you might end up wasting a lot of product.
All you need to do is get your own spray bottle and transfer the product into it. It will last you much longer!
Looking for more laundry tips? Check out my post on DIY homemade laundry detergent!