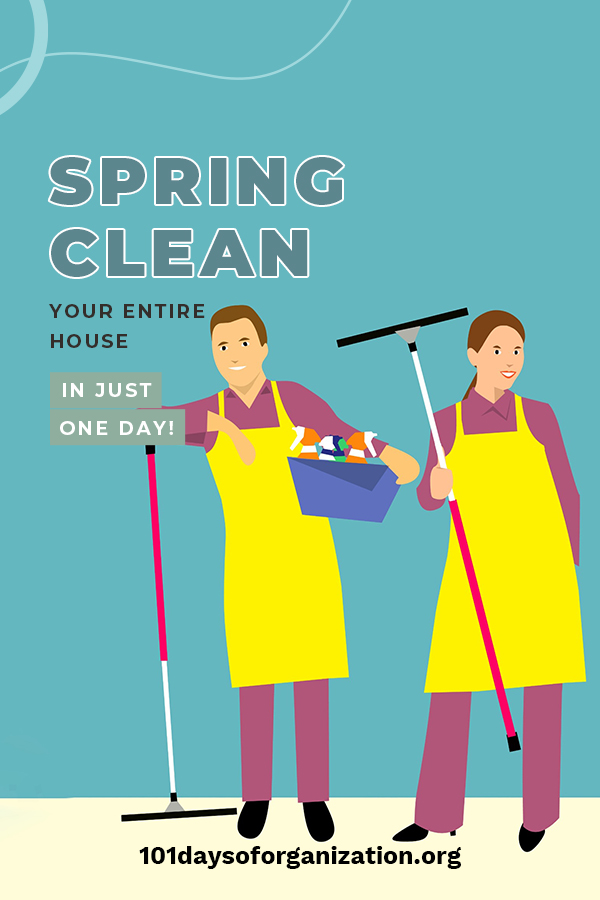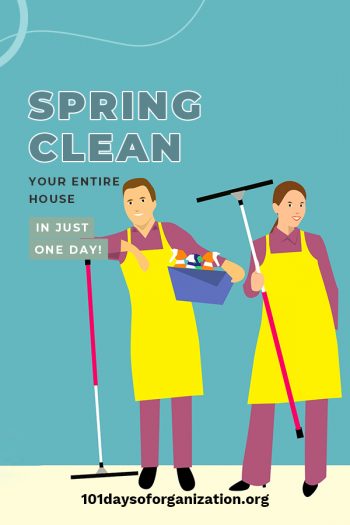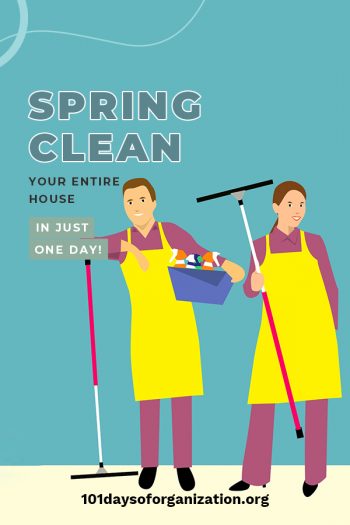 There is a way to Spring clean your entire house–in just one day!
With this free Spring Cleaning Checklist from The Glitter Guide, you can stay motivated and on right on task as you move from room to room, knowing exactly what needs to be conquered before you move to the next. I don't know about you, but a checklist really helps keep me stay organized and more efficient.
All you have to do is visit The Glitter Guide site, click on the Spring Cleaning Checklist link, and you can download your own copy of the list to help you conquer Spring cleaning in one day.
Here's a look at what's included on the list:
a list of suggested supplies, including cleaning solutions and tools to get the job done
a room-by-room checklist that includes your closets, entryway, living room, bedrooms, kitchen, dining room and bathrooms
for all rooms, it is suggested to freshen the room with a scented candle or flowers, open the windows to air out the space, and dust the art pieces
Each room has targeted suggestions for that room, but all rooms remind you to clean the baseboards, windows, and vacuum or sweep and mop.
So now that you have a plan, how do you stay motivated to actually stick with it and get your whole house Spring cleaned in one day? Here are some motivational tips to help you:
Unplug from your electronics! You can think to yourself, "I'll just take a quick look at my Instagram," or Facebook, and before you know it half an hour has flown by. Resolve to unplug so you can really focus.
Get a friend to help. Make a pact that you'll help her and she'll help you, and then you can get twice as much done together.
Plan for a yard sale to sell off what you decide to part with. That can be a big motivator to get it done.
Reward yourself with something pretty for your newly cleaned space. Have you been eyeing a certain set of sofa pillows or a piece of new artwork for the wall? Set aside some money and tell yourself that once your Spring cleaning is done, you'll add those new items to your space.
Entertain! To celebrate completing the job, have some friends over for dinner in your freshly cleaned home.
For more hints and tricks for Spring cleaning, see my post on must-have items for Spring cleaning or ways hydrogen pyroxide will clean your entire home!