When you need to organize a small mudroom, you need to know the best products to help you do it. Today we have the top 8 products to organize a small mudroom. No matter how small your mudroom is, at least one of these products makes a big impact on your mudroom organization. Don't go away until you check these out!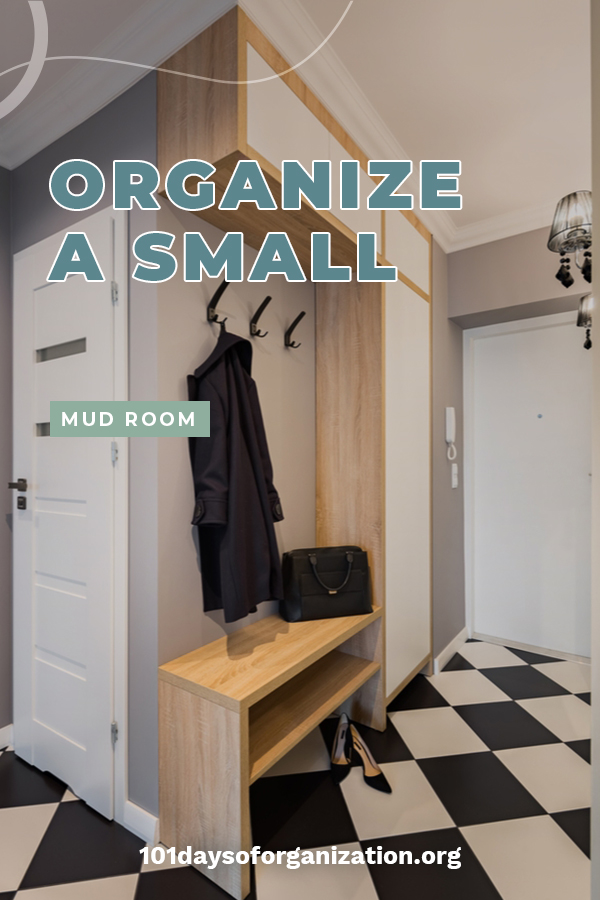 Top 8 Items To Organize A Small Mudroom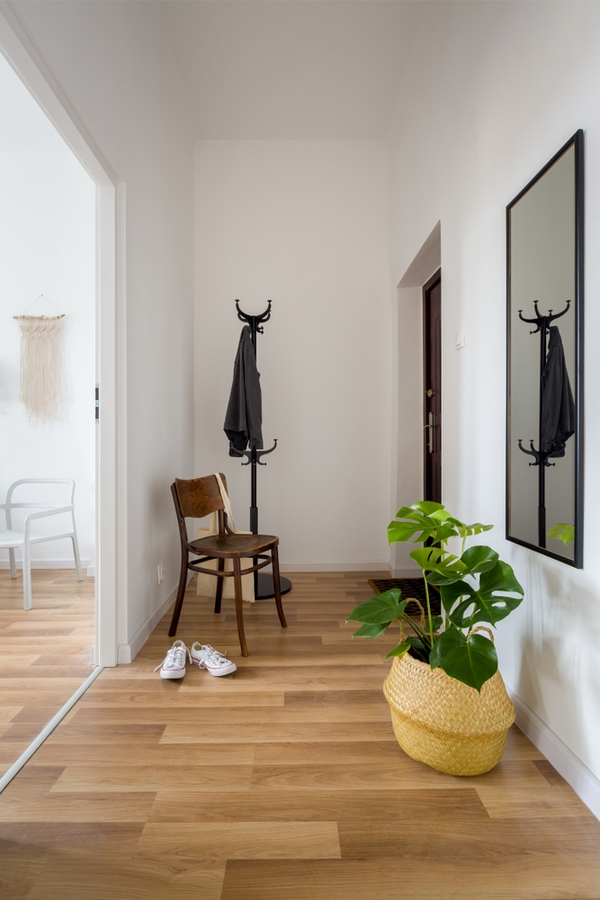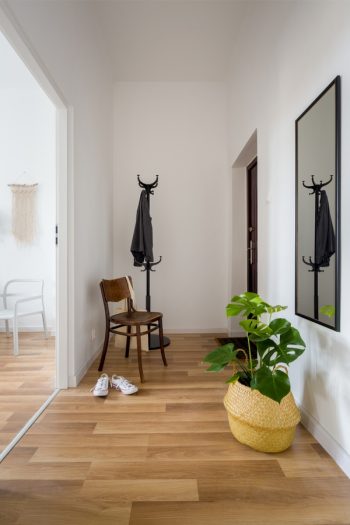 1. If all you've got is small space beside your front door for a mudroom, don't despair, because that can work! When there's no closet and no room for anything else, a coat rack is a fantastic mudroom organization tool. Set a chair beside it for a spot to sit down and remove your shoes when you come in. The coat rack holds coats, jackets and bags out of the way until you leave again.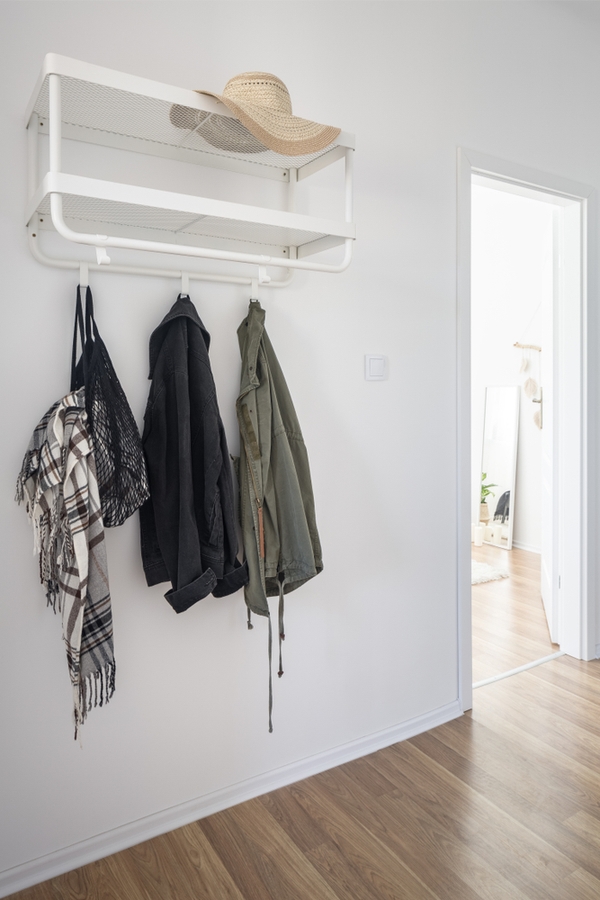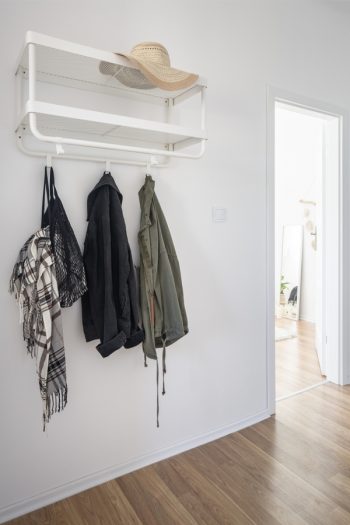 2. In lieu of mudroom space inside, set up your mudroom inside the garage. With a bench along the wall by the door, you've got an instant spot to leave shoes and coats. In the winter, it's a great spot for your winter gear to dry off!
3. A shelf system with hooks is always a necessary item to help organize a small mudroom. If you mount it higher on the wall, it won't impede the comings and goings of family and visitors through that area.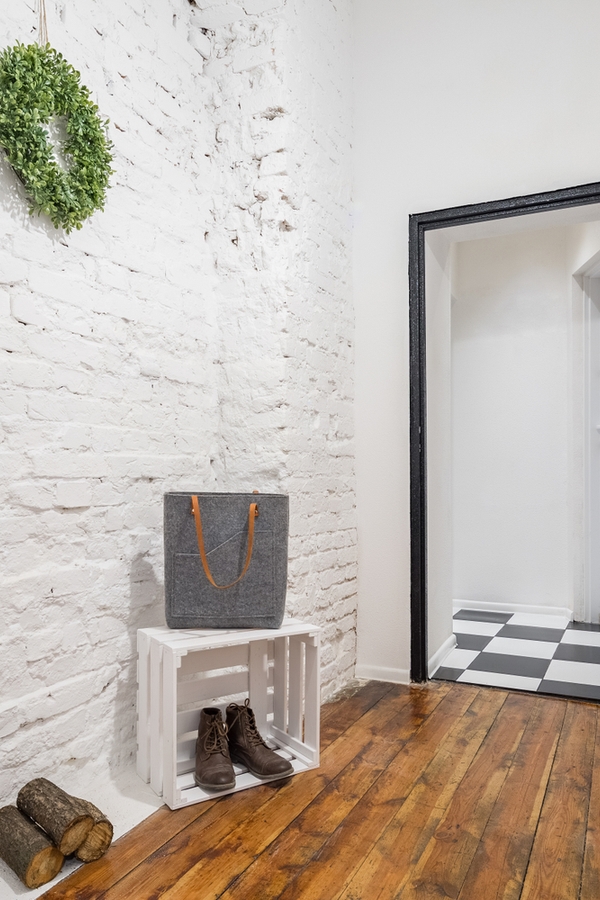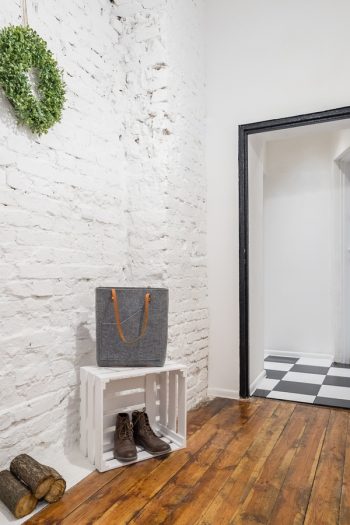 4. If your garage opens right into the kitchen, try reserving a nearby cabinet for mudroom organization. Mount hooks inside, with baskets in the bottom to hold shoes and other gear.
5. One of our favorite products to help organize a small mudroom is wood crates. They can be stacked on their bottoms to hold a myriad of stuff, or stand them on their sides to make your own customizable shelf system. Reconfigure them easily whenever the need arises!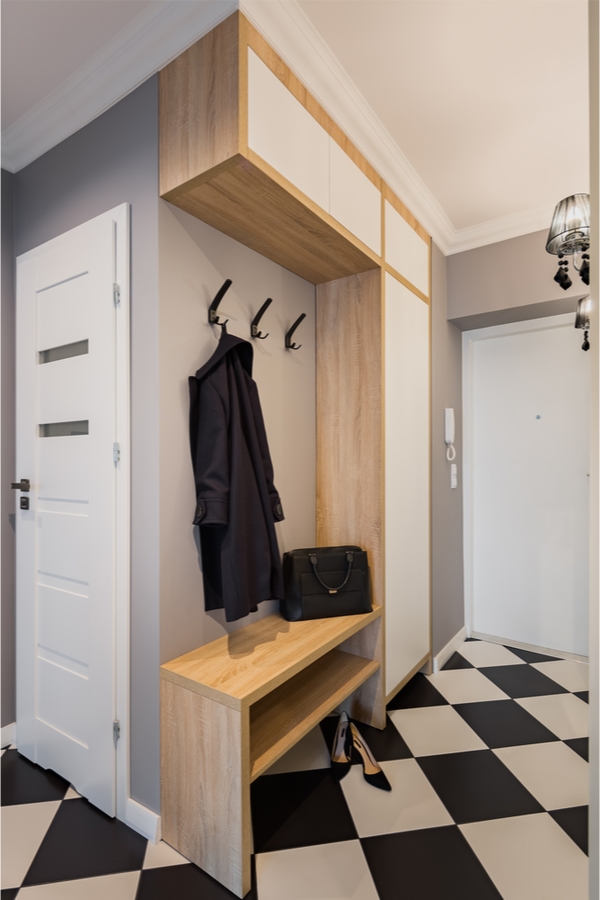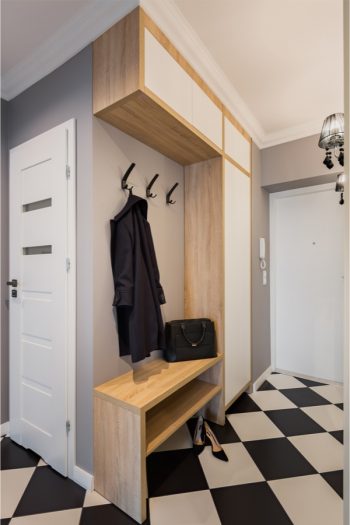 6. Use a mudroom storage bench to turn a long hallway into an instant mudroom. Stash baskets underneath to organize the stuff your family needs in all their comings and goings.
7. Another must to organize a small mudroom are wall hooks. They are easy to install, and then they're there for whatever you need to throw at them.
8. Got a big family with lots of mudroom chaos? A small open storage locker, or a set of them, will control the clutter in a flash.
Use any of these 8 items to help you organize a small mudroom and keep it organized. For more ideas, see 10 stunning ways to organize an entryway.