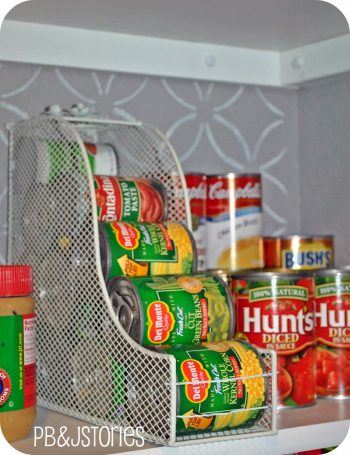 Never mess with disorganized cans again by trying this great hack! Simply take a magazine holder and use it to store your cans! You can pull one out without all the rest falling on top of you!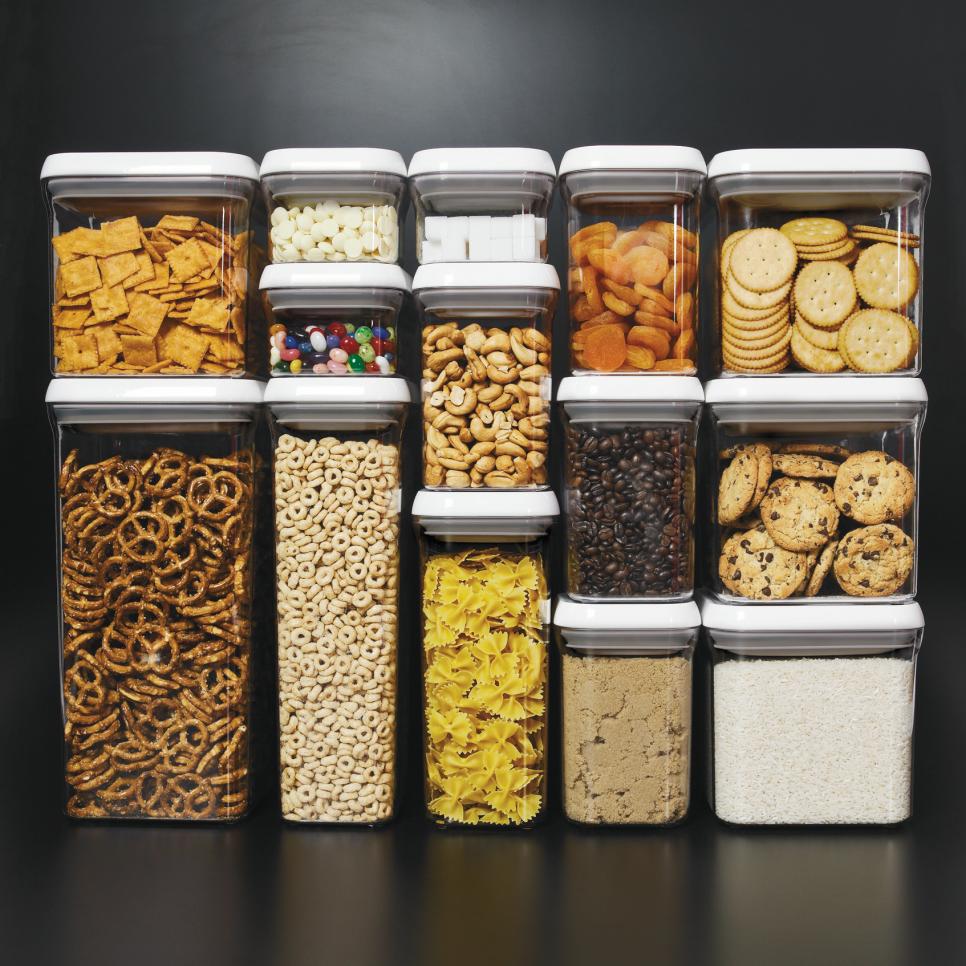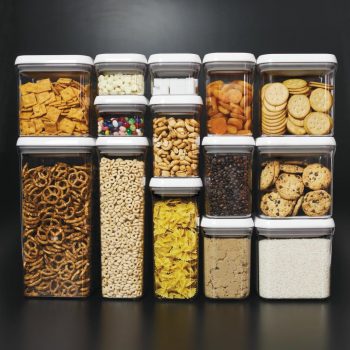 When possible, put all your pantry goods into clear canisters. Not only does it cut down on space (store boxes are often bulky and oversized), but you'll also know exactly what's in each canister.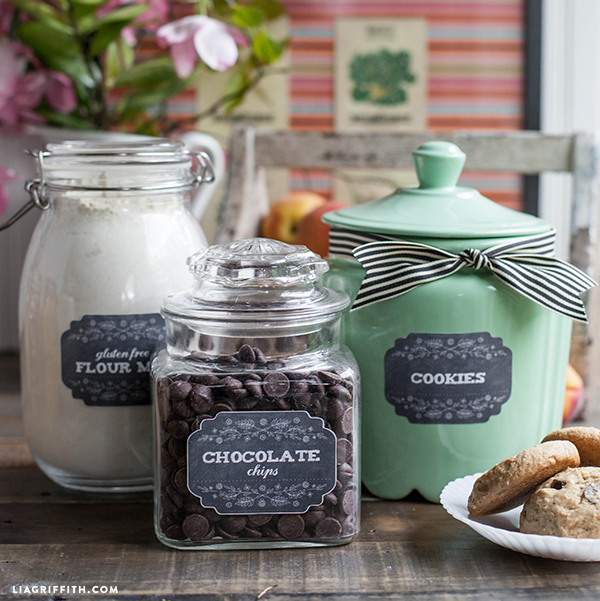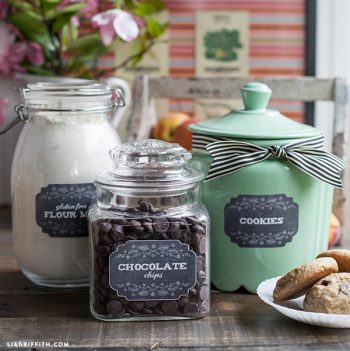 It's also a great idea to utilize labels in the pantry! Just put labels on everything that needs it in order to save on space and time!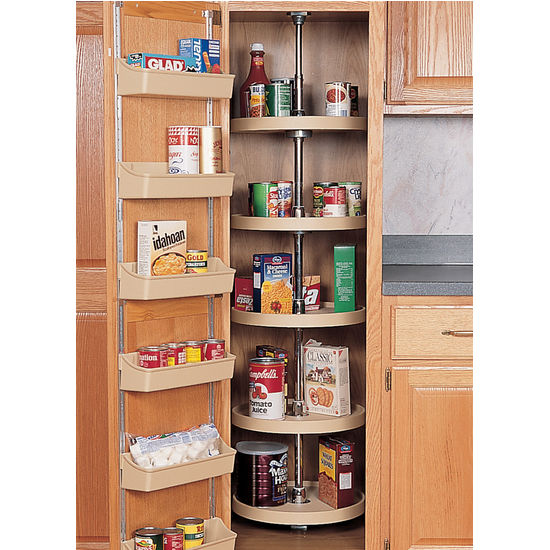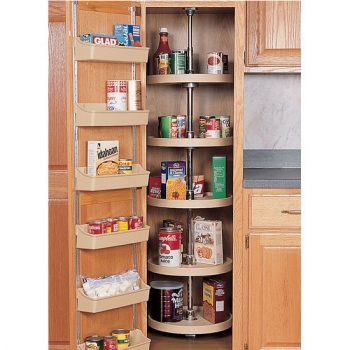 A lazy Susan is incredibly helpful when it comes to maximizing pantry space. Instead of fumbling around with all your goods, you can just stick them on a lazy Susan and you're good!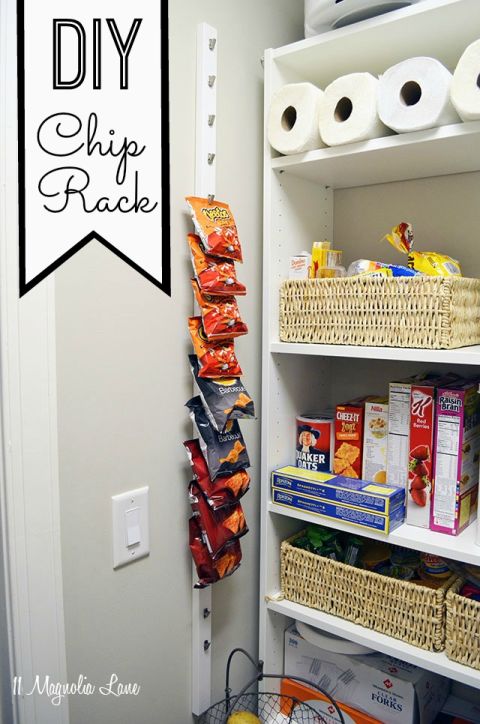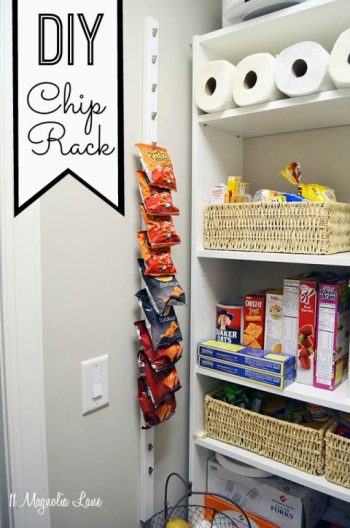 If you have a little space between your shelves and the door to your pantry, then consider this. Make a vertical rack that allows you to clip and store your bags of chips!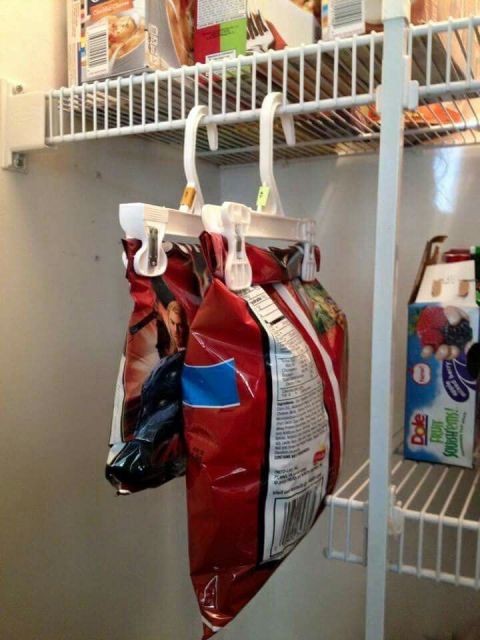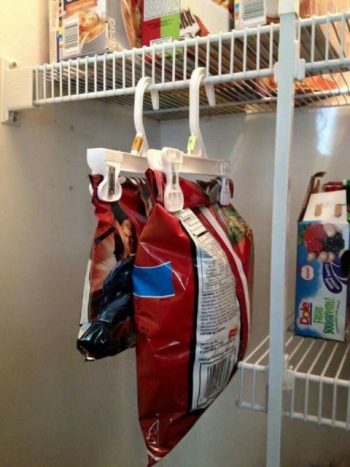 If you don't have that space on the wall, then you can simply store the chips by hanging them from the wire shelving! Just use a clip hanger and you're good!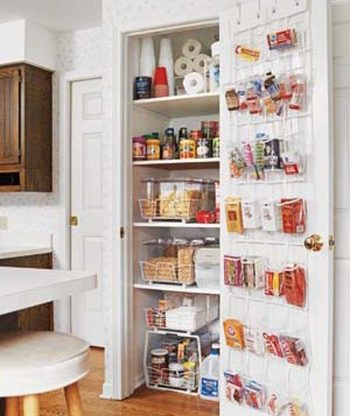 You can also employ a fantastic over-the-door hanger that gives you tons of storage space without having to jeopardize your other storage options.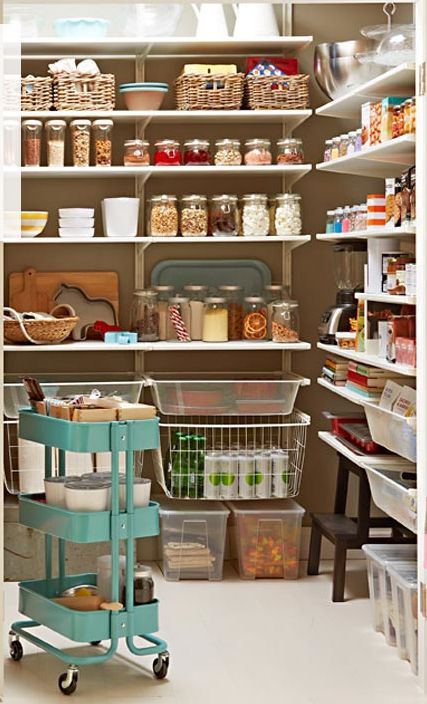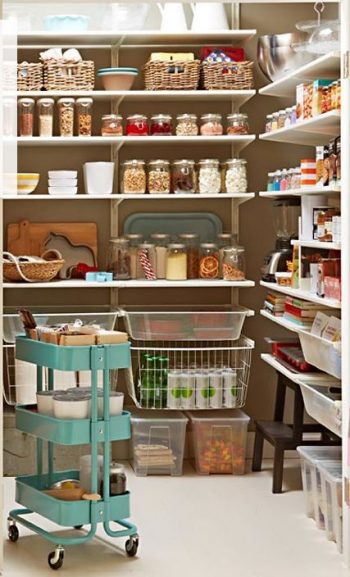 If you have a pantry that's walk-in and the shelves go across the whole thing, then it might be helpful to get a rolling cart. It allows you to still have storage in the center of your pantry but you can move it when you need to get to things behind it. Get that cart here!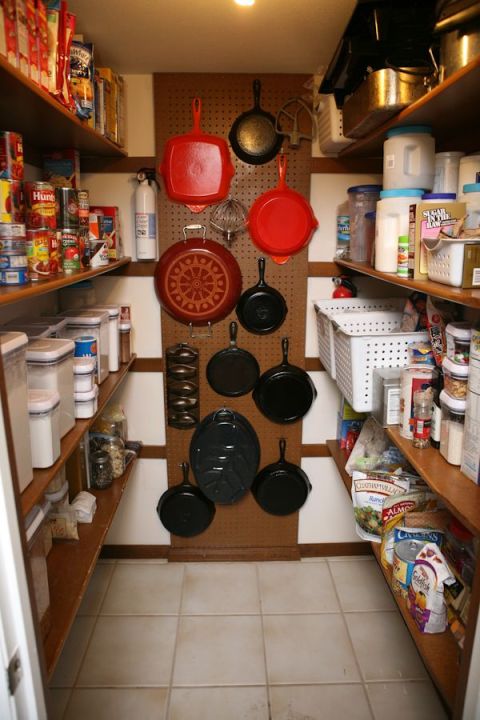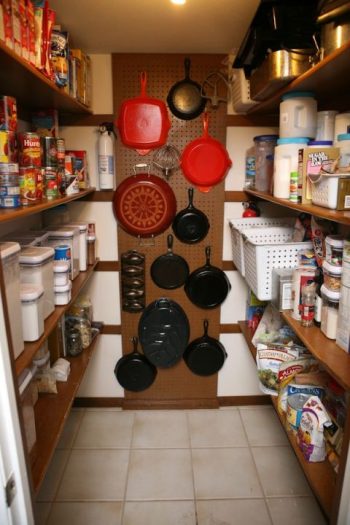 If you have space, install a pegboard that will allow you to store anything from your spices to your pots and pans. You can even paint the pegboard if you want to get fancy!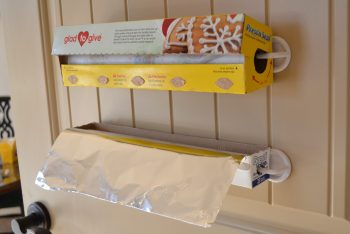 Never mess with obnoxious tinfoil and saran wrap containers again by using hooks to install them! Just attach the hooks to the walls and then attach the containers to the hooks and you're good.