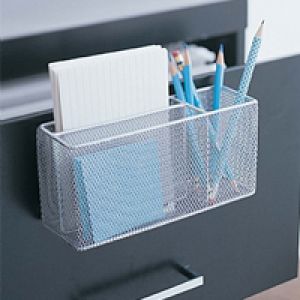 If you have a metal desk (or even a desk with metal parts), then a magnet organizer may be just the thing for you! You can clip them onto any part of the desk where they'll hold and then put your office supplies in them!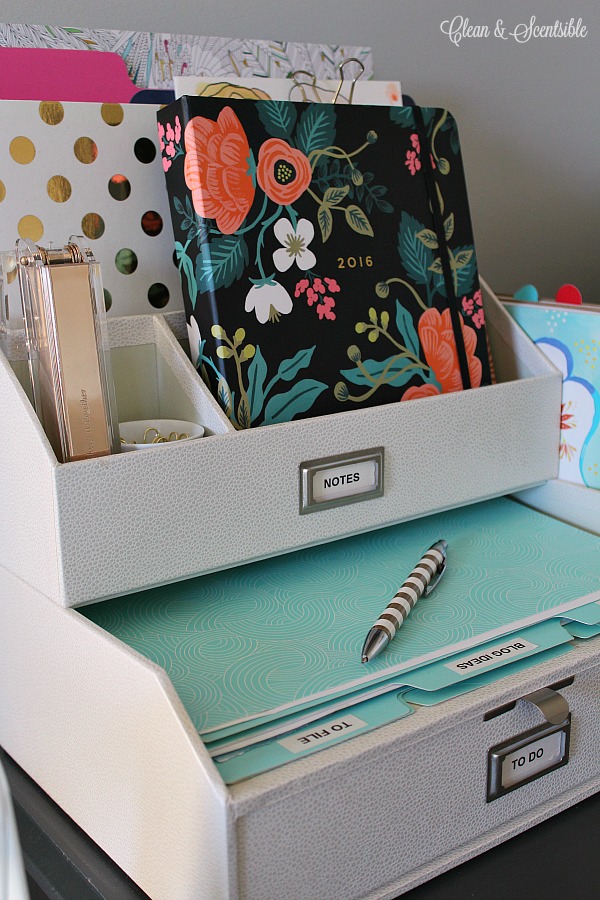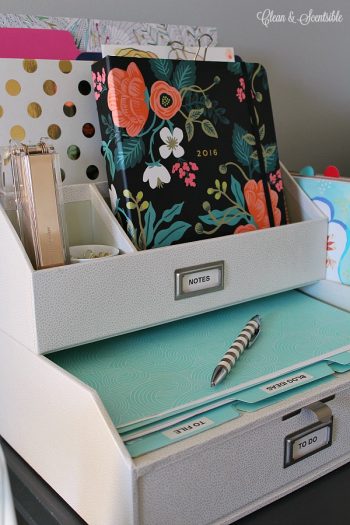 Get a tiered storage device that you can put on the top of your desk. It takes up less space but adds more storage for your supplies!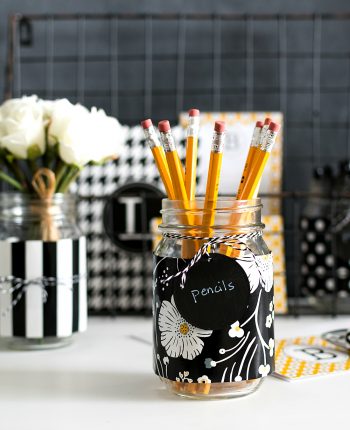 Is there anything that mason jars cannot do? Mason jars are a fun and cute way to organize the space on your tiny desk. You can just use one to store singular items like pens or pencils, or stack them on top of each other for a fun desk organizer!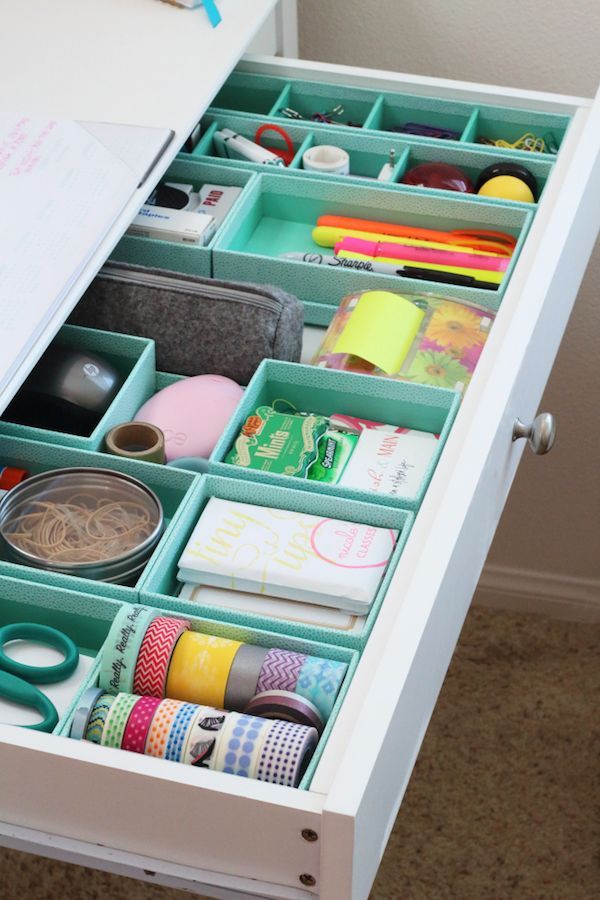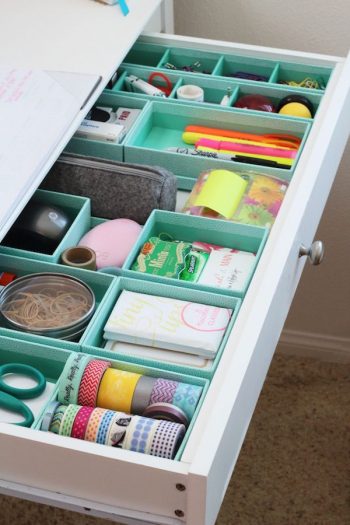 Be sure you invest in some drawer organizers. You can make your own or buy some that will let you keep your drawers all neat, clean, and organized!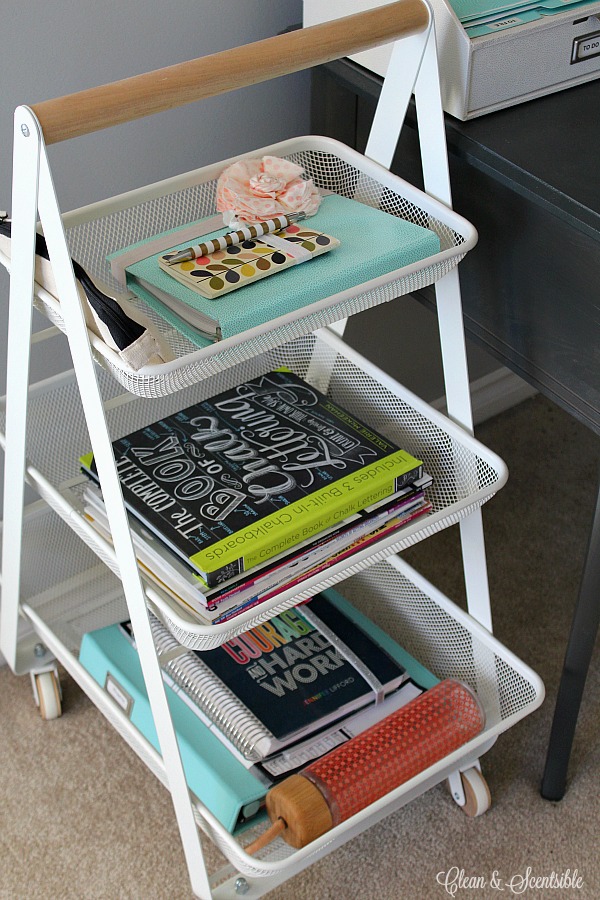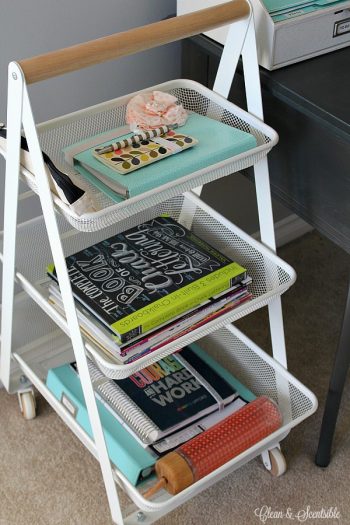 If desktop space is an issue, get a side basket that you can have off to the side of your desk. It doesn't take up any storage space and allows you to keep important documents and other items close by in case you need them.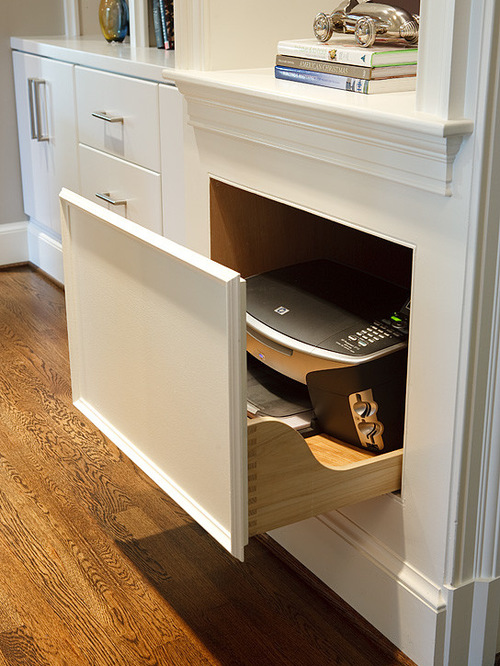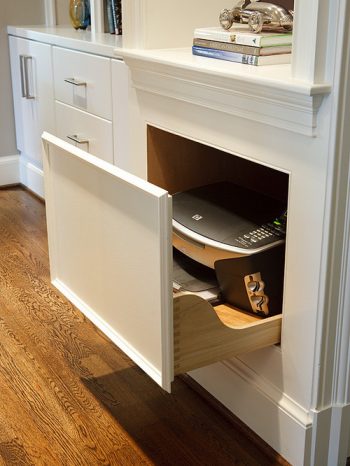 Printers can be big and bulky and trying to store them on your tiny desk just doesn't work out. To fix this, hide the printer away somewhere else that still lets you use it but just keep it out of sight!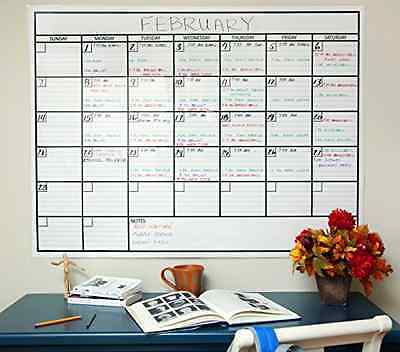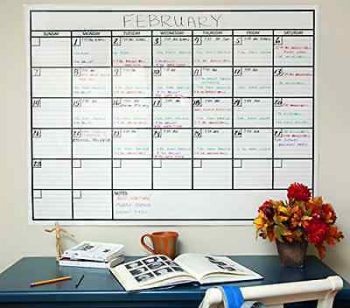 A wall calendar is necessary for anyone who works from home! Mount it in front of, behind, or to the side of your desk. It allows you to have a visual of your day, week, and/or month without taking up any space on your desk at all! Check out this awesome chalkboard calendar sticker set from Amazon.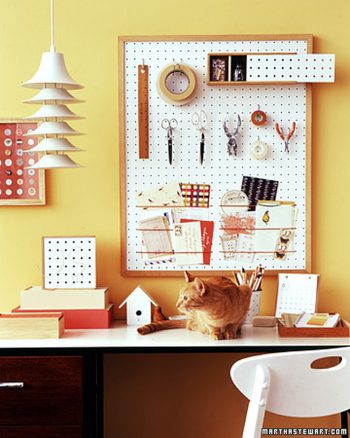 Pegboard is great for the office (and for any other area!) , especially if you have a small desk. Mount it to a wall in your office and use it to store your office supplies.  It looks great, works well, and is a way to get super organized!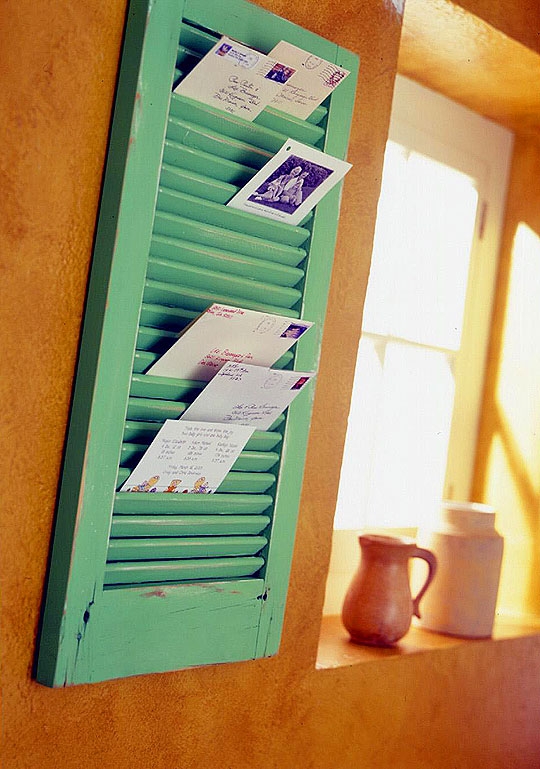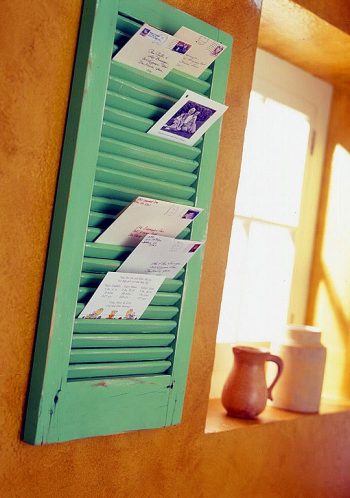 Convert an old window shutter into your mail holder! Just paint it to look cute and match your office and then slip the pieces of mail in between the slats of the shutter.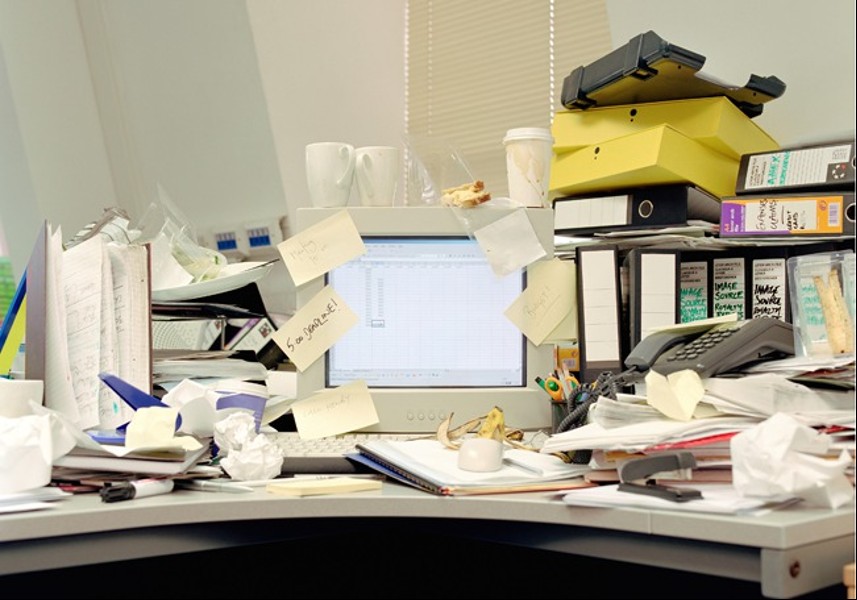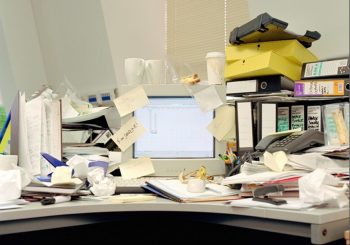 Paper clutter is one of the biggest problems for me—it just gets everywhere. I solved this by purchasing a scanner! Scan all of your documents and keep them stored on your computer. Be sure to shred the documents that aren't needed, and create a filing cabinet for any documents that you need the hard copy for.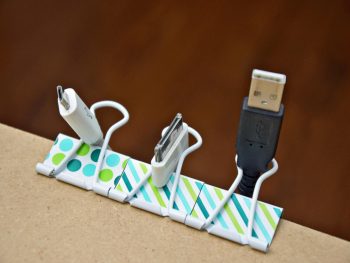 Use binder clips to keep all the wires and cords at your desk in order. You can even add a little label to each clip to know what wire it's holding.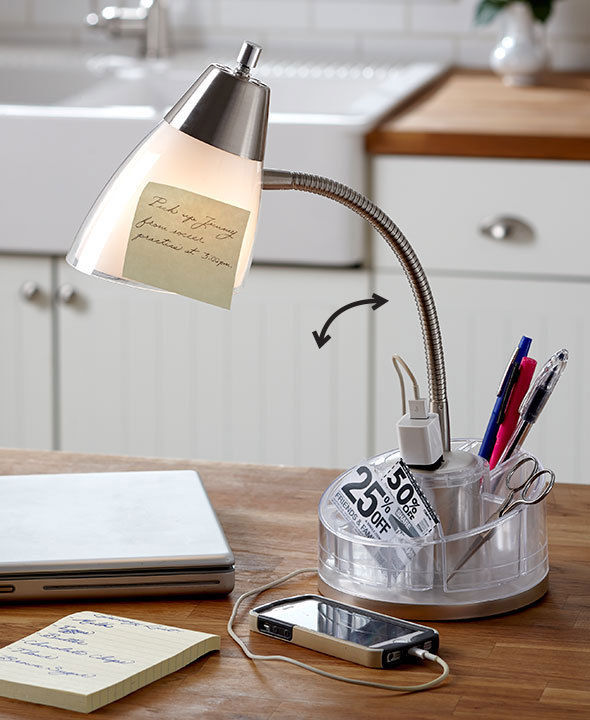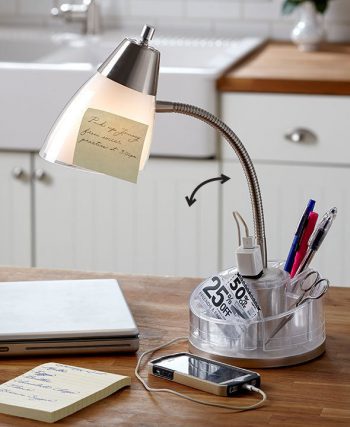 Stay productive by having a light at your desk. Even more than that, get a lamp that has built-in storage in it! This keeps your desk well-lit and allows you to stay neat and organized!