Sadly, my spice storage could use an overhaul, and I have a lot of them! If you're in the same boat, then this post will help. Here are 13 clever ways to organize spices.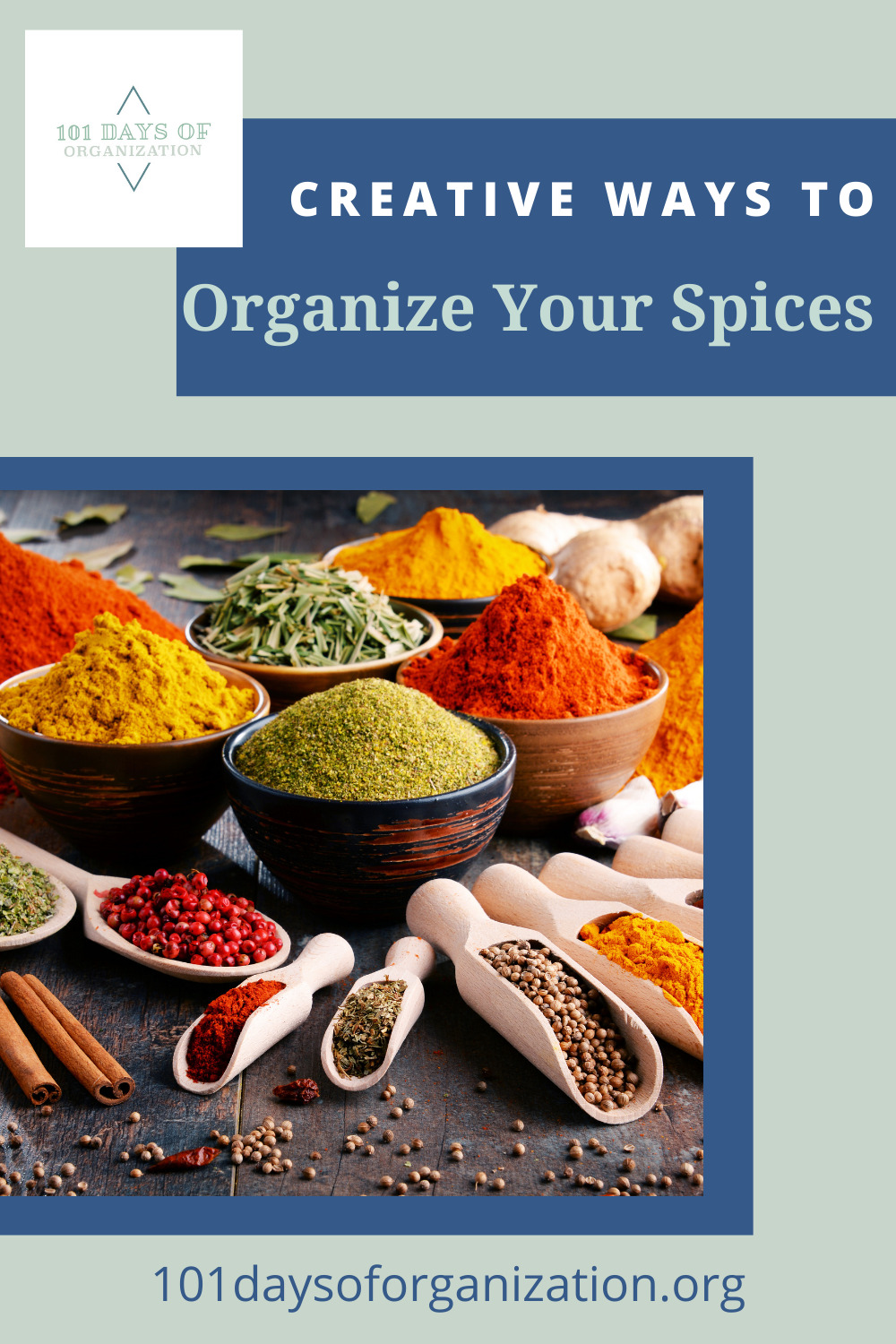 How To Organize Spices
1. This attractive option comes from none other than IKEA. Try pairing Anilinare canisters with their Svensas magnetic memo board to get this exact look. It really is just as beautiful as it is functional.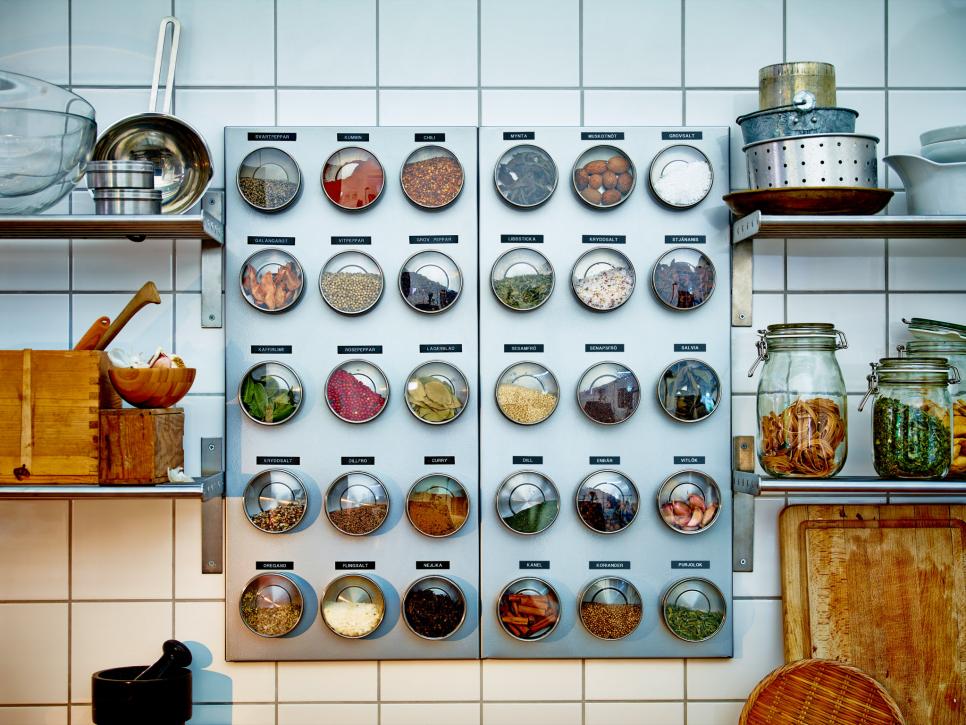 2. Free your inner scientist by constructing a DIY spice rack from test tubes. It's perfect if space is a constraint in your kitchen. Thanks for the inspiration, Dream Book Design!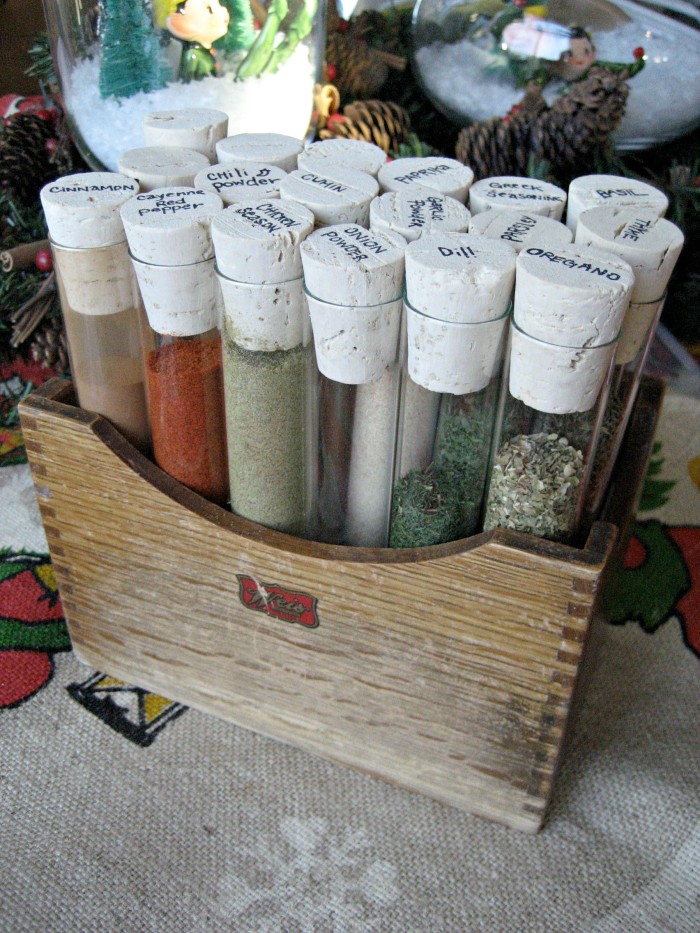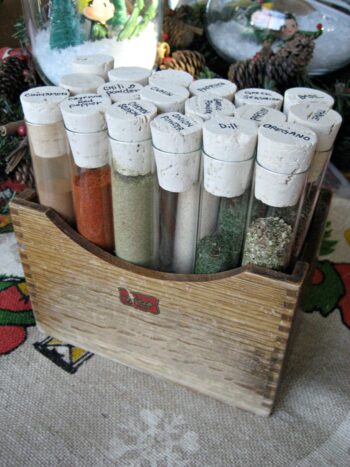 3. Another amazing DIY idea comes from Mod Vintage Life. Use vintage silver casserole servers and matching glass jars.
4. Tidbits from the Tremaynes teaches you how you can have a custom spice rack by taking advantage of the space in your wall.
How To Organize Spices
5. Check out One Lucky Pickle to see how you can make your own version of a magnetic spice rack using leftover baby food jars. Really!
6. Jesse at 9 Red Design made a home for his spice collection in a vintage wooden Coca-Cola bottle crate.
7. If you have drawer space for your spice collection, try a spice drawer organizer from IKEA.
8. Linley Designs uses corbels that double as a hidden treasure trove of spices.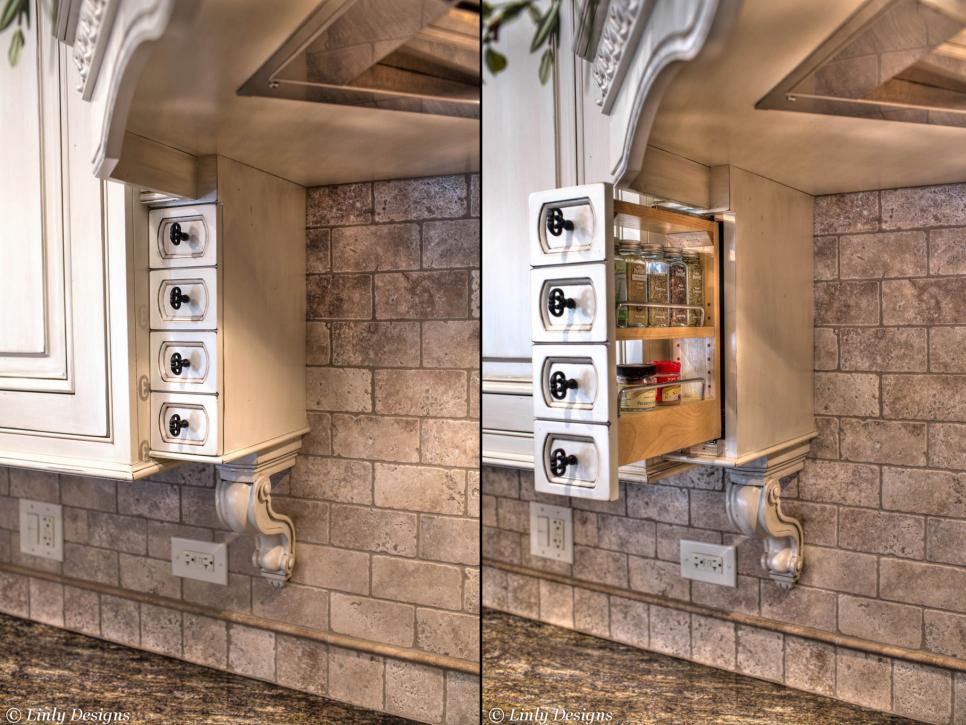 9. For an awesome minimalist look that also takes up minimal space, try using a towel rack like Vanessa Alvarado did.
How To Organize Spices
10. If you want a spice rack that will accommodate all the different sizes and shapes of spice bottles you have, try this option that can be found at Amazon. It easily trims to fit any drawer.
11. This ingenious spice rack hides away in a cabinet, but pulls out to eye level when you need it! Find it at Amazon.
12. This organizer attaches to the inside of a cabinet, and your spice bottles easily clip on and pull off without any hassle.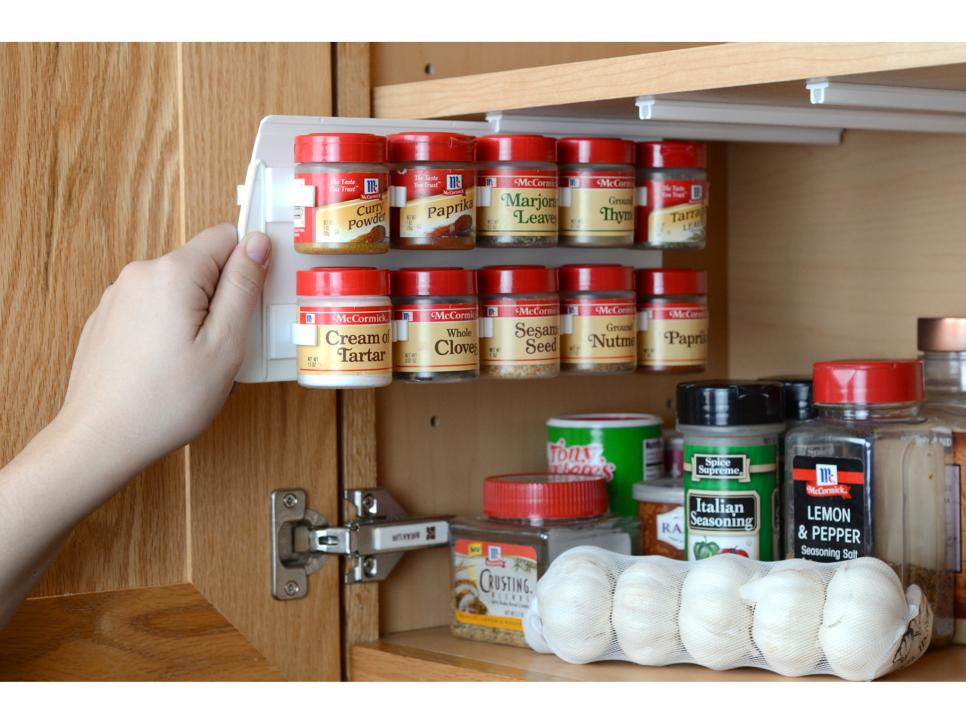 13. Over at Domestic Imperfection, see how to take advantage of wall space in a pantry that typically goes unused. Perfect space to hide a lot of spices!
I hope these tips on how to organize spices helps you! For more kitchen organization ideas, check out my post on Marie Kondo's kitchen organization tips!