Stuck in a small living space for the foreseeable future? I'm here to help you with a round up of 14 tried-and-true ideas on how to make a small room look bigger!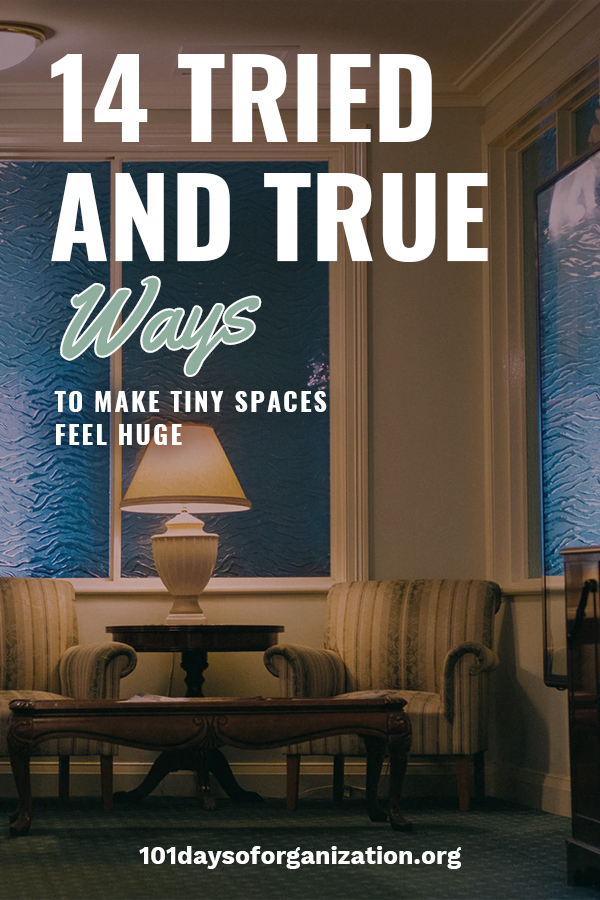 How To Make A Small Room Look Bigger
1. Design idea number one for tiny spaces is to scale your furniture to fit the space. For example, you don't want to cram a king-sized bed into a tiny bedroom if you can help it. In this room example, all the furniture is scaled to fit, even the woodstove.
2. Part of scaling down the size of your furniture is to also use low-slung pieces that provide a feeling of open space. See more at Remodelista.
3. Cleverly positioned mirrors, like this one opposite the window, reflect light and instantly make the room feel much bigger.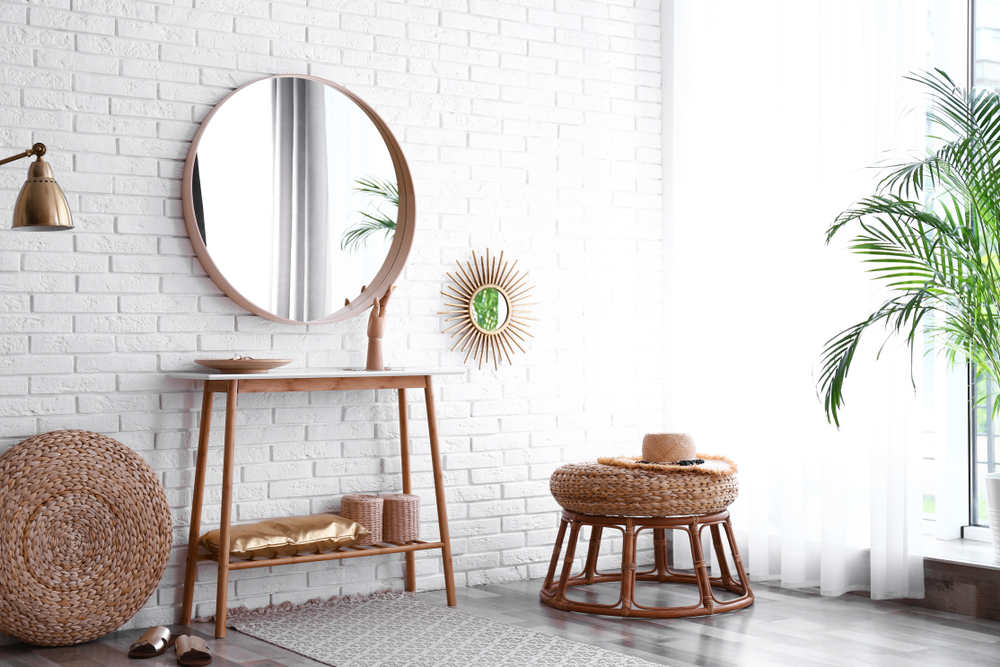 4. Forget the curtains. Open windows create a light, airy feel. From Remodelista.
5. If you don't want to forget the curtains, opt for light, breezy fabrics rather than heavy ones. This apartment pairs breezy curtains with a white floor.
6. Use one color consistently throughout a space to invite an ethereal, lighter feel.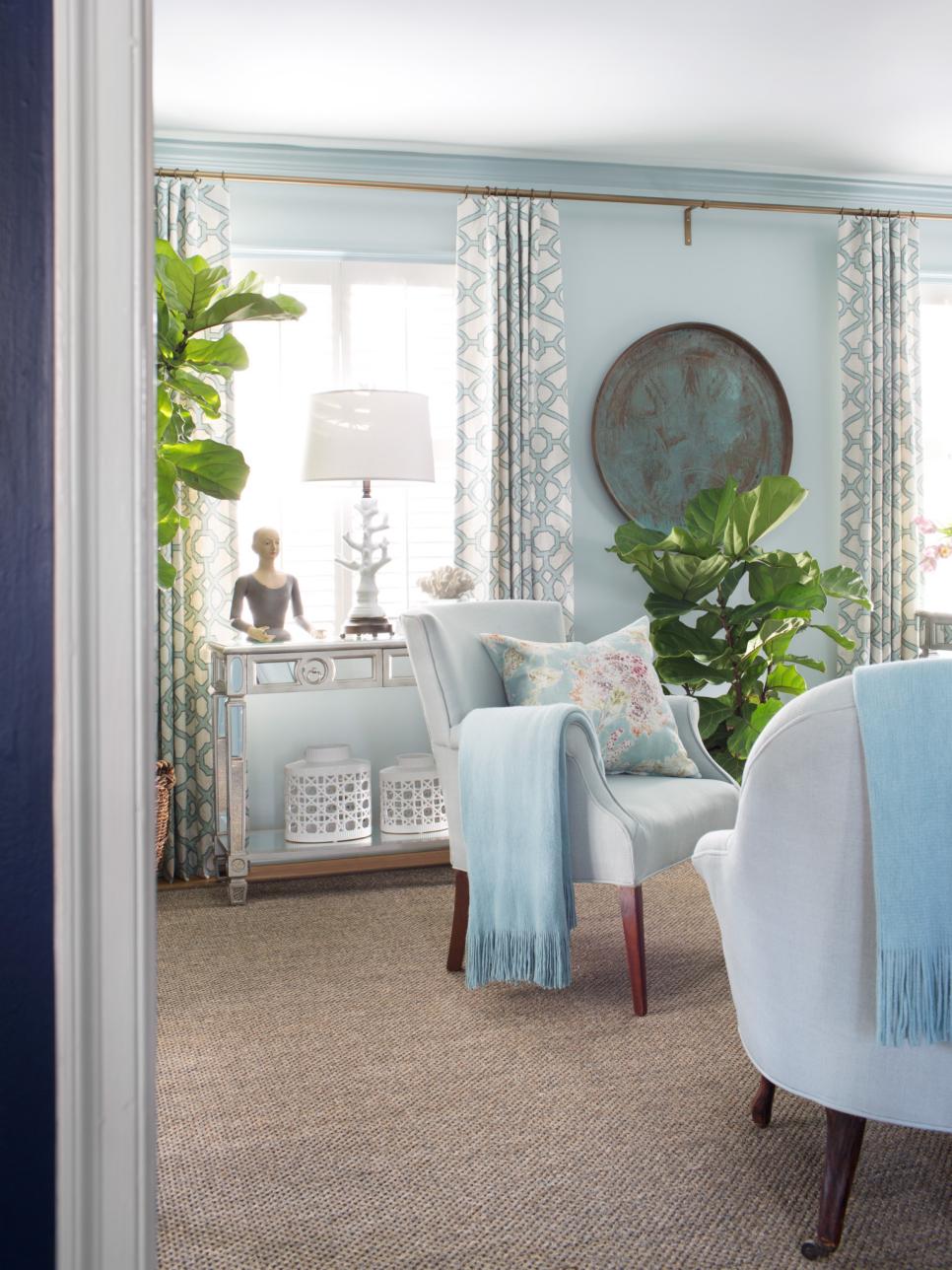 How To Make A Small Room Look Bigger
7. Putting furniture against the walls actually makes a room look smaller. Try arranging your furniture pieces with space around them.
8. Invest in furniture pieces that will do more than one job for you. For example, a storage ottoman that will hide away extra pillows and blankets when you don't want to use them.
9. Paint a fun pop of color on the ceiling that will draw the eye upwards and create the sense of more height in the room.
10. Color-coordinate all your books. This makes your space look streamlined. And pretty cool, too!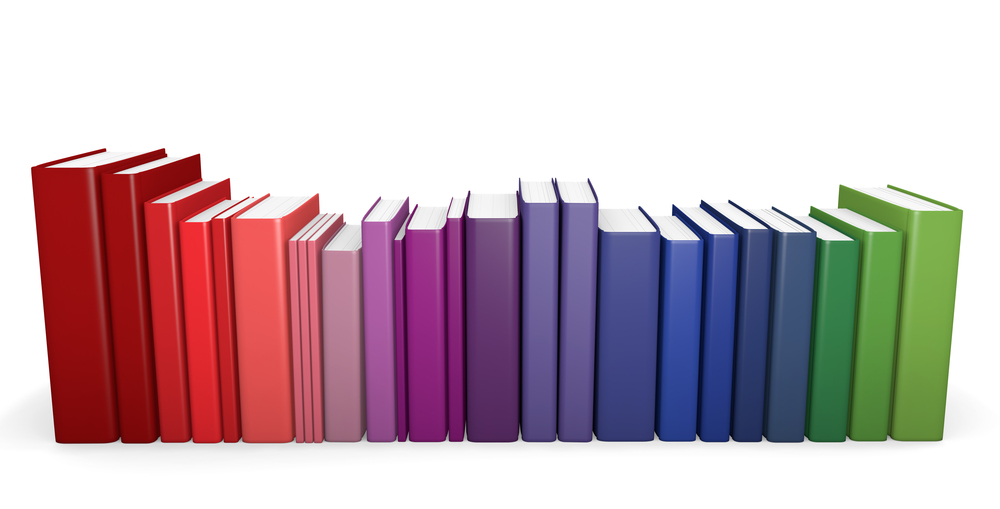 11. Consider using a geometric or striped rug, which makes your floor space look like it's going on forever!
12. Avoid excessive furniture. Simplify, simplify, simplify!
13. Try some transparent furniture, which just melts away and instantly creates the feel of more space.
14. Use furniture with a leggy look. The exposed legs create space underneath and give an airy feeling to the room.
Looking for more ideas on how to make small rooms look bigger? Check out this post on 22 things that will double the size of a small apartment.