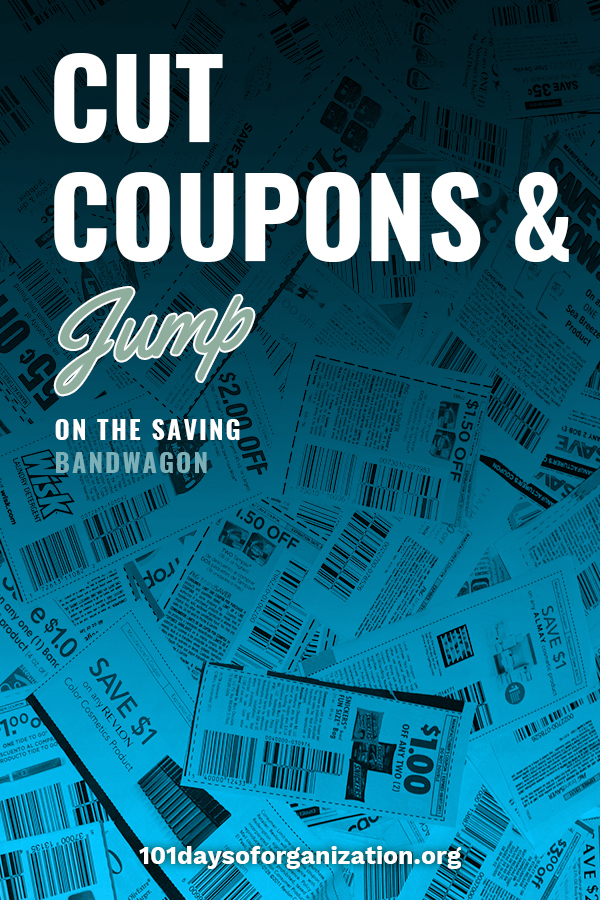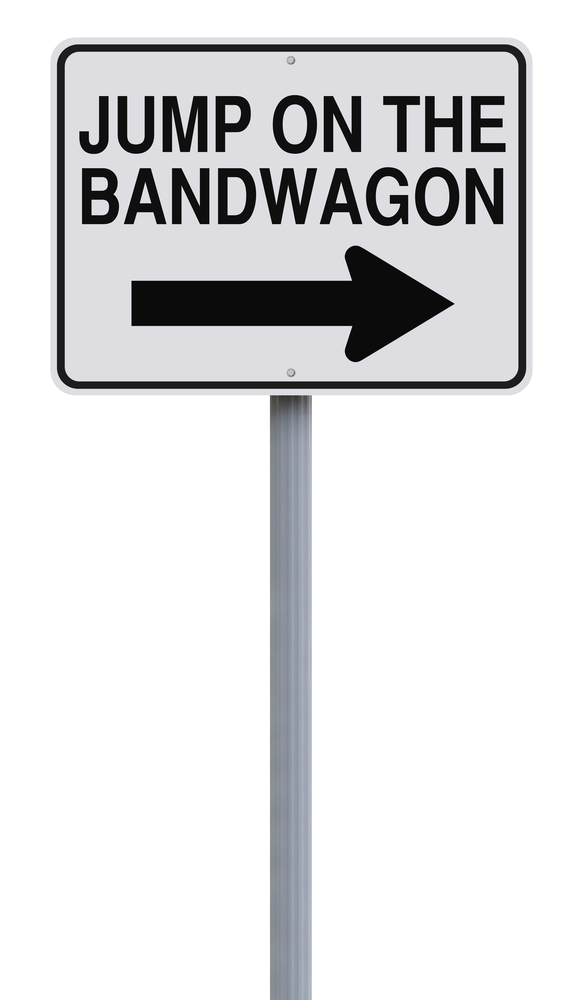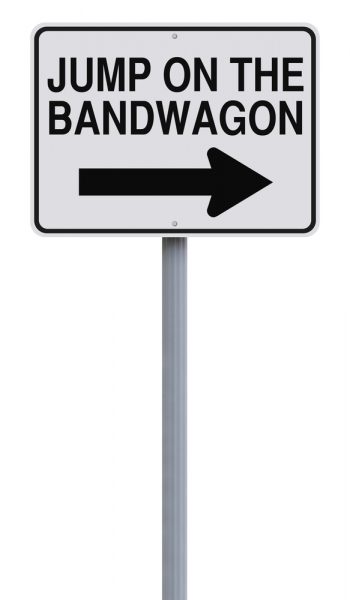 If you have never cut coupons, it's time to jump on the saving bandwagon. Gone are the days when you had to sit for hours, physically cutting coupons out of retailer ads. Nowadays, you can cut coupons without ever having to pull out the scissors–unless you want to. Here's the lowdown on how to cut coupons and jump on the saving bandwagon in today's world.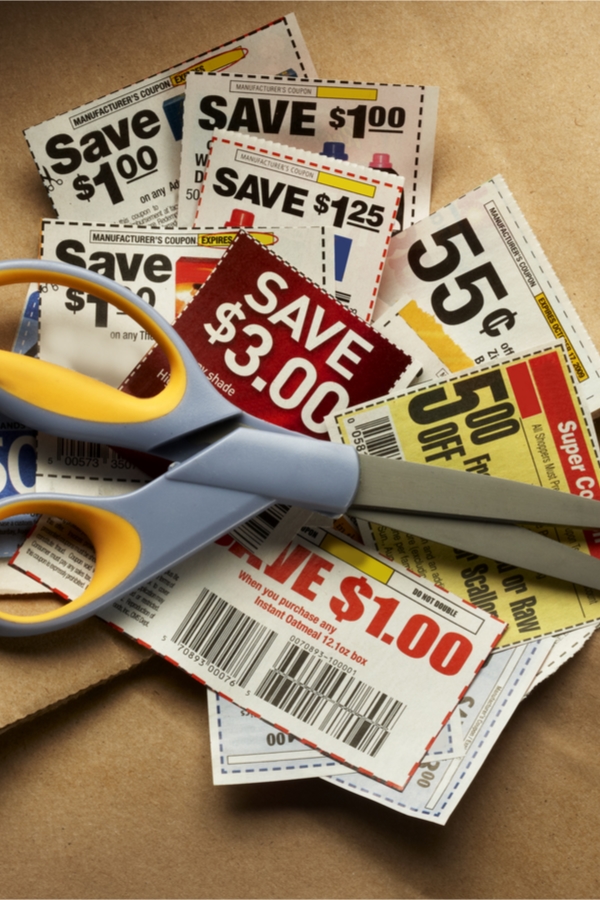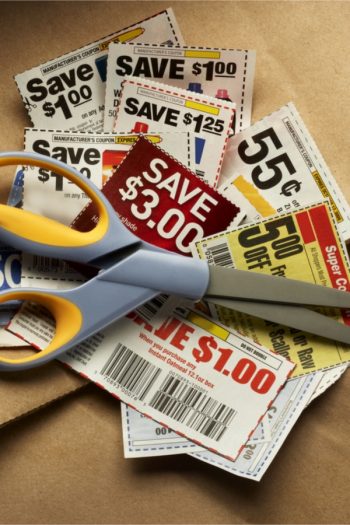 When to use coupons
There are still plenty of opportunities available to pull out those scissors and cut coupons. Weekly mailers and grocer's ads still have paper coupons that are worth saving, but only for those items that you regularly buy. For example, if you usually buy All laundry detergent and see a coupon for another brand, don't bother to cut that coupon unless the savings makes the other brand less than what you normally spend for All. Otherwise, you're still going to spend more money on your budget just to try another brand.
How to find coupons
Coupons usually show up in the following places:
Local newspapers
Weekly mailers in your mailbox
Store flyers and weekly ads
Retailer apps
Store websites
Coupon websites
One of the best and easiest ways to cut coupons" is to download the app for your favorite grocery store. Then all you have to do is sign in weekly to save desired coupons to your account. With a preferred customer account, e-coupons deduct automatically at the checkout when you buy a corresponding item. This is my favorite way to cut coupons!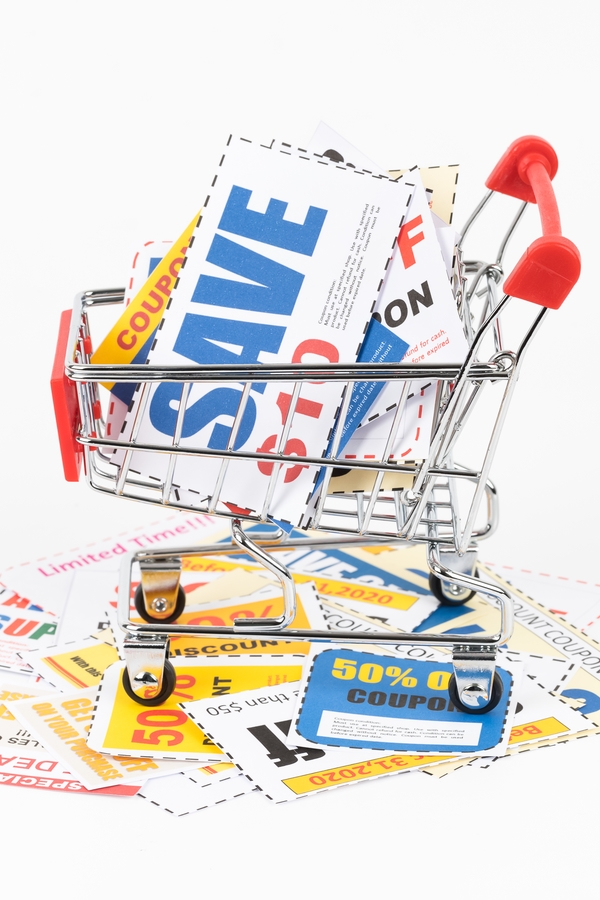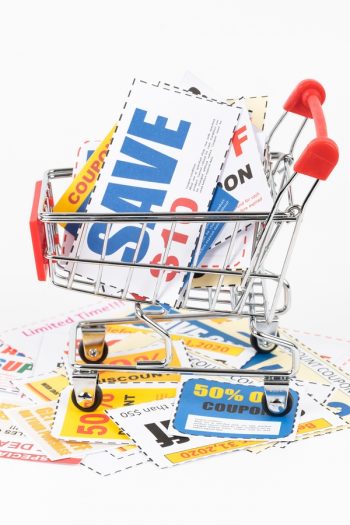 Tips for using coupons
It pays to check on prices for items you cut coupons for. If you can buy the item when it's also on sale, that's an automatic increase on savings.
You can combine store coupons and manufacturer's coupons together for extra savings, but most stores will only let you do this if the combined savings does not exceed the price of the item.
Hold onto your high value coupons–those worth a dollar or more–until the item is on sale. But don't miss the expiration date!
See how easy it is to cut coupons and jump on the saving bandwagon? Get in the habit of making a list and save even more on your weekly groceries.