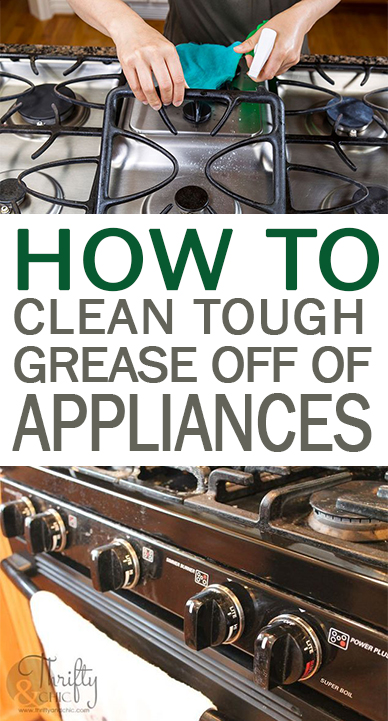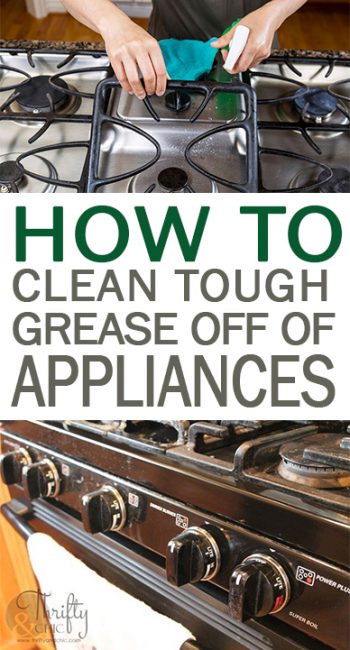 Appliances, such as your stove and oven range, and even the microwave, have a way of accumulating greasy grime. No matter how you try to keep up on it, it seems to build until you're fairly desperate to find the solution. If this is you, I've got a simple trick to help, and it's in your pantry right now. Keep reading!
The solution to clean tough grease off of appliances is baking soda. If you didn't realize it, baking soda is amazing at cutting grease! In fact, it's amazing at lots of jobs around the house. See this post from 101 Days for more clever uses for baking soda in the home.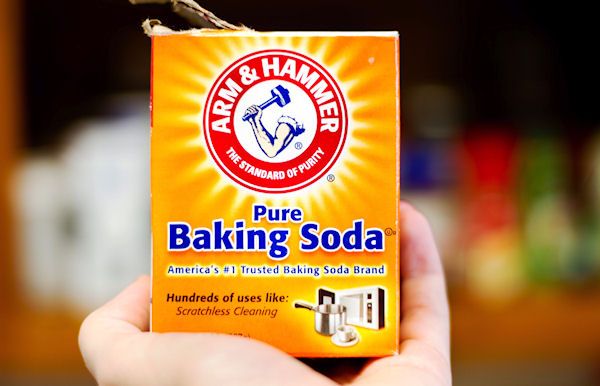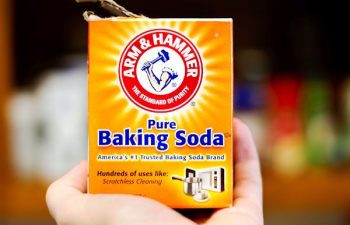 All you have to do is sprinkle baking soda on a wet rag. Now use the rag to scrub away the tough grease on your appliances. I don't know about you, but the biggest culprits in my kitchen are the stove top, the surfaces that surround the stove top, and the range hood. Thrifty & Chic used this method on her black stove top, and look at the amazing results! The left side of the picture shows the grime she was dealing with, and the right side shows the result after a good scrub with nothing other than baking soda.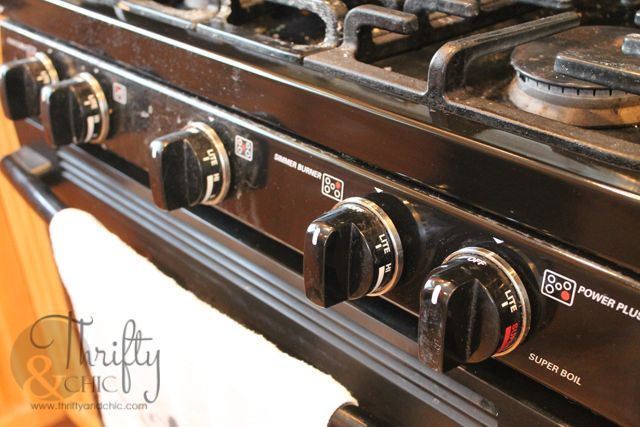 Don't forget to take the greasy filter out of your range hood and give it a good soaking in hot water, dish soap and baking soda. After soaking, use a scrub brush to thoroughly remove any stubborn grime from the filter. This works really well!