A guest room and storage room combo is a good thing. If you think about it, you realize that guest rooms are commonly used for more than one function. Your guest room may also be a home office or den, but it is also a great place to squeeze in some extra storage. Here's how to organize your guest room to accommodate extra storage without looking cluttered.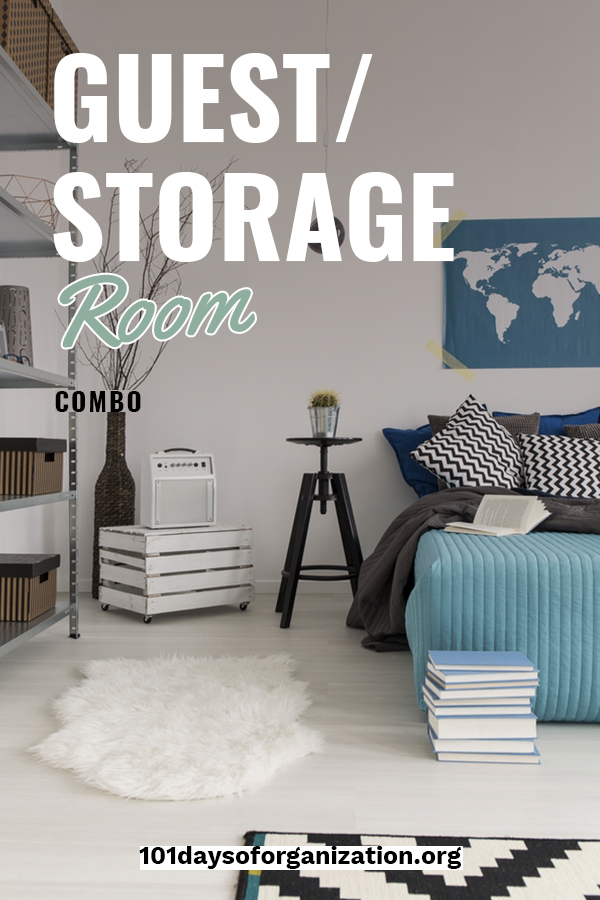 How To Organize Your Multi-Function Guest Room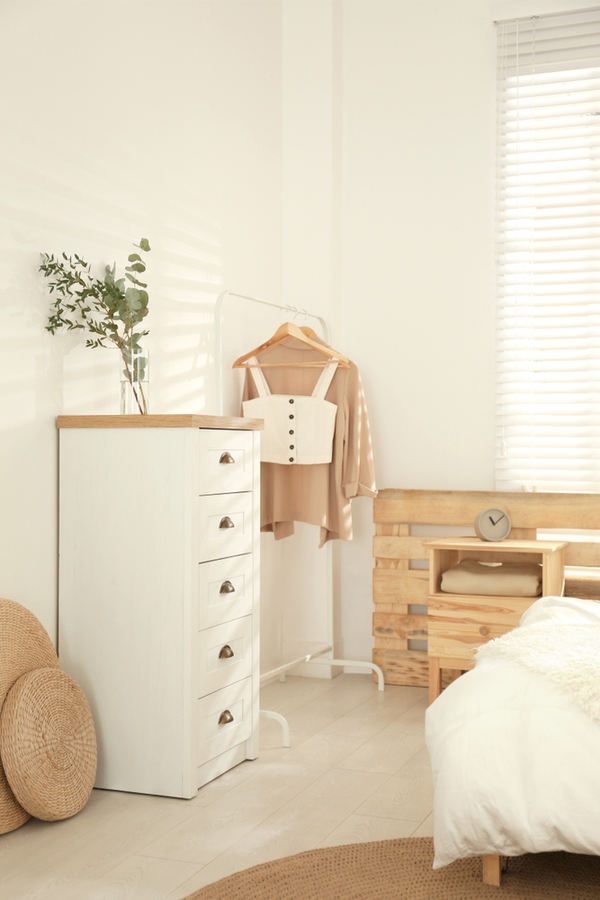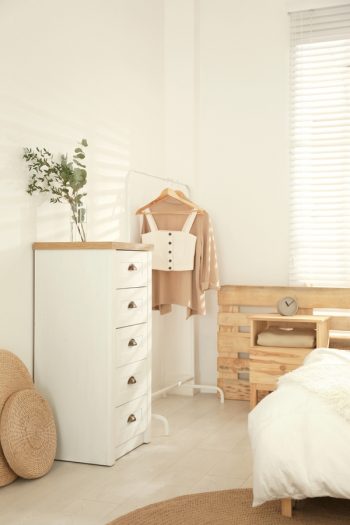 Use Functional Pieces Of Furniture
Functional pieces for storage that only look like furniture are a huge boon to the organization of any room in your home. A filing cabinet that looks like a beautiful piece of furniture fits right into a guest room. A white clothing rack with simple lines fades into the background, but also provides extra space to hang off-season clothing or extra closet space for your guests.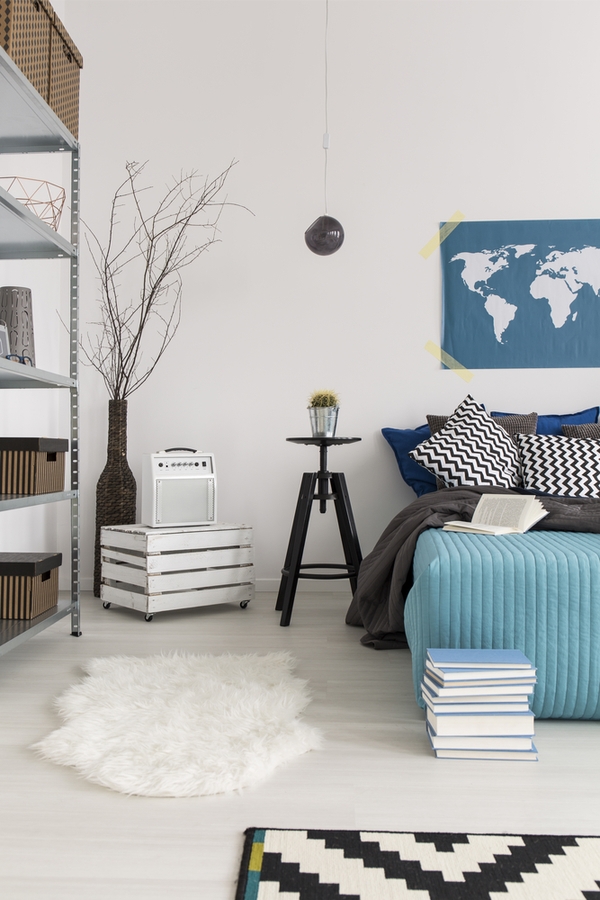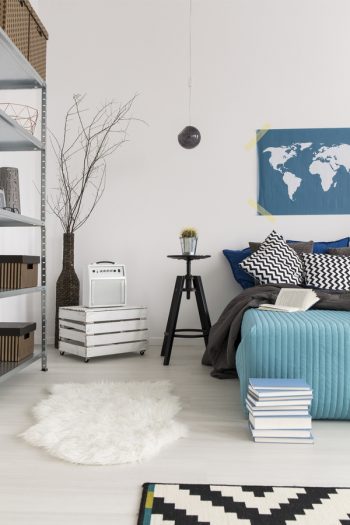 Add Extra Shelves For Storage
When you need extra storage, shelves are always a good idea. They don't even have to be fancy–a minimalist piece that provides the shelf space you need has a way of fitting right in to a variety of decor styles. Coordinating bins and boxes hold and organize your stuff until the next time you need to access it. But don't worry because your guests really won't care what it looks like!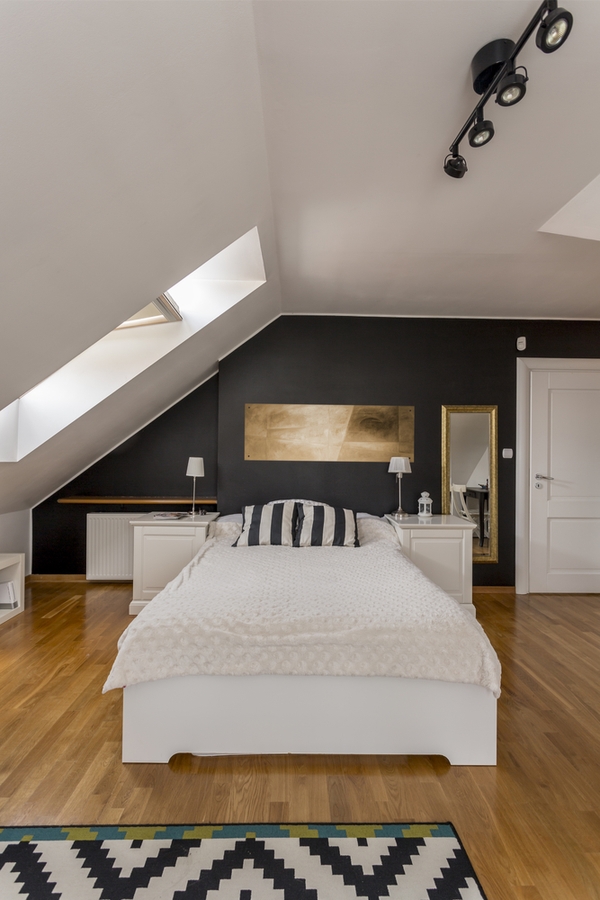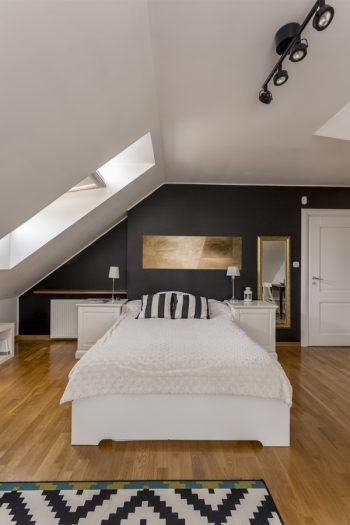 Make The Most Of Guest Room Space
Even an oddly shaped room, such as an attic, has space to take advantage of. Built-in cabinets made to fit the walls of the space are a wonderful way to take advantage of space that might be wasted otherwise. Contact a professional who can build cabinets to fit your oddly shaped guest room.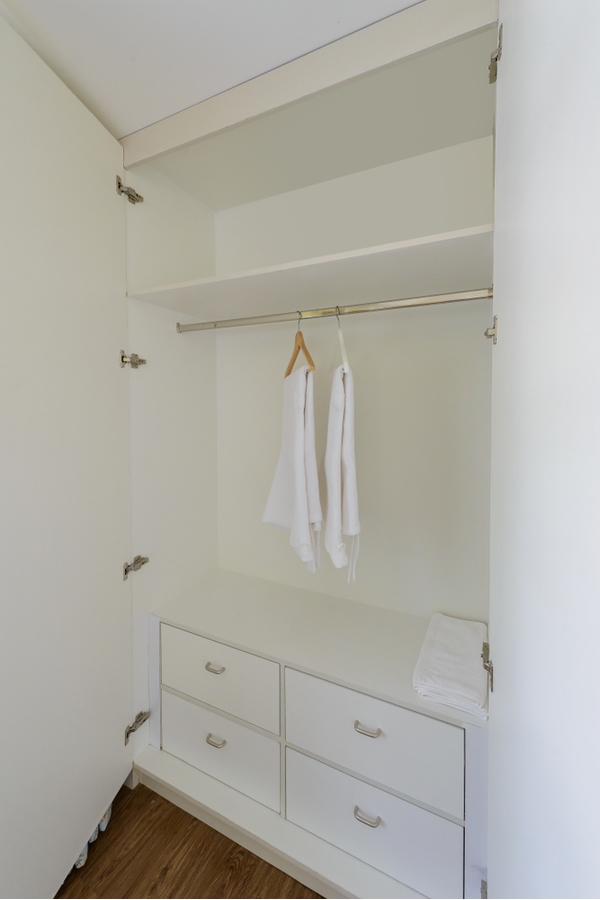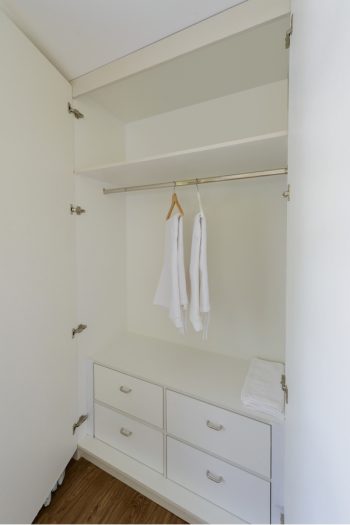 Capitalize The Closet Space
A well-organized closet instantly provides more much-needed storage space in a guest room or any other room. Take advantage of the space from floor to ceiling to get the most out of it. You might be surprised at the amount of stuff you can stash away in those drawers and in bins on the shelf!
As you organize a combination guest and storage room, don't forget to utilize the space under the bed. If your guest bedroom is extra small, don't miss the additional 15 brilliant organization hacks for small bedrooms!