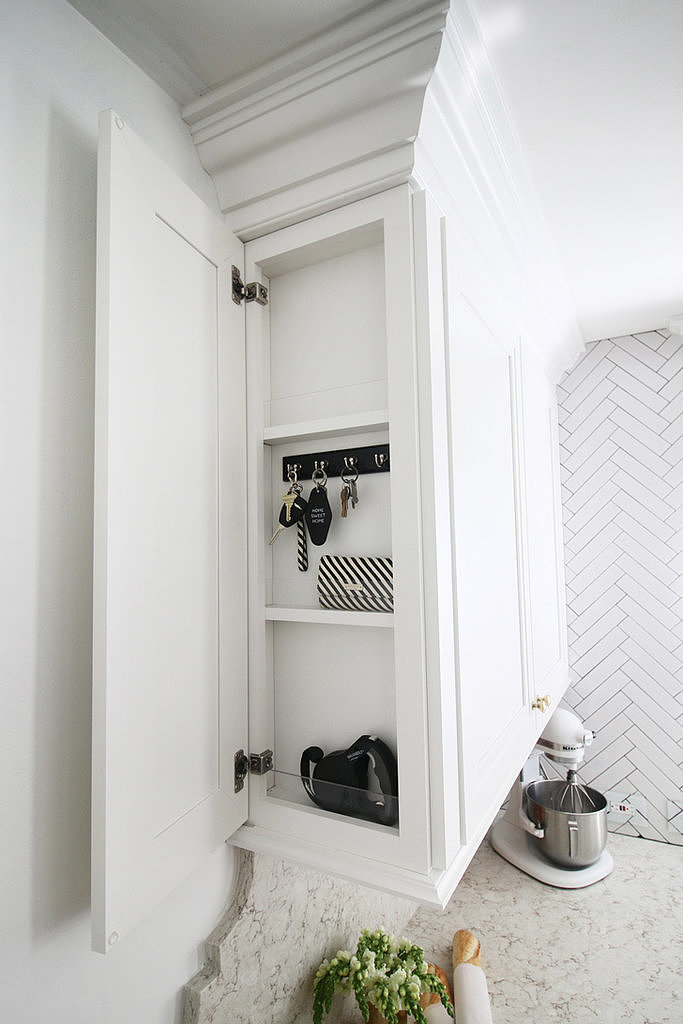 Whenever I get home, the first thing I do is wonder where to put my keys. I don't want them in my pocket anymore, but throwing them on the table or end stand will make my house look messy and disorganized. If you have the same problem, here's a great solution. Build a key cabinet that holds all your keys, wallets, and similar pocket items while keeping them cleverly hidden.
The entryway is the first part of your home's interior that your guests will see. So make sure it gives off a good first impression. In order to make it look brighter and bigger, hang mirrors on the walls in a decorative way!
Take your closet to the next level by doing a hanger makeover. Plastic or wire hangers can look 100x better when you give them a nice coating of gold paint. Just make sure they dry long enough to not leave marks on your clothes!
Don't just let your fireplace go to waste—even if you don't want a fire, you can still use it for something. Some people have faux log veneers that give the illusion of perfectly stacked wood; others put candles in the nook. Pick an idea and run with it!
Don't let your light switches and switch plates ruin a perfectly flawless wall! Instead, either paint or buy covers that blend into the color or pattern on the wall so that it can all run together in a seamless and elegant manner.