How To Make DIY Clorox Wipes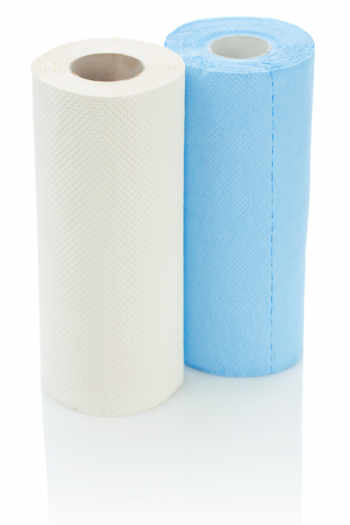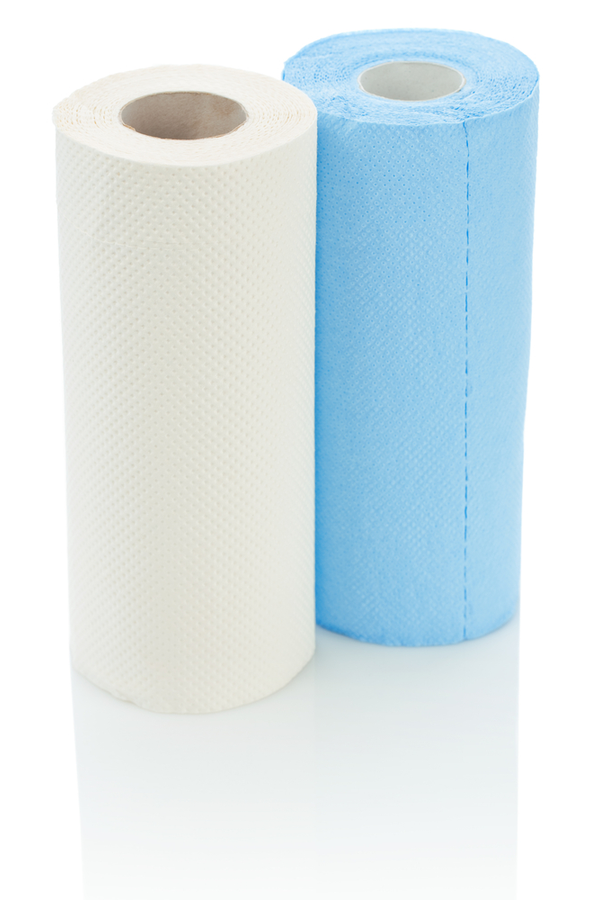 Once you have a container to hold your wipes, plus the ingredients for the sanitizing solution, grab some paper towels or blue shop towels. If necessary, cut the roll of paper towels in half to fit inside the plastic canister. Then nestle the roll of towels right inside.
In a large glass measuring cup or mixing bowl, combine 2-2 1/2 cups of water with 2 tablespoons of bleach. If you desire, add a few drop of your favorite essential oil for a pleasant scent. I like to use lemon, orange or lavender oil.
Pour this mixture over the top of the roll of paper towels or shop towels inside the canister. Do this step slowly, so that the mixture has a chance to really soak into the paper towels. Let it sit for a few minutes.